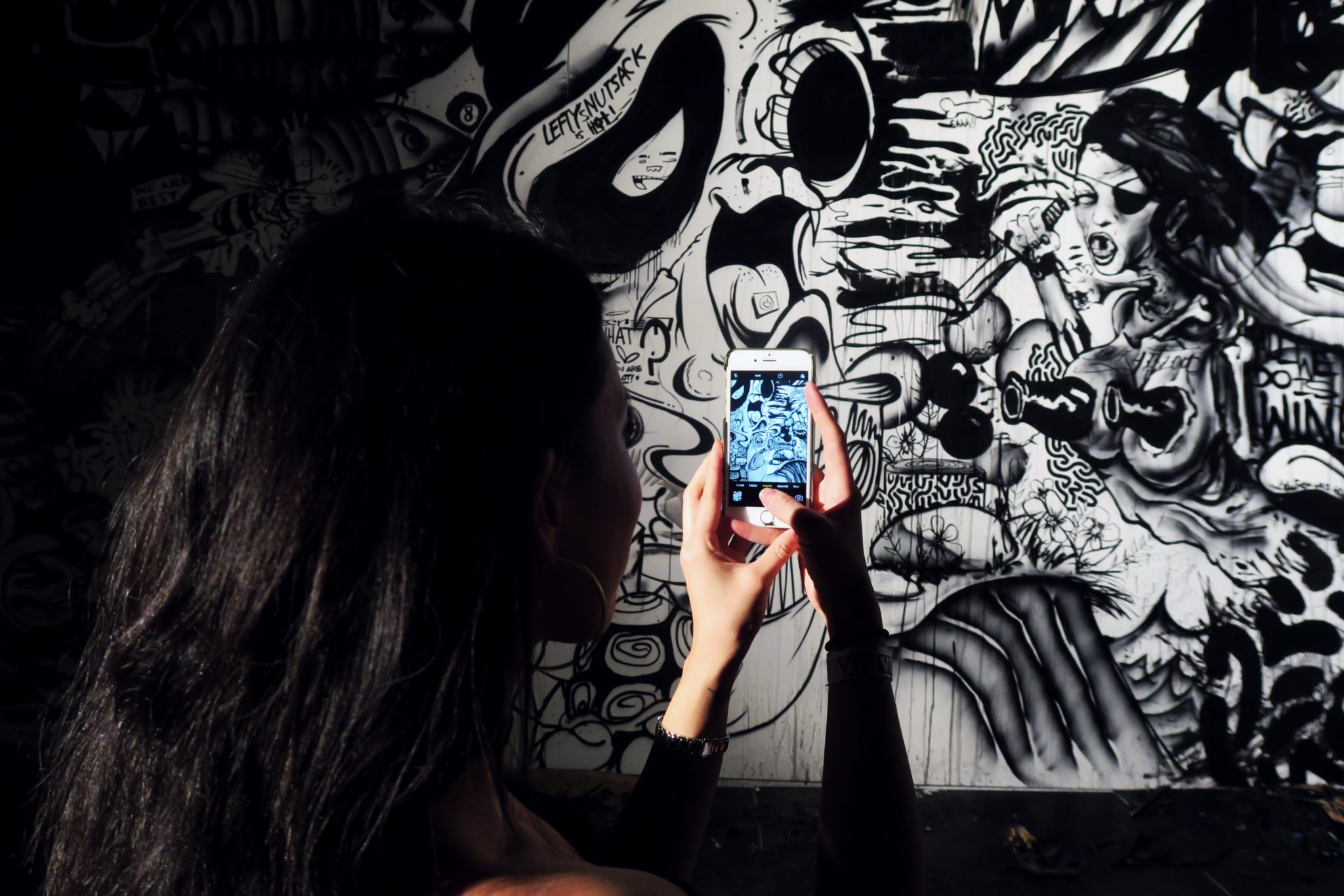 Art Basel has long been on my bucket list (alongside close friend and partner in crime, Julienne Diva). All types of creatives congregated across Miami's creative outdoor and indoor spaces. The main event, Art Basel, is an enormous collection of 269 world class galleries from 29 countries – truly a global affair. With 77,000+ in attendance for the weekend, you can bet that the halls of the Miami Convention Center and the city itself were teeming with creatives, artists, enthusiasts, and global citizens for as far as the eyes could see.
Here's a quickie guide on how to keep calm, and get the most of the Art Basel experience:


Plan Ahead.
We booked our trips in August / September – if we hadn't had the foresight to look ahead, there would have been no way to get an affordable AirBnB / stay. We opted to be a little further away in North Beach Miami (locals live there, c'mon) for the beach and quiet. It was a cute little bachelor apartment that was well priced, convenient, and not far away from the free shuttle that the city of Miami commissions. Also, great food.
True story – the first AirBnB rejected me because they realized I wanted to be in town for Art Basel. Jerks.
Find Great Food
Lucky enough, Sugar Miami at the EAST Miami Hotel invited us to try their menu on a wonderfully placed rooftop patio. A gorgeous selection of food and cocktails appeared rapidly in front of our eyes. While it was misty from the rain earlier in the day, still a perfect setting to start our trip. We went down one level to the Domingo Zapata Exhibit, and finally over to the Tea Room back at Sugar Miami.
Another favourite spot was Talde at the Confidante Miami hotel. An oceanfront hotel with a late night noodle service, what's not to love? Decorated in street style art with hip hop blaring, it was more than the perfect setting for hearty comfort eats, Asian style.
And yes, I recognize that the previous two recommendations were Asian-centric, but here are a few other great spots:
Plan an event outside of Art Basel
Wynwood Walls and the Wynwood Miami art district is an absolute must. While it's complete chaos when it comes to the crowds, sounds, and sights, find something to park at so you're not pulling out your hair in food truck lines or lack of seating. We decided to head to Secret Walls, a set of global art battles in 80 cities and 40 countries. They call it the "Fight Club" of the art scene. An incredible array of black and white creativity took over a massive canvas tucked away at Smashed Canvas. Beauty. Nearby the Wynwood Walls district is also a huge open area full of food trucks, blaring music, and even a skate park constructed for the event. Must. See.
---
That's it! Until next Art Basel, get to planning and get out there.