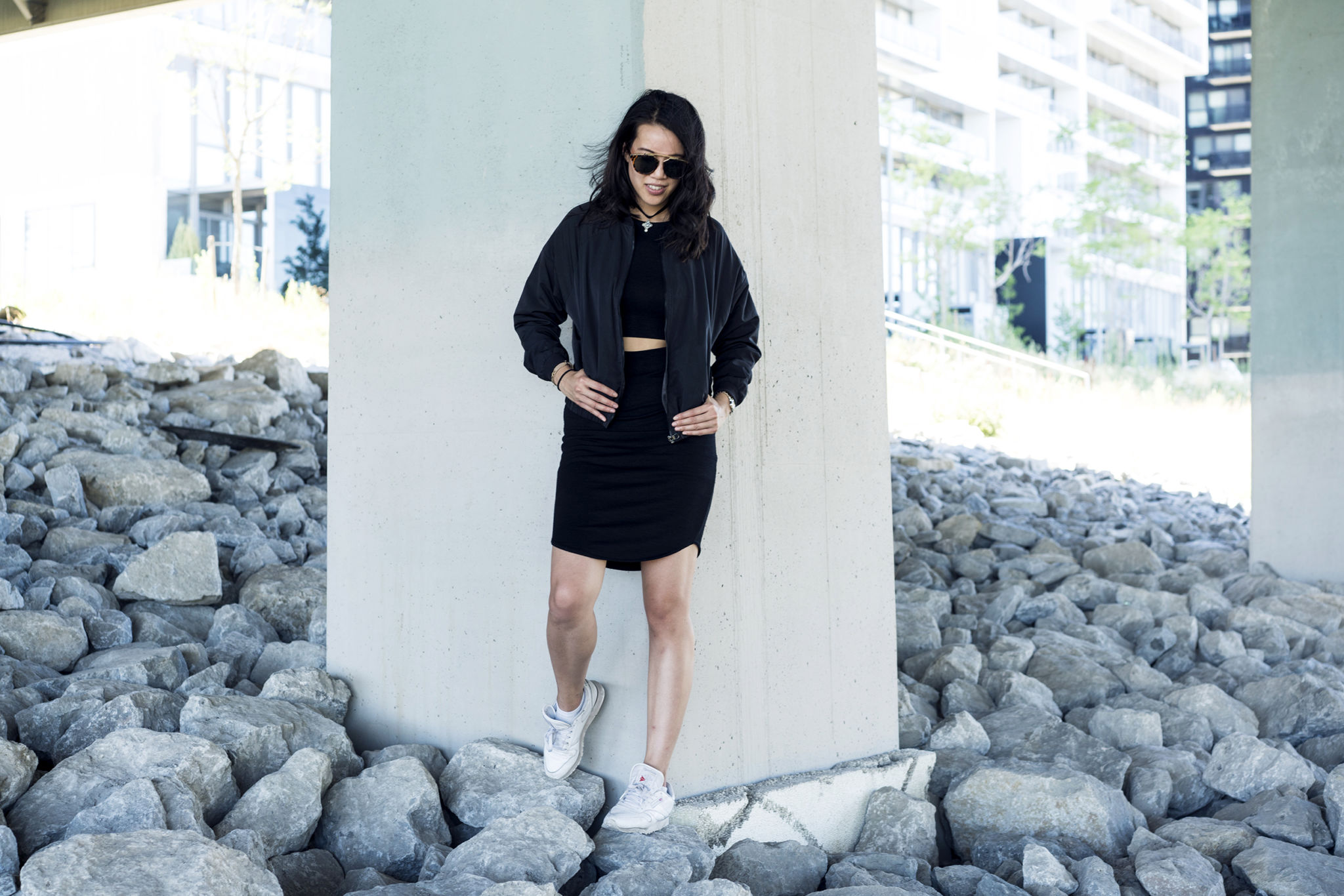 Photos taken by Gina Chung / @ieota, edits by Gloria Chik
Admittedly, much of my day to day wardrobe has reverted to something of a monochromatic palette. Fancy sentence for saying all wear is black, white and grey. But while my day to day clothing may have the absence of color, my life in itself has managed to become more adventurous and lively. Here are a few ways that dressing simple has enriched my life:

1. I don't waste time hmm-ha-ing about what to wear in the morning
Classic morning struggles = knowing what to wear. Granted, I work from home most days, but the need to dress up for meetings or roaming out and about in public is there. Total slobbery is easy to avoid when you have simple, classic pieces that can be thrown together easily.
2. Packing for Trips is Easier
If I'm excited about my capstone wardrobe, then I don't really find too much issue in packing a carry on or check in luggage. Struggling to figure out what to wear each day of my trip doesn't really exist, because everything is matchable or versatile enough to create a new look each day.
3. You find other ways to be creative
Rather than relying on patterns / prints / colors to do all of the talking, I find having other ways to play with my looks to be more fun. Shapes, cuts, interesting cut outs…those are all more sophisticated ways to create a frame / look without having pieces that are "too trendy" or "good for one season".
4. I feel like I'm in New York
It's true, the uniform in the Big Apple is always black. I feel like wearing monochromatic shades to be sophisticated, and it easily transports me into the mind frame of being in New York. Call me crazy…I call it transcendent.
---
Give Minimal Dressing a Try 😉 KEEP DARING!