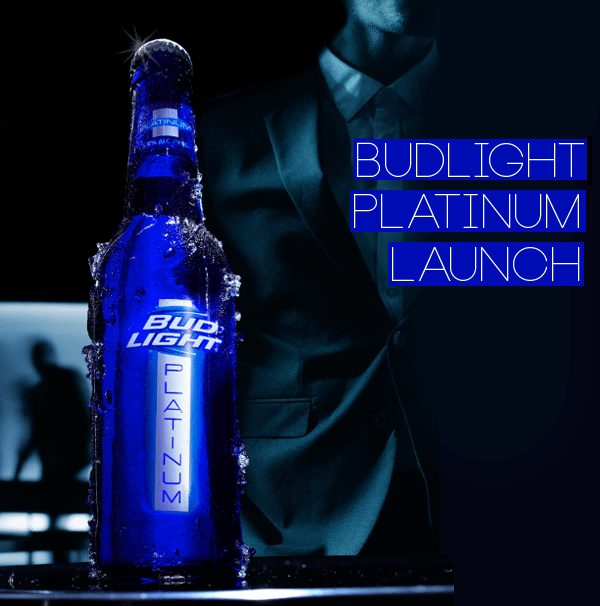 It was a cold Thursday evening in Toronto as we walked toward the beckoning blue lights, which represented the thematic approach to Bud Light Platinum's launch party. We were whisked into the club and taken to a lounge area where we were met with delicious finger-foods and an unlimited supply of beer, of course. There were lovely ladies dressed in blue-sequin dresses handing out samples of Platinum to party-goers who seemed to be enjoying every last sip of it.
The cobalt blue bottle (which is actually made of aluminum) looked incredibly sleek in our hands and the beer tasted as promised; smooth.
The DJ was spinning plenty of dubstep, which was pleasant to the ears of the club's patrons. A little past midnight, DJ/Producer Diplo took the stage bringing with him a slew of "surprise" guests including dancehall king Major Lazer.