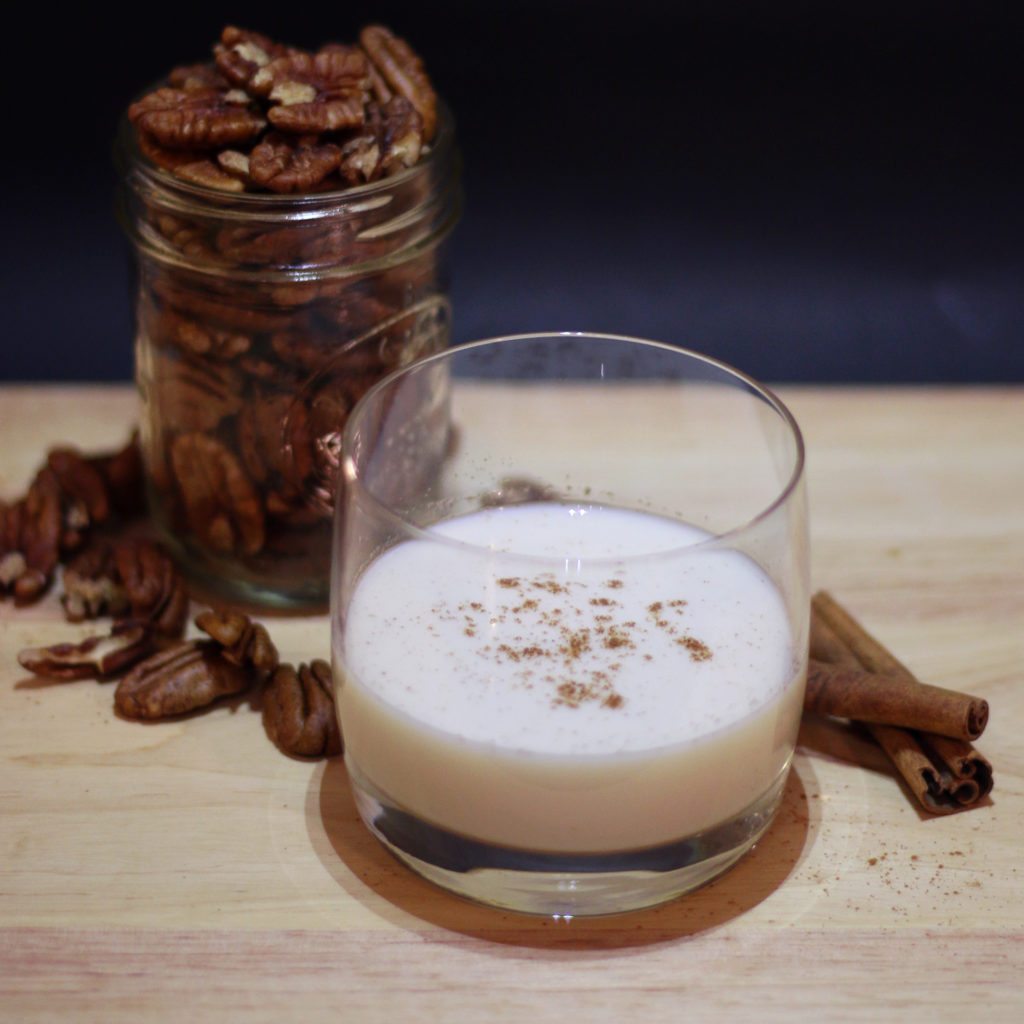 To say that autumn is my favorite season would be an understatement. With the season change, comes more interesting wardrobes, comfortable weather and of course, fall flavors. Now I'm not talking about pumpkin spice lattes (although I do indulge once in a while), it's about the flip side of cocktails that get missed during the hot months of summer. Apples. Nuts. Pumpkin Cinnamon. Warm and hearty drinks that inject your soul with a deep satisfaction that only a hot drink on a cool day can. Okay, I'm getting a bit carried away. What better way to welcome fall than with a cinnamon filled rum punch?
INGREDIENTS:
1.5 oz of Spiced Rum
.5 oz of Simple Syrup
3.5 oz of Whole Milk
1 Dash of Pure Vanilla Extract
1/4 teaspoon of Cinnamon
Ice
Normally I'd prefer to enjoy something warm for autumn but because we're at the cusp of summer-fall, I thought we ease our way in with an iced cocktail.
METHOD: 
In a shaker, combine all ingredients and add ice. Gently stir ingredients until chilled, about 30 seconds. Double-strain into rock glass. Dust with cinnamon.
---
You can try this recipe with warm milk and served in a mug! Make often and enjoy!