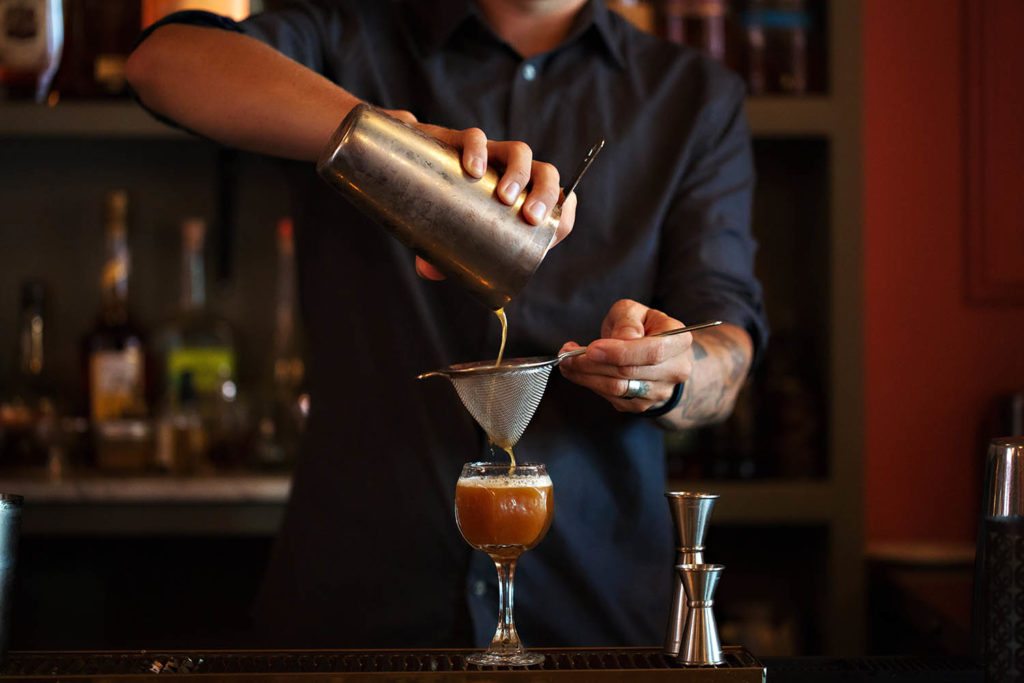 Cocktail by Josh Lindley for Bartender Atlas. Bartender Atlas is the home to all of your favorite bartenders. We believe in creating a community of bartenders for bartenders and cocktail lovers.
Capri Pants is a cocktail that symbolizers to me, the end of summer. A warm wrap up of the season, that mingles into September and the fall. Here's a cocktail that celebrates both Toronto and welcomes fall flavors:
INGREDIENTS:
1.5 oz of Cachaca
1 oz of Pilot Cold Brew Coffee ☕️
.5 oz of Wilcox Syrup
.25 oz Amaro Averna
Grated Cinnamon
Cachaca. It's just fun to say, right? Most often you will see it used in a classic cocktail called a Caipirinha. This spirit is an odd one on your first try. Even though it is made more like rum, it never goes into a barrel (typically) so it tastes a little closer to tequila.
Pilot Cold Brew is made in Toronto and maintains all the touchstones of coffee flavor without the bitterness.
Amaro Averna is an Italian digestif and the herbs and spices used to make it compliment both the Cachaca and the coffee brilliantly.
Wilcox Syrup is just a fun name for honey/grapefruit/cinnamon syrup. You can buy jars of Wilcox Syrup at The Drake General Store.
METHOD:
Combine all of those ingredients in your shaker , add ice and shake. Once the shaker is cold enough to hurt your hands, strain the drink into a chilled cocktail glass and grate fresh cinnamon over top. Not so much that there is a blanket of cinnamon, just enough to perk up your nostrils on the way in for a sip.
---
Give this cocktail a try using these original ingredients. Make and enjoy frequently! 🍷🍷🍷