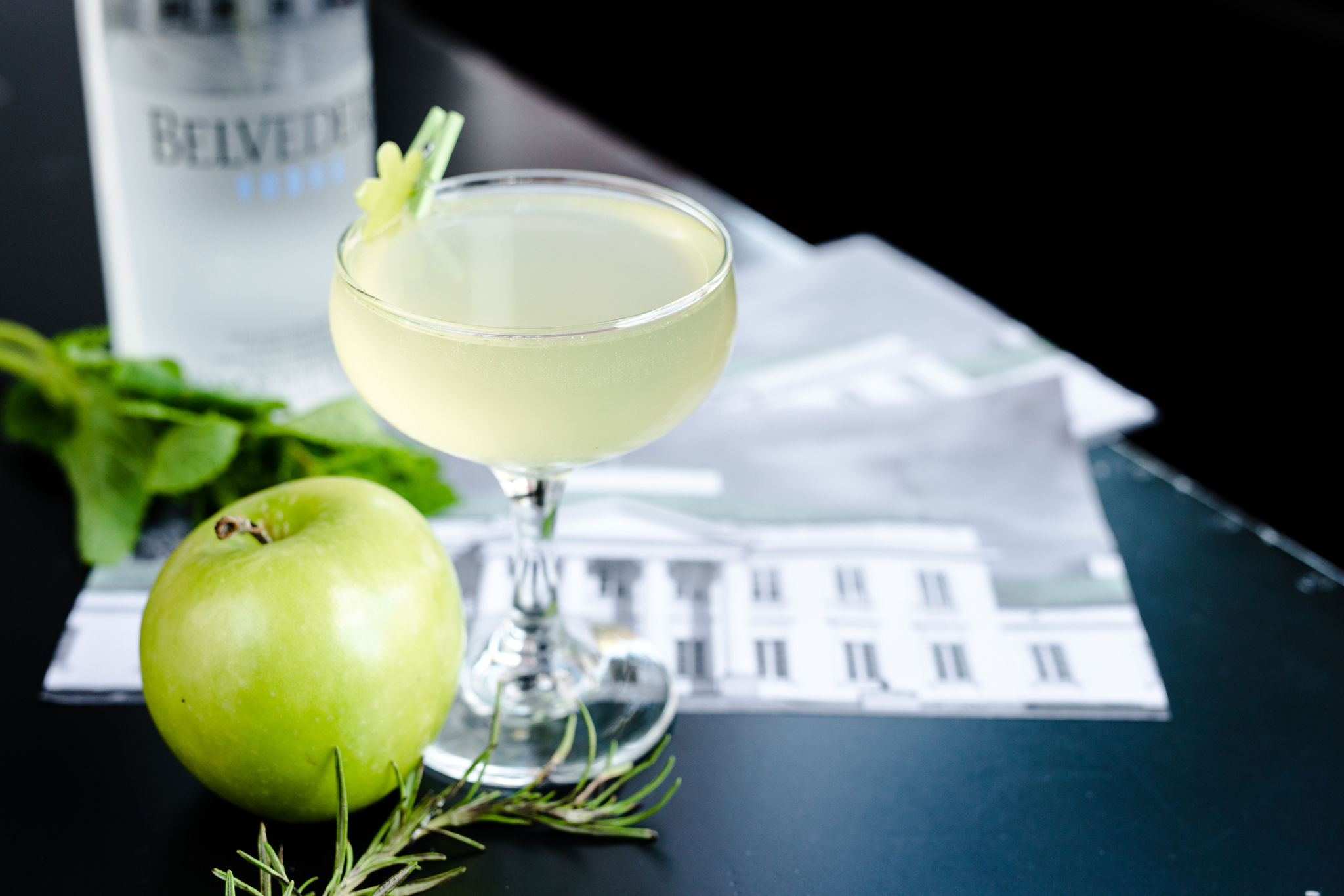 Recipe and images courtesy of  Chad Coombs / @coqtale for BARTENDER ATLAS
The Bellus-Vedere is Latin for beautiful view. Inspired by the architecture and history of the Belevedere Palace in Poland, this drink combines the simplicity of a crisp apple, with the celebration of a splash of Prosecco.
I began with muddled green apple paired with mint leafs, symbolizing the Belvedere's green roof. Considering that the rest of the palace is white in colour, I decided all my additional ingredients had to be clear.
Along with the architecture, I wanted my cocktail to own some of the palace's rich history. They say the sense of smell has the strongest ties to memory. With that in mind, I used a burning sprig of rosemary in memory of the November Uprising, where Piotr Wysocki and a group of conspirators stormed the Palace on November 29, 1830. Here's how to make this sizzling drink:
Ingredients:
1.5oz Belvedere Vodka
0.75 oz Dry Vermouth
0.5 oz Simple Syrup
4 Drops of bittered sling Crab Apple Bitters
0.5 oz Prosecco
Muddle green apple and mint sprigs in bottom of shaker tin. Add vodka, vermouth, simple syrup and bitters. Fill with ice and shake for ten seconds. Strain into chilled cocktail glass. Top with Prosecco.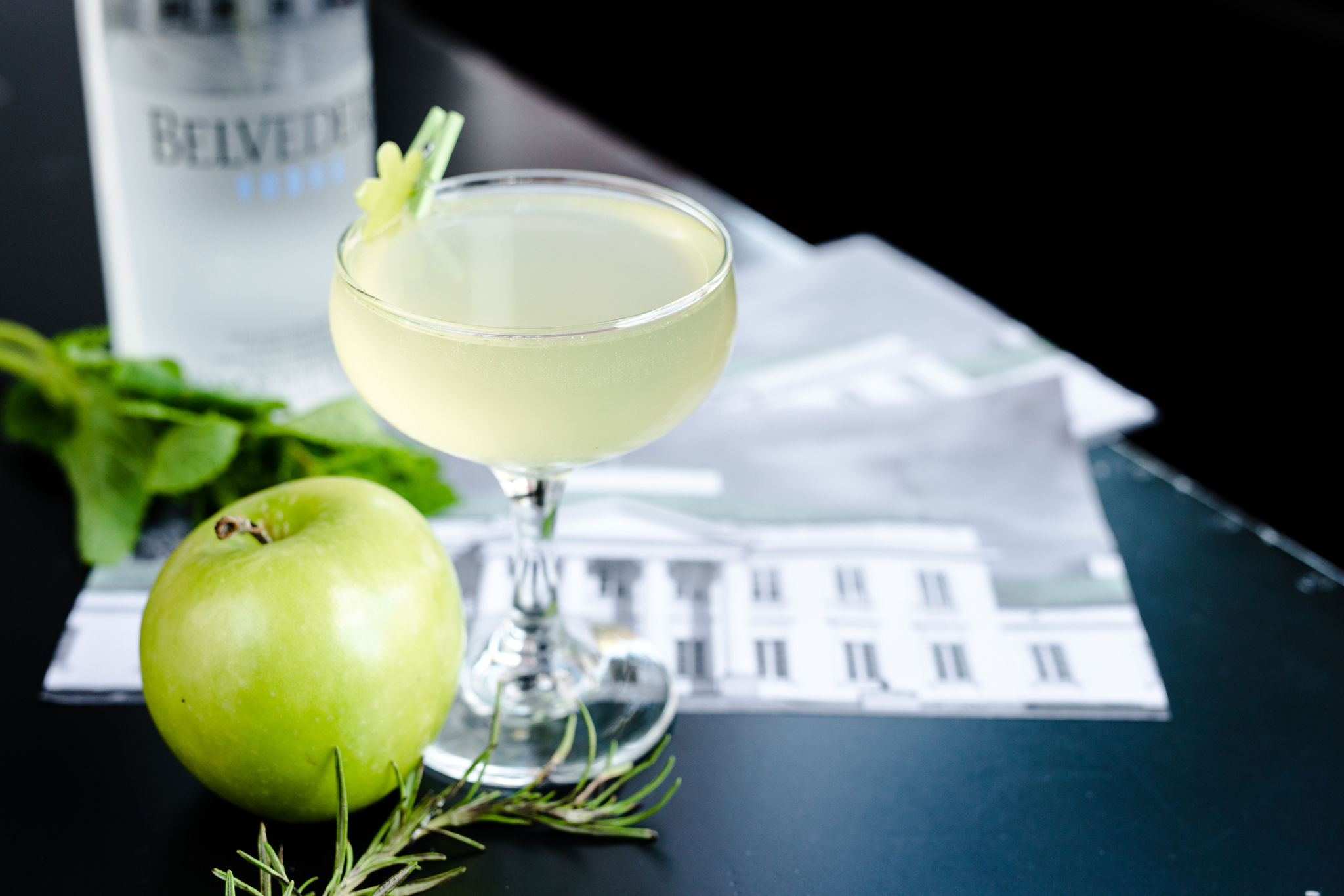 Make often, and enjoy!
---
Follow Bartender Atlas on Instagram, Twitter, and Facebook.