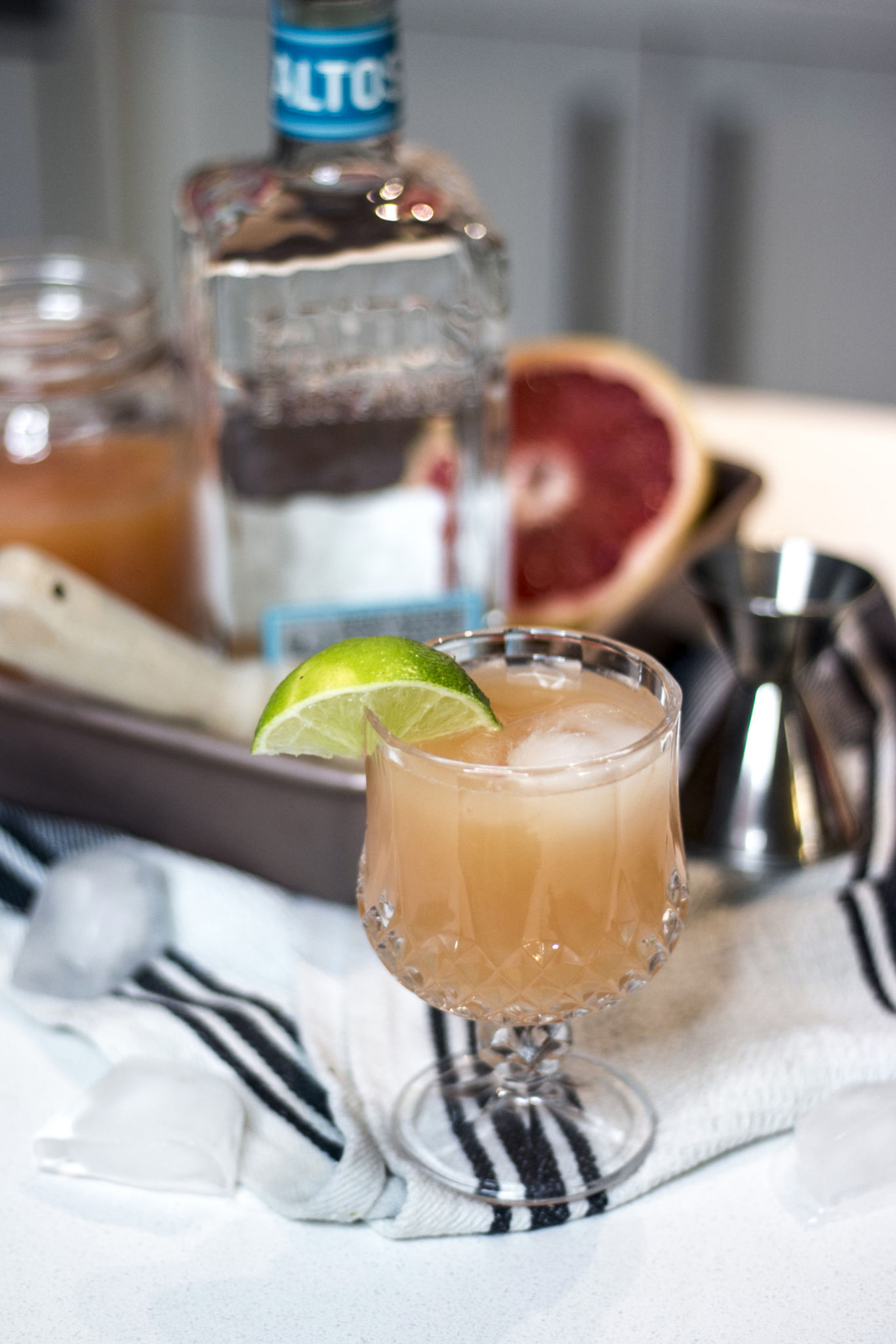 Every spirit is unique for their flavor, texture, and how they mix in cocktails. On one end of the spectrum, you have vodka, the perfect supporting mixer that quietly spikes your drink in the background.
And then there's Tequila.
Like the hot Sun that the Agave plant grows under, tequila is strong, a little unforgiving if there's too much, but delightful in just the right doses. There's no hiding it.
To showcase tequila in all its glory, we're mixing a classic Crafted Paloma. With the simple ingredients of grapefruit, lime and agave, it's the perfect drink to let you appreciate a good tequila. Read on to make your own little piece of Mexican sun.
---
INGREDIENTS:
1 oz Altos Plata Tequila
5 oz Grapefruit Juice
0.5 oz Lime Juice
0.25 oz Agave Nectar
Ice
---
METHOD: 
In a shaker, combine Tequila, grapefruit juice, lime juice, ice and agave nectar. Gently stir mixture until ingredients are well blended together. Single strain mixture into glass with fresh ice. Garnish with lime wedge.
Make often and enjoy!