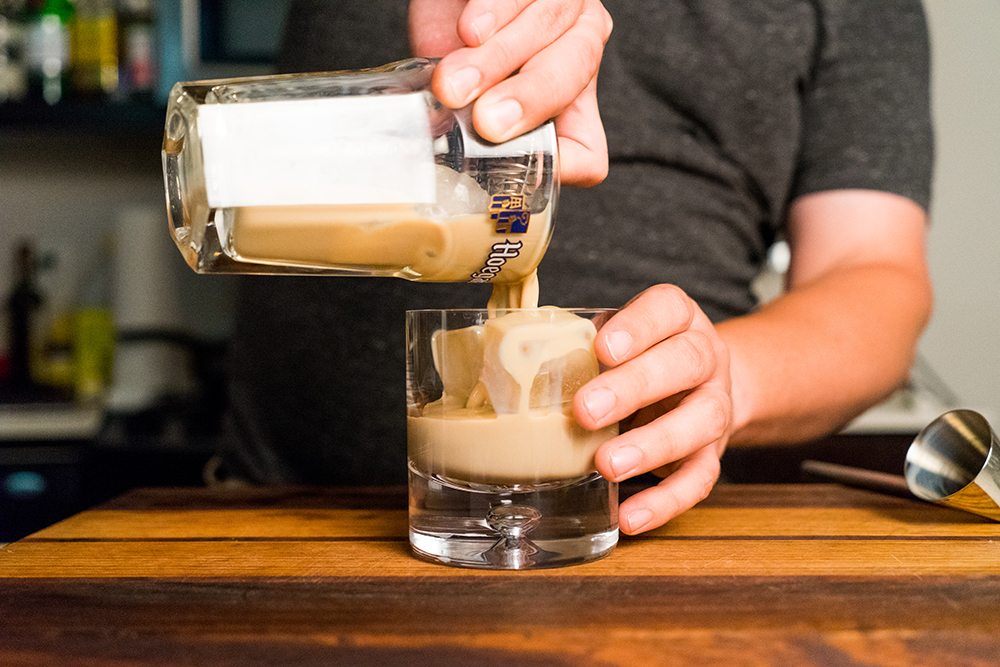 Original recipe from Ketler Kitchen – www.ketlerkitchen.com. Please check them out – a couple that cooks and mixes cocktails together, stays together
Fall means a change of cocktail repertoire. Just like the seasons shift, menus and ingredients change based on temperamental tastebuds. I'm ready for something smoother, warmer, and generally…something that reminds me of hanging out in a cabin.
In comes the Cuban Redhead, a drink that isn't your typical mix. Rum, liqueur, Irish Cream, creme de menthe…you have the fixings for something dangerously rich and fulfilling.
INGREDIENTS:
1 part white rum
1 part cofee liqueur
1 part Irish cream
1 dash creme de menthe
1 mint sprig (garnish)
NEEDED ITEMS:
Old Fashioned glass
cocktail shaker
Add the rum, coffee liqueur, and Irish cream to a cocktail shaker filled with ice. Shake Vigorously.
Make often and enjoy.