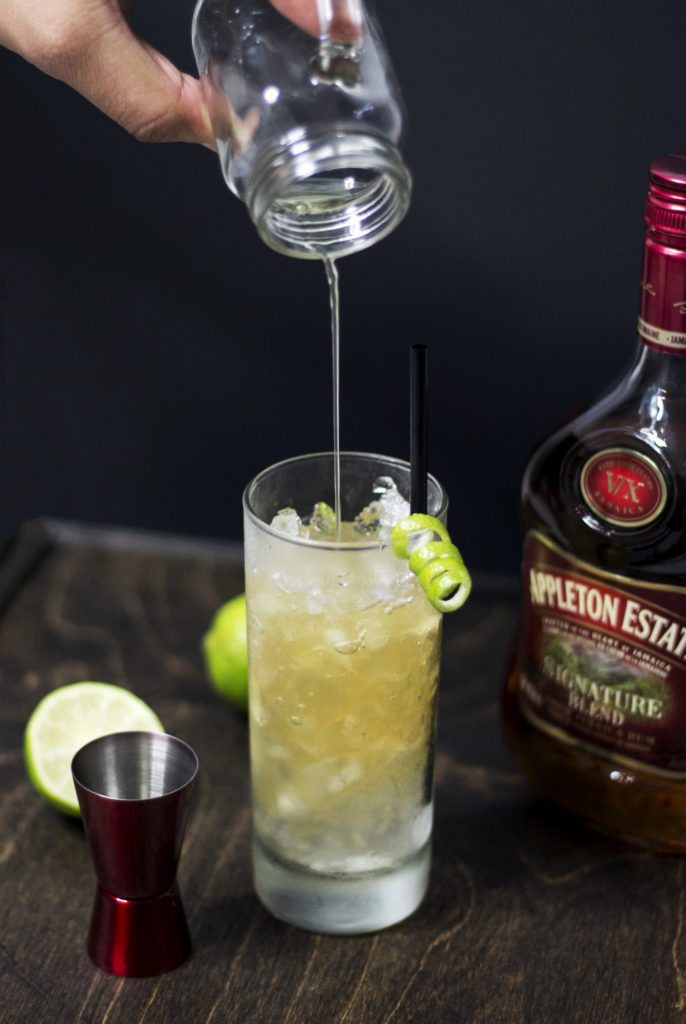 The 90's are making a comeback, and it has something triggering in us that feels all kinds of fuzzy. All this blast-from-the-past got me thinking, what's the nostalgic cocktail for our generation? What makes you feel warm with memories, just in time for the holidays (aka the most reminiscent time of year)? I propose that we take something comforting and delicious from our childhood and make a grownup version – boys and girls, meet the Gingerbread Drury Lane.
Named after a charming little street in London, this week's cocktail takes a kid favorite and marries it with smooth gold rum, flavorful orange bitters and serves it over crushed ice. The end result is a drink that takes you back with the sweet/spicy taste of gingerbread with the right amount of kick.
---
INGREDIENTS:
2 oz Gold Rum (We used Appleton Estate)
2 Dashes of Angostura Orange Bitters
0.5 oz Gingerbread Syrup
Dash of lime juice
Crushed Ice
---
METHOD: 
In a shaker combine gold rum, bitters, gingerbread syrup and lime juice. Gently stir mixture until ingredients are blended together. Slow-pour mixture into a tall glass of crushed ice. Garnish with lime curl.
Make often and enjoy!