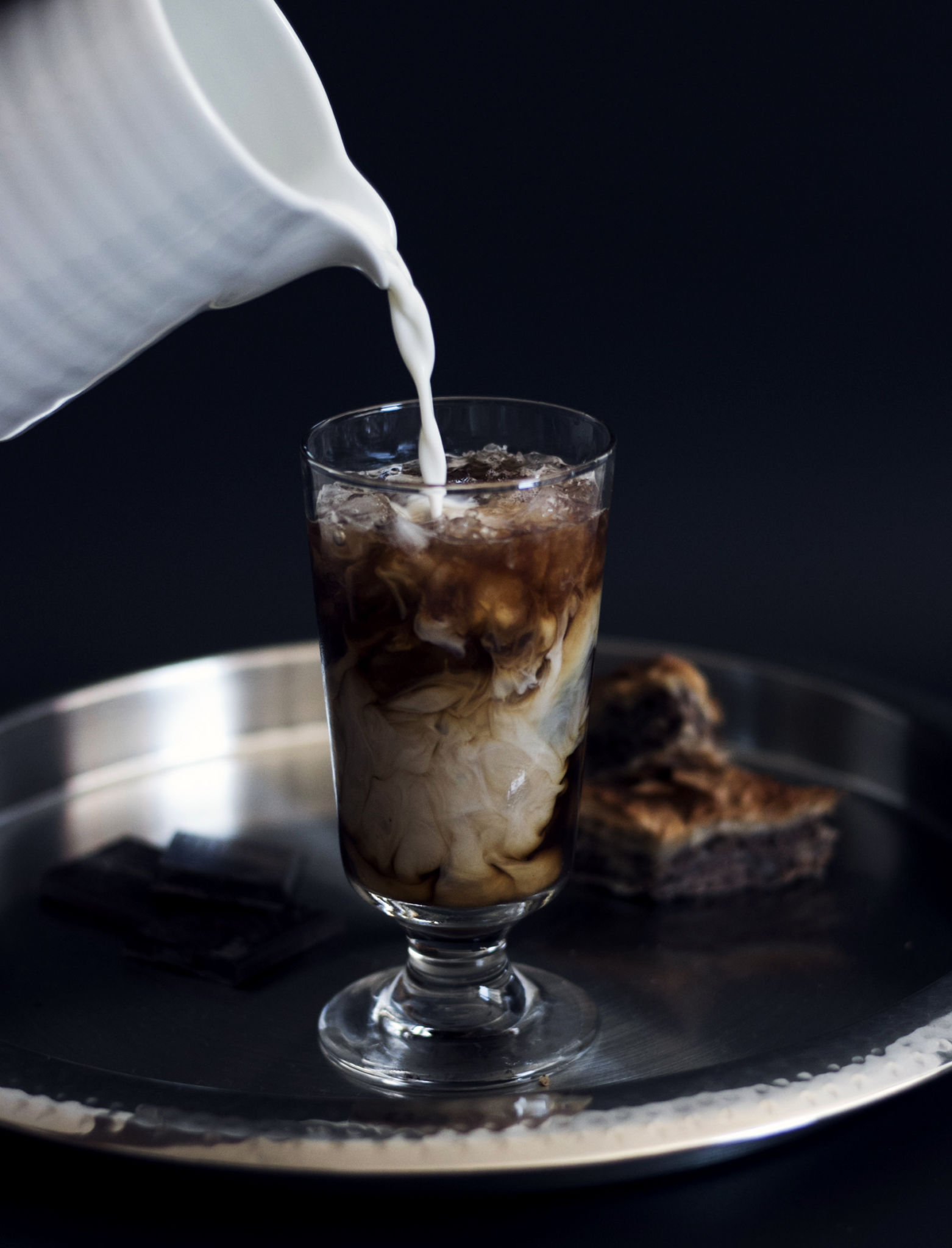 Mixing coffee-based cocktails is absolutely fantastic, yet it doesn't happen enough. It might be the time-of-day that's holding you back – cocktails tend to be an evening affair, while coffee pairs with the morning bagel. This week's drink asks you to stir up your usual routine, but we promise that it's worth every last drop.
Here's a dangerously delicious mix of coffee and whisky. The Iced Irish Coffee is like the seasons – from summer to fall, we have all the fixings of a cool drink, but with warm flavors. Creamy, delicious, and perfect to sip:

INGREDIENTS:
1.5 oz of Irish Whiskey (We used Jameson)
2 shots of Espresso
1.5 oz Honey
3 oz of Whole Milk
Pure Vanilla Extract
Crushed Ice
METHOD: 
In a shaker, gently stir Whiskey, Espresso, Honey, and Vanilla Extract. Add the mixture to a glass with crushed ice. Finish with a gentle pour of milk.
---
For an extra velvety iced coffee, try the recipe with cream!
Make often and enjoy!