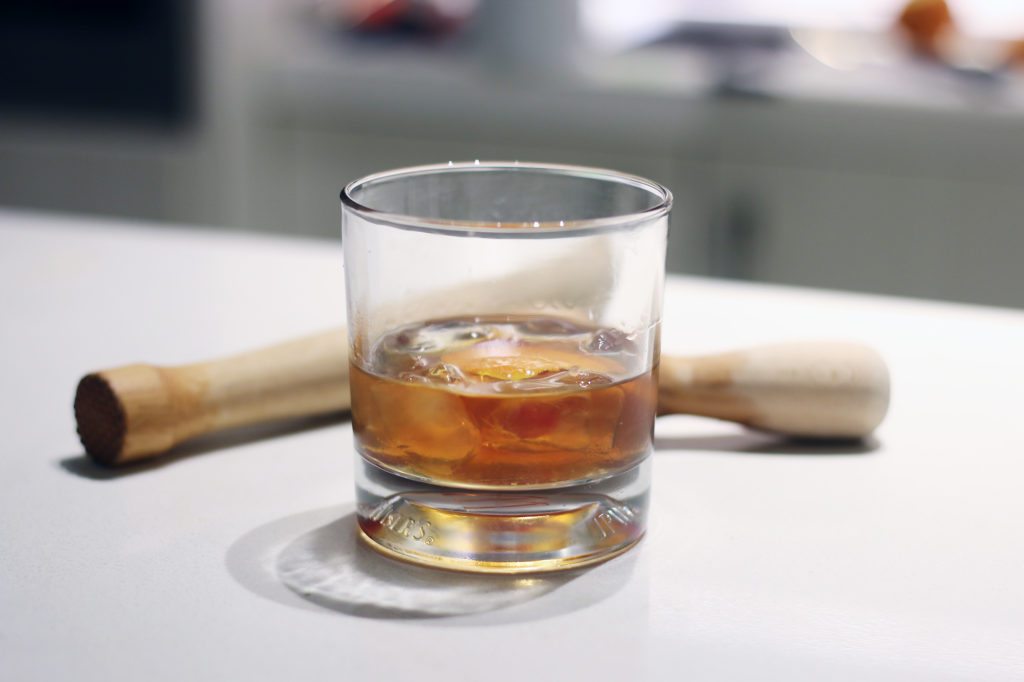 Any self-respecting cocktail lover knows the Old Fashioned. This spirit-forward cocktail is refreshing, light, simple yet full of character. It was Don Draper's favourite—he not only drank it, but he knew how to make it. And today you'll learn to channel your inner conflicted-60s-advertising-genius by making your own.
The first thing you'll notice is the choice of spirit. The Old Fashioned is typically prepared with bourbon or rye whiskey, but we're adding a little twist today and using The Famous Grouse blended Scotch Whiskey. Scotch is less sweet and smokier than bourbon, so expect something a bit different from your usual drink. There are a myriad of ways to mix this classic but you'll always find bitters, orange peel and a sweetener. Read on to mix your own!
Ingredients:
2oz Scotch Whiskey (or bourbon whiskey)
3-4 Dashes Angosturas Bitters
1/2 tsp of simple syrup, or sugar
1 Maraschino Cherry
1 Orange Twist
Splash of soda
Ice, ice baby
How:
In a rocks glass, stir bitters, sugar, and soda together.
Add ice cube, and whiskey and stir again.
Garnish with a maraschino cherry and an orange twist and ENJOY!
Notes:
Old Fashioned lovers are divided on whether or not to muddle the orange peel and cherry (Don Draper only muddles the cherry). I personally prefer keeping the fruits as garnishes and letting the spirit shine. If you'd like to try muddling the fruit, do it in the first step with the bitters, sugar and soda.
CHEERS, and G'LUCK.