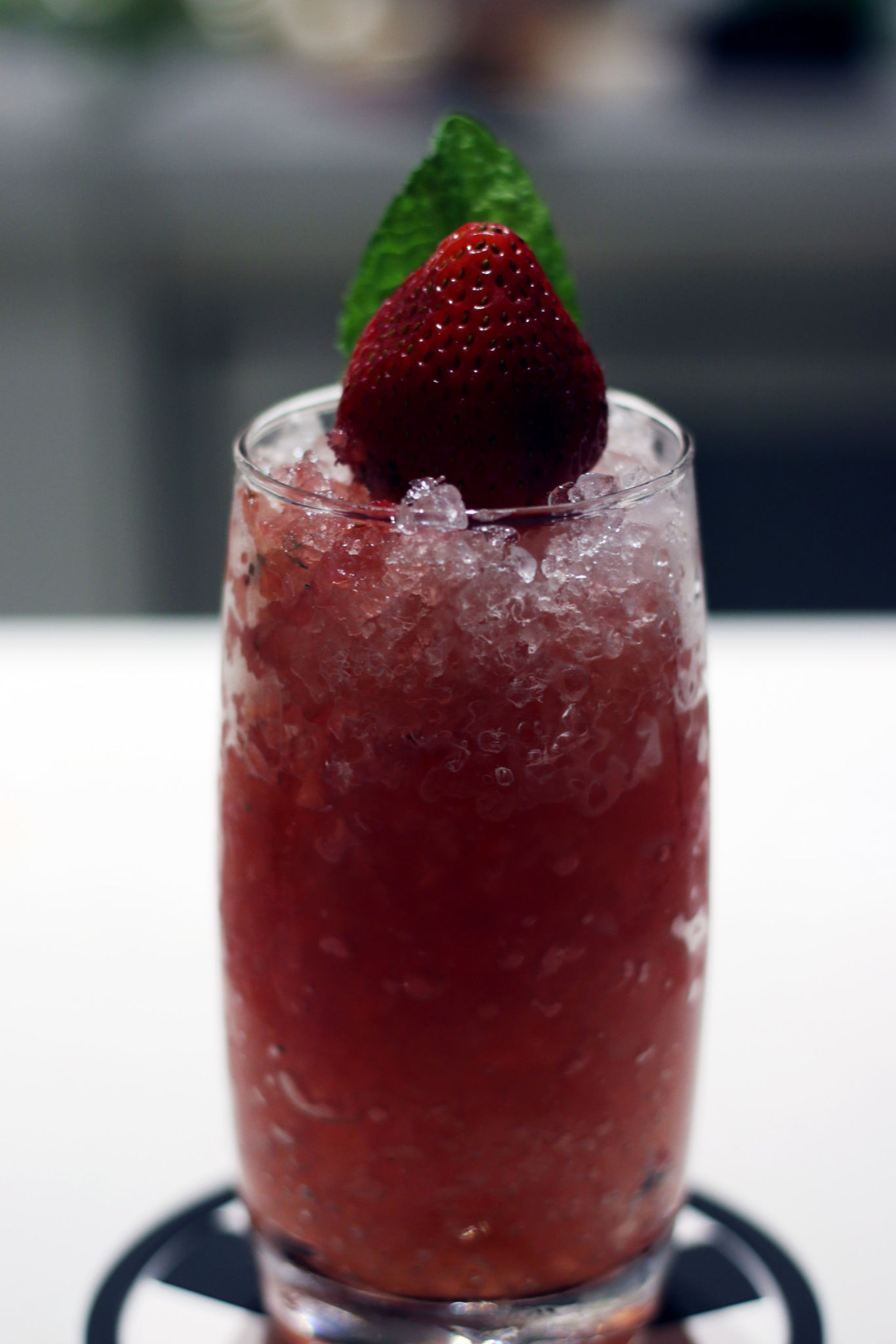 Taking advantage of the summer strawberry season, this week's cocktail makes use of black currant liqueur and fresh fruit to create a refreshing bourbon drink that tastes like a real treat.
The Strawberry Hills cocktail is based on the mint julep so you'll find that it's bold, minty and spirit forward, while tasting like a perfect summer day and fruity candy. What more can you ask for?
Ingredients:
1.5 oz Bourbon
0.5 oz Creme de cassis (black currant liqueur)
3 Strawberries
6 Mint leaves
Shaved ice (blend some icecubes)
Instructions:
Muddle mint, strawberries, bourbon and cassis in a stainless shaker very well 
Add ice and shake vigorously for 30 seconds
Add shaved ice to glass
Single strain mixture into glass
Garnish with straw, mint leaf and strawberry
Make often and enjoy!