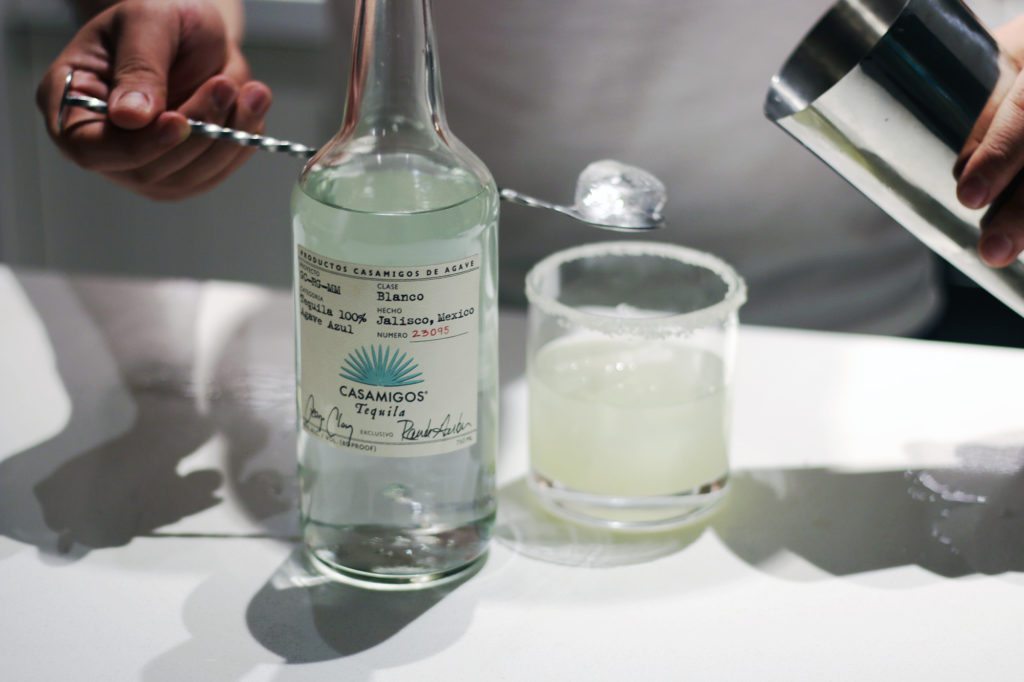 Happy Cinco de Mayo!
What better way to celebrate than with a classic margarita? Before getting into the recipe, let's talk about the star of the show, tequila. Yes, you might know that it must be made in Mexico to be called tequila. You might even know the difference between Blanco and Añejo. But did you know agave, the plant that tequila is distilled from is pollinated by bats? They swoop in for a drink, get dusted with agave pollen, and pollinate while they fly from plant to plant. Bad. Ass.
It's sweet, tangy, boozy, salted and made with the help of bats. Let's get margarita mixing!
Ingredients:
3 oz tequila (ideally 100% agave)

1/2  oz triple sec

2 oz lime juice

1 oz simple syrup

salt for rimming

Ice, ice baby
How:
Press glass onto a plate with lime juice to rim the glass
Rim the glass with salt mixture
Grab your shaker and fill it with ice
Add tequila, triple sec, lime juice, and simple syrup
Stir that bad boy up for 20 seconds
Pour mixture into rimmed glass with fresh ice
Happy Cinco de Mayo and ENJOY!