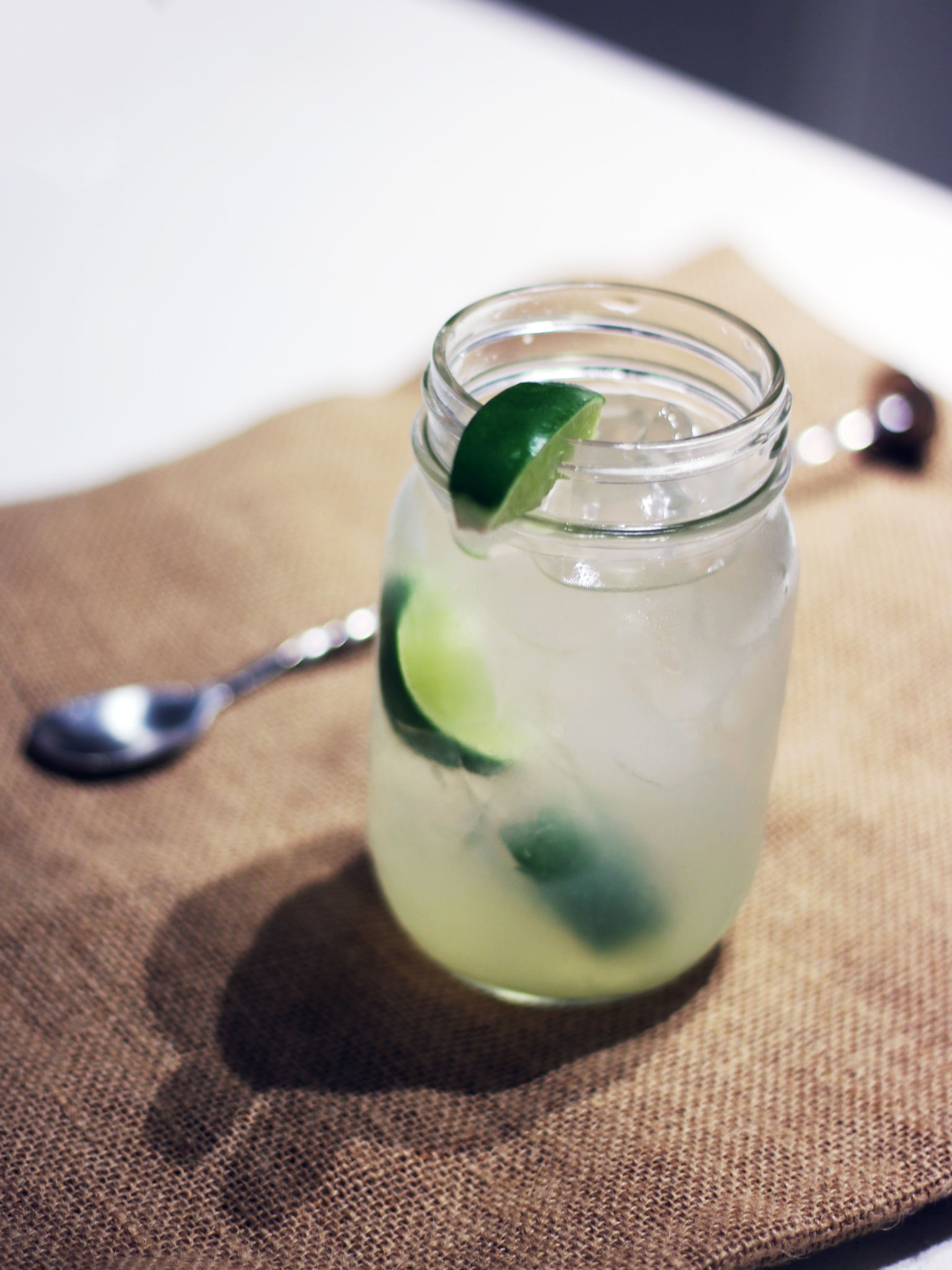 The great thing about vodka is its versatility. Yes, the detractors will say it tastes like rubbing alcohol and that it's boring compared to cocktail-darlings like bourbon. But you can mix and infuse vodka with nearly anything. It's a fantabulous blank canvas that lets other ingredients shine, which is why it's the perfect mixer for the punchy ginger beer.
Oh, and we're not just talking any ginger beer here. We're talking about Fever-Tree Ginger Beer. Put simply, Fever-Tree is the best ginger beer you can buy. It's strong, spicy and leaves your mouth feeling GREAT. The way it blasts your tastebuds with vibrant fresh ginger goodness reminds me of how much I enjoyed pop as a kid. It's really just ginger beer on steroids. But enough about the components, let's move on to the star of this week's cocktail — the Moscow Mule.
Ingredients:
2oz Vodka
1 Bottle of Fever-Tree Ginger Beer (I guess you can substitute for another brand)
Half a lime, cut into wedges
Lime wedge to garnish
Lotsa ice
How:
Add ice and vodka to the glass. Squeeze lime wedges and throw them in too. Top off with ginger beer and garnish with a lime wedge. For best results, serve in a copper mug or mason jar. It will taste better, I promise.
Make often and enjoy.