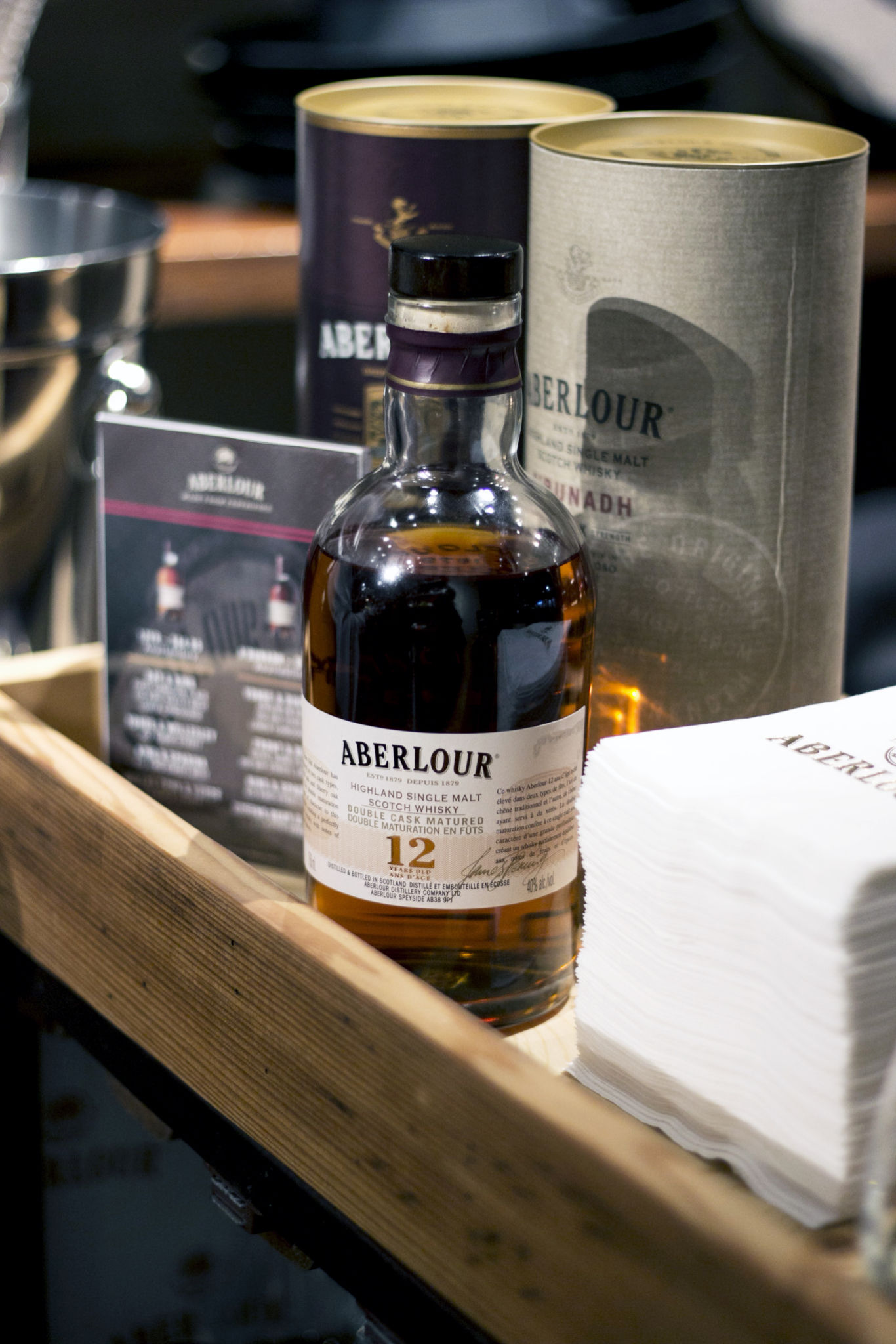 It was a cold, rainy night at the Goorin Bros. hat shop, but nobody was complaining. It felt appropriate. Ideal, even, in its reminder of a typical Scottish evening. In the sprit of the holiday season, Aberlour Whisky, the Scottish distillery renowned for its bottled delight and storied tradition, had partnered up with Goorin Bros. for a whisky tasting.
A staple of early 20th century Americana, the neighbourhood hat shop represents the artistry and pride many took in both hat-making and hat-wearing. It's a principle that the Goorin Bros. wears on its sleeve. The shop's cozy quarters, flanked with mahogany shelves stacked with richly coloured brims, worked overtime to transport us to a different period. The hats and scotch were accompanied with a spread of dried fruit, baby lamb chops, and aged cheeses. All the better to remind us that great scotch is often best enjoyed with good company, without hurry, with just a touch of old school romance and ceremony.
Like the product, Aberlour's story is complex. It begins with the ambitions of a farmer's son, founder James Fleming; titillates with the discovery of the perfect brewing grounds in the mountains of Ben Rinnes; peaks with a particular shade of amber, the crystallization of a hundred variables coming together in just the right ways.  A worthwhile whisky takes at least 12 years to age. But training the eye and palette to determine the right balance of sherry and bourbon could take a lifetime.
Craftsmanship is defined by both our individual patience and a community's appreciation. Under the tutelage of Frank Biskupek, Aberlour's twinkly-eyed and kilted ambassador, we sniffed and sipped. Well worth the wait, that's for sure: Aberlour's two varieties, the Aberlour 12 year and the Aberlour A'bunadh, are both lovely, its edge rounded off with a sweetness that requires little else.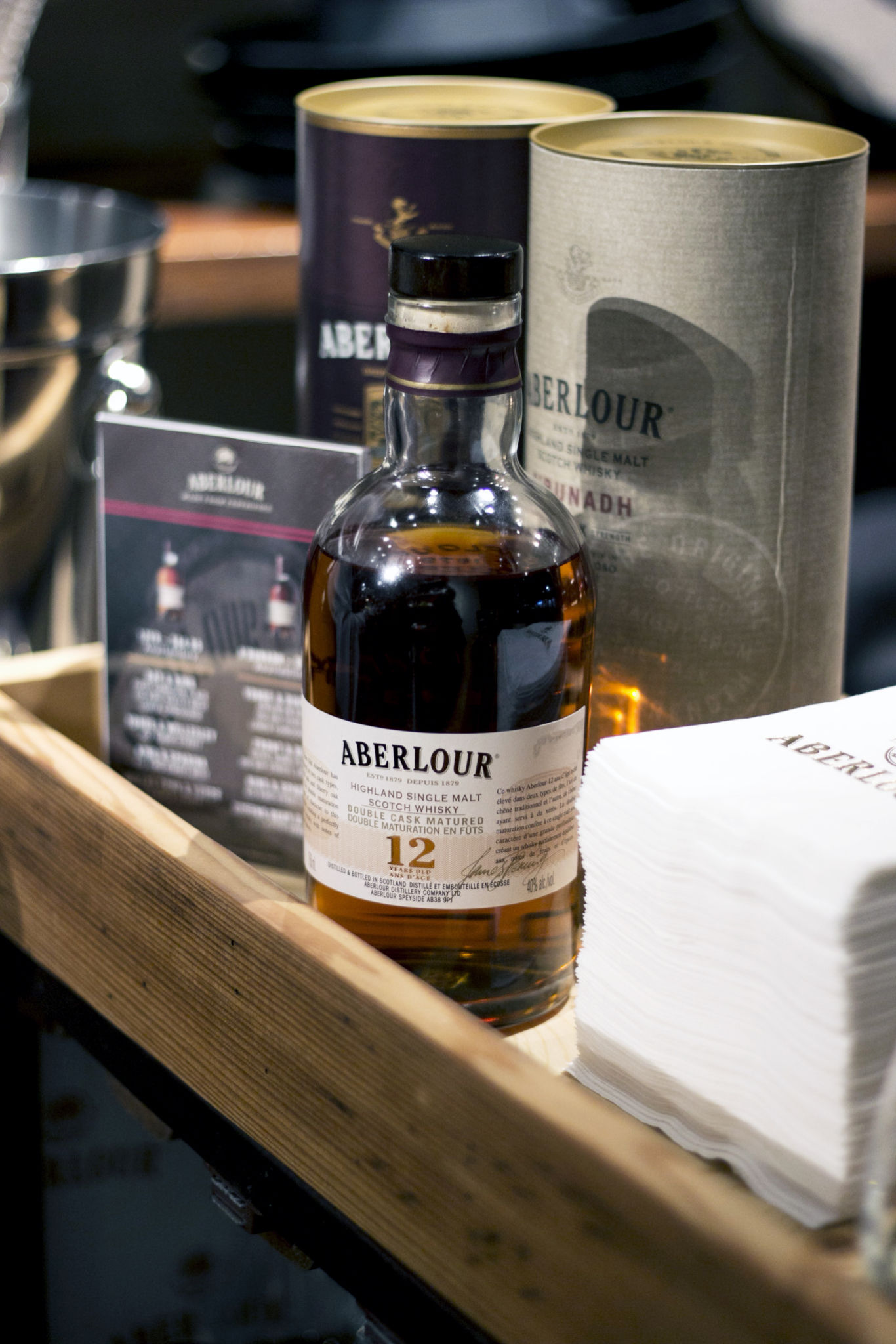 Tip: breathe through your mouth while taking a whiff. Some scotches also improve as it sits in the glass, opening up the flavour. Water also helps, but use an eyedropper: you don't want to risk diluting the drink. (Bonus: It'll make a great stocking stuffer for the scotch aficionado in your life.) The A'bunadh is especially memorable, with a bite that's practically ear-tingling. Save that one for dessert.