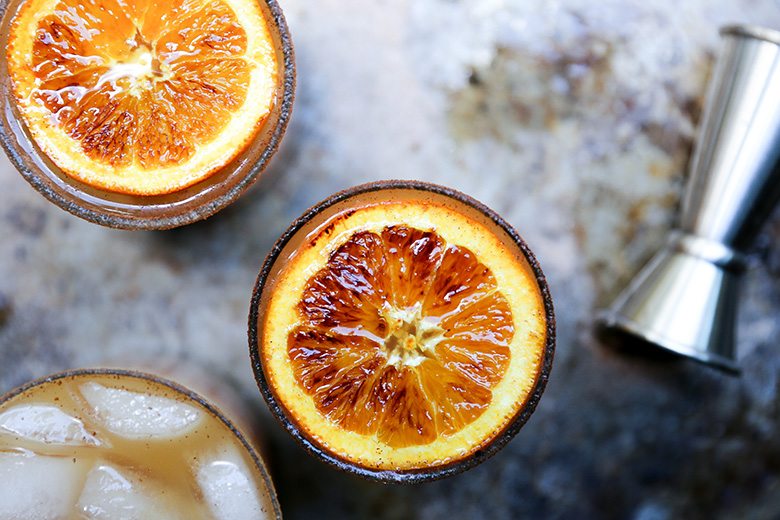 It's holiday season. That means dinner parties, belated conversations with old friends, and cocktails aplenty. If you're an aspiring host, you're probably panicking a little over your ambitious guest list right now: There's Anita from work. Jennifer's visiting from back home. Patrick from your first ever job. Parents. Nephews. So many different palettes; so many considerations.
The temptation to tell everyone to just BYOB is great, but have no fear—there's a cocktail for everyone.
HGTV knows their audience. Alongside Fixer Upper's cutesy banter and House Hunters International's lifestyle porn, they've brought us the caramel apple martini: a delightful concoction that's almost too gosh darn sweet. It may be hard to drink too many of these in a row, but each drink is packed with enough booze (Bailey's, plus apple and butterscotch schnapps) to loosen up even the stiffest of upper lips. A godsend for this post-election Thanksgiving. You're welcome.
This friend is a hard-partying, Warby Parker-wearing, vinyl-collecting boozehound. They'll roll their eyes at the idea of Christmas caroling, but they almost cried when you gifted them a first-edition of Alice in Wonderland last year. One Broad's Journey's herbed and honeyed take on an old-fashioned is just enough of a spirited twist on a classic cocktail. Bonus: it's reinforced with a honey-sage syrup that would be a lovely addition to a hot toddy as well.
Let's be real—this probably isn't her first boozy holiday season. (NB: Rogue Stories does not condone underage drinking.) But it is the first one where you could legally serve her something in a martini glass, and when better to start a lifetime of cocktail education than Thanksgiving or Christmas? Combining cranberry, St. Germain, and lemon, the Red Queen's a great place to start. After all, it's the much classier cousin to the vodka cran of our youth.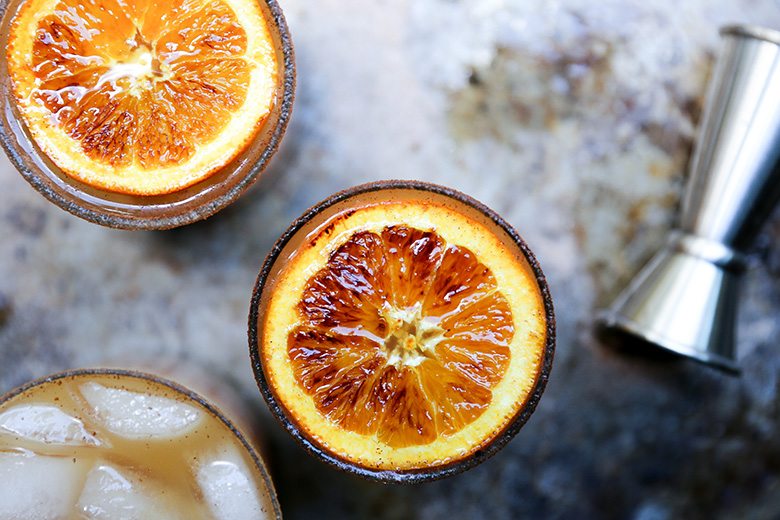 Ideal for the guest you need to impress, this cocktail hits all the marks with just one sip. The amaretto and apple cider keep things festively sweet. The bourbon and Angostura work double-time to layer spice and bite. A caramelized orange slice graduates it from your average whiskey cocktail, while the sugar-salt rim—when you're brûléeing fruit, you might as well go all out—punctuates the whole shebang with maximalist flourish. Floating Kitchen notes the orange only takes five minutes, but I'd suggest doing a few practice runs first.