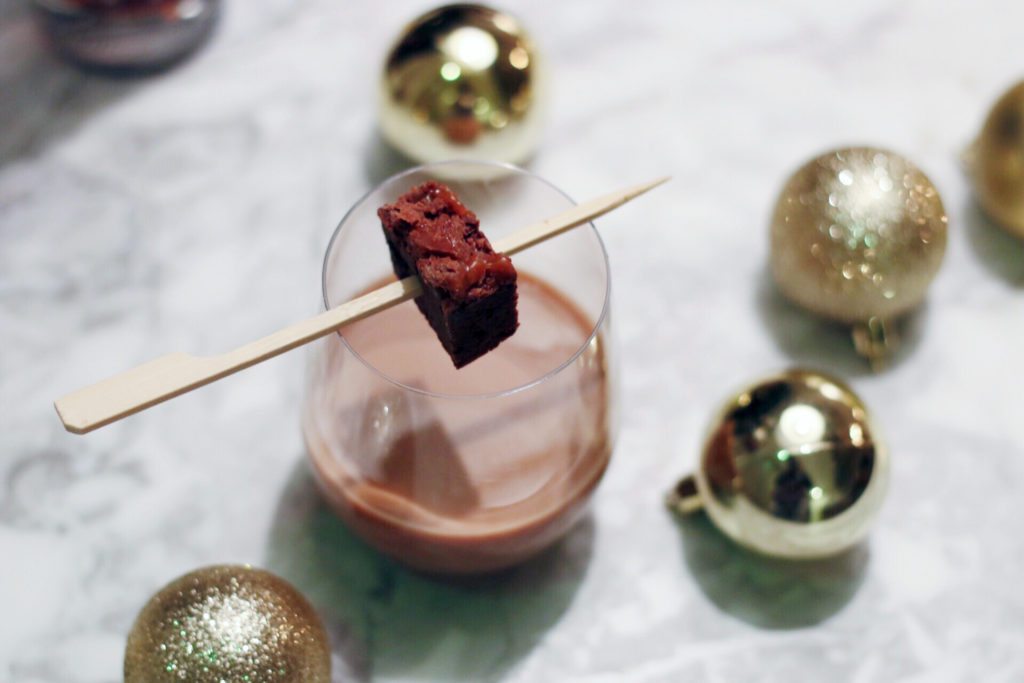 Holidays mean gatherings and good people around. Entertaining tasks us all with a certain level of creativity required, from food to drinks to activities. Bring on the abundance of chocolate, egg nog, and flavorful beverages.
The Criollo Bourbon Dark Chocolate liquor arrived in time for holiday entertaining. Enclosed in a slim silhouette of a bottle (read: pretty), the tasting notes include bing-cherry chocolate with undertones of roasted nuts (I'm about to burst out into the chestnuts-roasting-on-an-open-fire song…), vanilla, and English toffee. The palate (ooo, fancy word) is an initial burst of cherries, followed with chocolate, fruits, and almonds, finishing with a hint of oak. You're left with a sweet chocolate flavor that's perfect for cozier moments.
So, what makes chocolate more exciting than…more chocolate? Here's how we created a Chocolate Cake inspired Criollo Cocktail:
CRIOLLO CHOCOLATE CAKE
1.5 oz Criollo Bourbon Dark Chocolate liquor

3 oz Chocolate Milk

Garnish with Skewered Brownie (I chose a Skor brownie…'cause)
Keep those glasses pristine for your cocktails!
Chilled Chocolate Milk – perfection to start with. Oh, and shaking it up gives it a little froth that no one seems to ever mind.
Happy Holidays!
---
Please note that this post was sponsored by Criollo. Thank you to our sponsors for keeping the site going and our cocktail inspirations full.