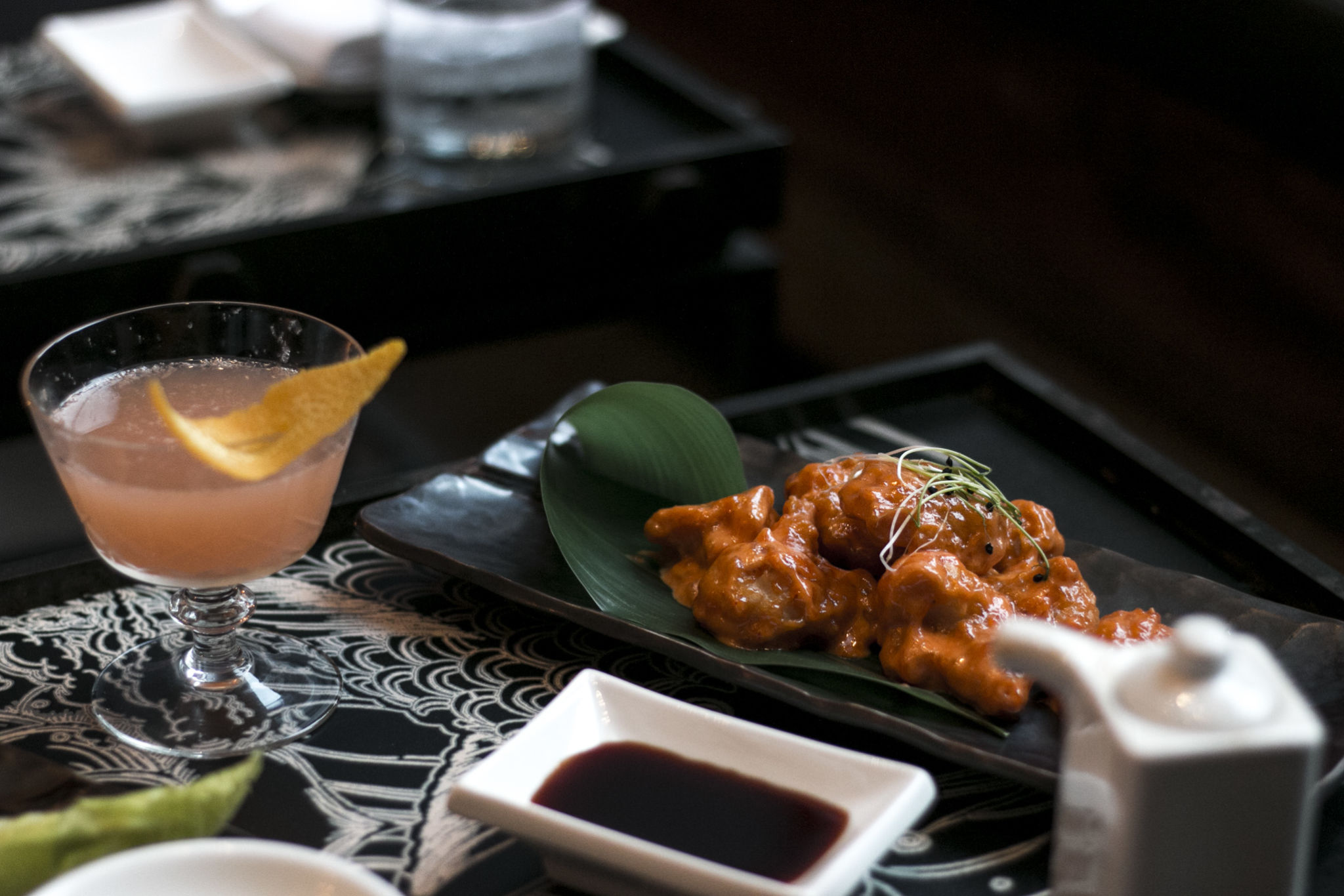 Photography by Gloria Chik @ROGUESTORIES
I wholeheartedly believe that the best of times are characterized by good food, good drinks, and even better company. Surrounding yourself with little indulgences get you through the day, and reminders of how we connect through conversation are only pronounced with incredible culinary and mixology experiences. Enter Blowfish Toronto.
Blowfish Restaurant (on King West) invited a group of us to gather around a bar table and surrender to the endless snack and drink options available after 5pm on Thursdays. For 13 weeks starting October 13th, 2016, guests will be able to enjoy new menu launches, sampling, and cocktail flights. Sounds pretty damn enticing. We took over a bright, window side booth and sipped and dined until the sun disappeared. Every dish that was delivered we oo-ed and ahh-ed over the presentation, the flavors, and the incredible attention to detail. Oh, and it all appeared in an impressive timeframe (and disappeared in just about the same amount of time).
An ample amount of people watching can be done from inside the restaurant – whether it's the stylish crowd that would gather for dates or after work drinks, or the many people that breezed by on their way home. Stunning murals, lights, and furniture decorate the inside of the restaurant, with a tinge of modern Asian fusion. My kind of place.
What we tried (and recommend):
Grapefruit Martinis all around – so nice we ordered them thrice (each). Sweet, balanced, and incredibly smooth – these were the makings from Nish Nepulongoda, a Made with Love ambassador and mixologist extraordinaire. Such hospitality.
Pictured above: Salmon on Crispy Sushi Rice
Pictured Above: Lobster and Shrimp Spring Rolls. Probably one of my favorite dishes because of their simple, light, crispy texture (with all the right filling).
Pictured Above: Shrimp Tempura – light, flakey, fried to perfection.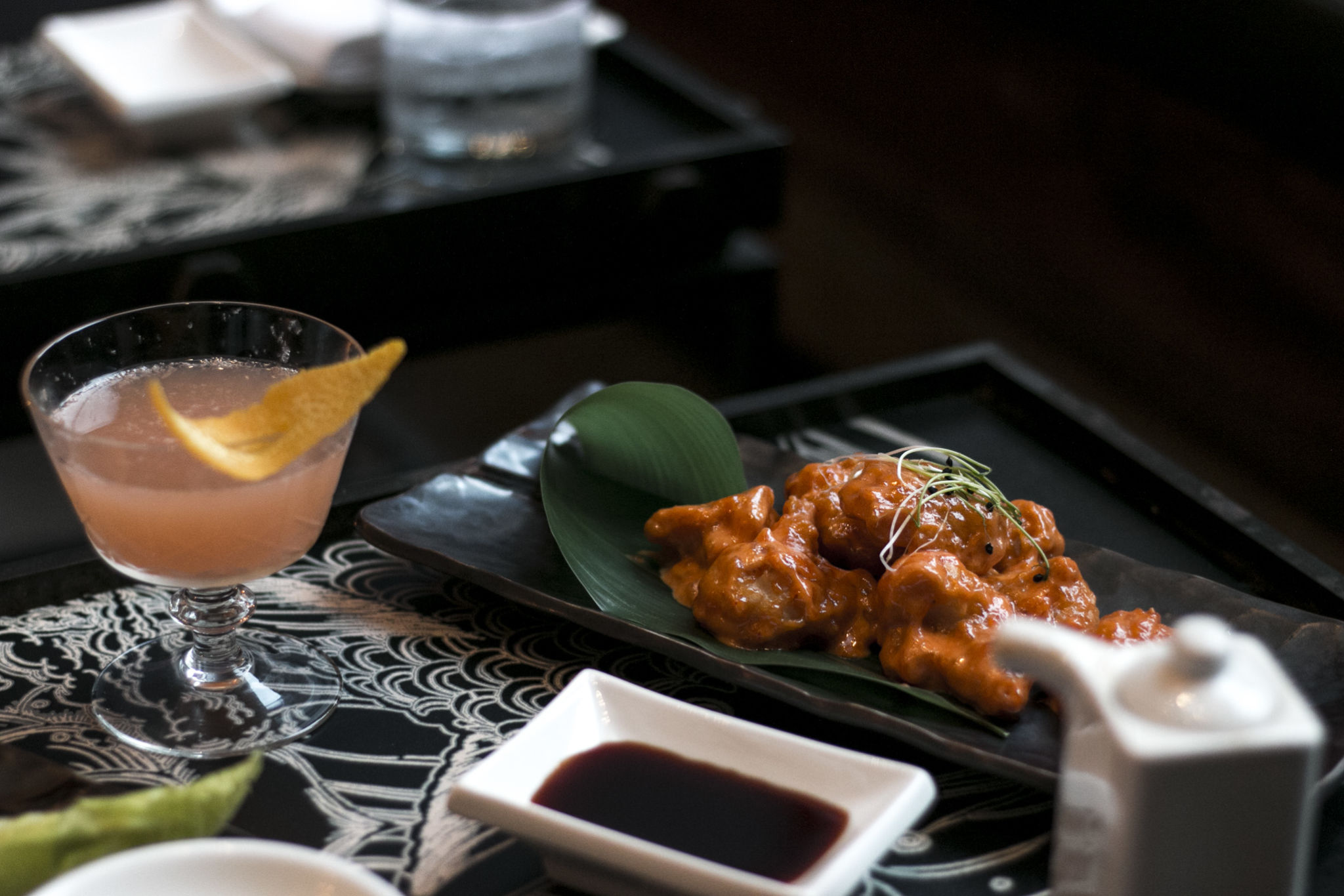 Pictured Above: Spicy Shrimp with lots of delicious sauce. A crowd pleasure, we saw an awful lot of these appear at the table over and over.
Pictured Above: One Bite Gyoza (beef filling). 
---
To learn more about Blowfish Toronto Restaurant, visit their website: www.blowfishrestaurant.com