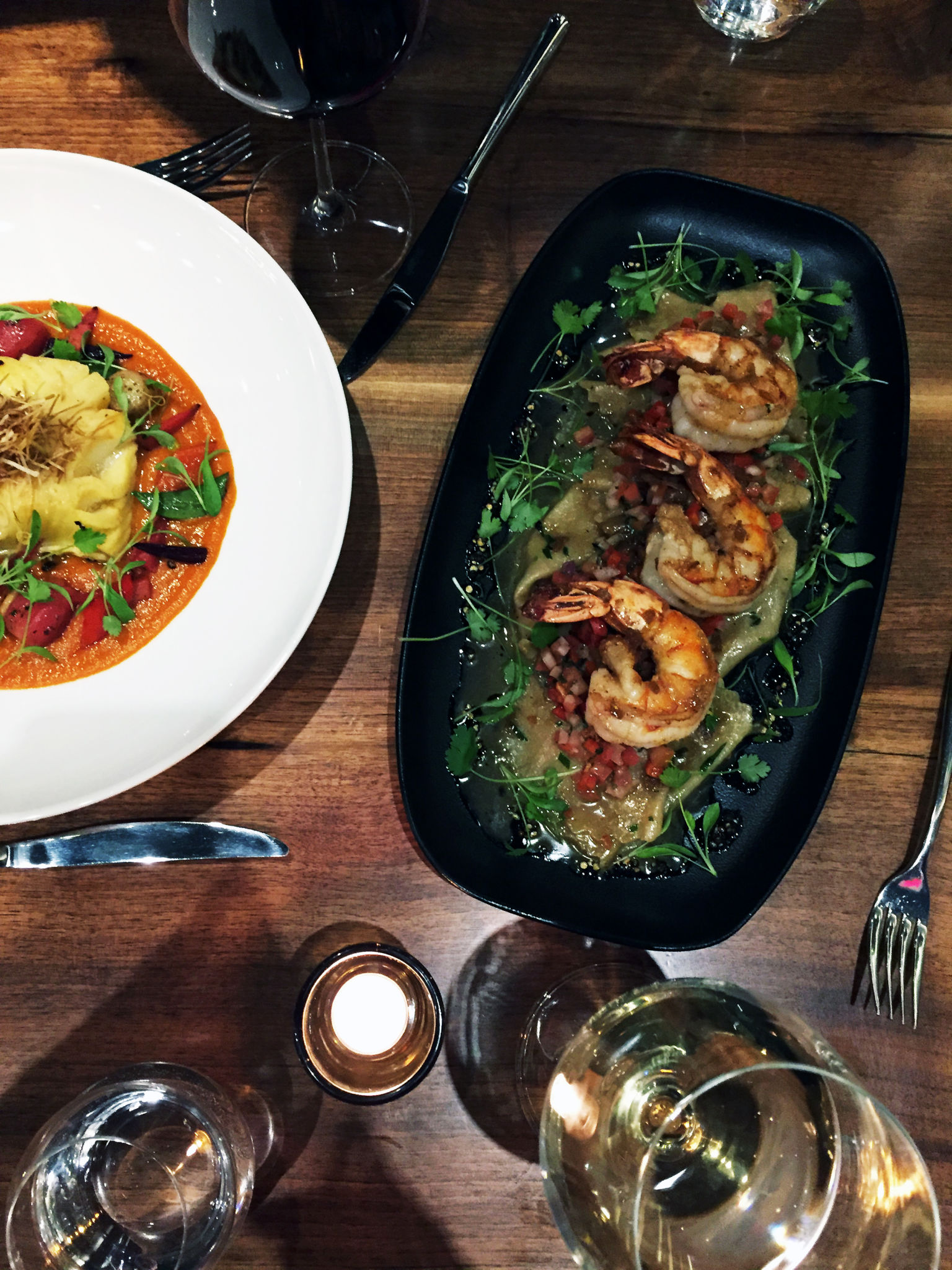 It seems like Toronto is teeming with new spots to eat, drink, and be merry all year round. Our impressive assortment of restaurants and venues has expanded so much in the last two years, that it's clearly leveled up our eating expectations, alongside our demand for only the best cocktails and wines to accompany.
What I was delighted to find out about Cresta Toronto, is that they actually own vinyards that supply the restaurant with their wide assortment of wine. This comfortable new Italian Inspired (and California Cultivated) restaurant on Market Street (118 The Esplanade to be exact) is likely to become a neighborhood staple, and it's now only a matter of time.
On to more important things – what did we eat:
It was no holds bar – resident mixologist Tommy and I went to town. We ordered the Scallop Crudo (to share), Sea Bass, Jumbo Black Tiger Shrimp (with empty ravioli) for our mains.
Seafood is a tricky commodity – both dishes were prepared with meticulous care, not to overcook or over flavor. The empty ravioli was a nice touch to add light texture to the rich, scrumptious shrimp.
We polished off the meal with obscenely delicious home made gelato, an apple crumble, and sticky toffee pudding. Doused in cinnamon, the apple crumble was the right mix of inventive display, and the taste of comfort.
The restaurant sits at a prime location near Union Station. While it gets quiet in the weekday evenings, you'll find it just the right balance of premium and peaceful.
Learn more about cresta through their website (with menu), and instagram.