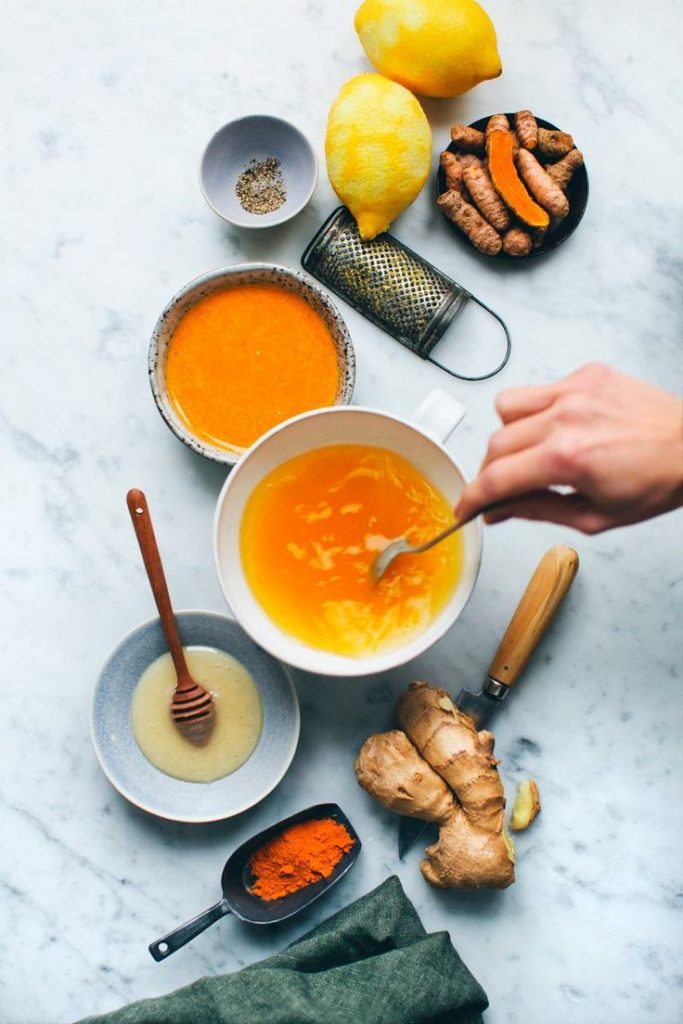 Image Source: Pinterest
I lament that I gained my freshman 15 when I moved to New York. Chuckle as you want, but all of the emotional turmoil that I didn't anticipate, translated into an insatiable need to eat. Everything is delicious in New York, and it takes impressive willpower to avoid making eye contact with your next snack, nibble, or food conquest.

Image Source: Martha Stewart
Water is your Compadre
Hydrate, hydrate! I see you over there. Gasping for air as you're chugging your water down begrudgingly. Try throwing a few slices of lemon into your Brita filter (that is, assuming you have one. But since I'm a yuppie, I'm going to go ahead and make that assumption). It's a constant reminder to kick up your metabolism and quench your thirst. Oh yeah, same goes for a water on the go.
Image Source: Adventures in Cooking
Do the Dreaded: COOK.
We claim we don't have time, but there's always a way to go about a healthy lifestyle by taking the time to cook. Some of my favorite meals are lettuce wraps (with lean chicken), soups, steamed fish with cilantro and lime, cauliflower mash, and snacking on some hummus. No need to get all groovy on the vegan-gluten-free-organic kick, just make something easy and lean.

Image Source: Greek Kitchen
Tea-hee.
Kettle. Tea bag or Loose Leaf. Dope mug. This one is self explanatory – drink tea, love life. Summertime? Throw some ice in there and go HAM on your beverage.
Remember: It's Not a Race
Don't feel the need to crash diet…it's all about pacing yourself and loving life. Feel good while avoiding the self hatred that comes alongside seeing the bottom of an ice cream tub.

Image Source: Pinterest
The Broccoli Test
Think about your favourite vitamin-rich green veggie. If you'd wanting to chow down, then you're probably hungry. Not in the mood? Consider yourself not needing a snack, hit the road jack.
And…GO. Love yerself.