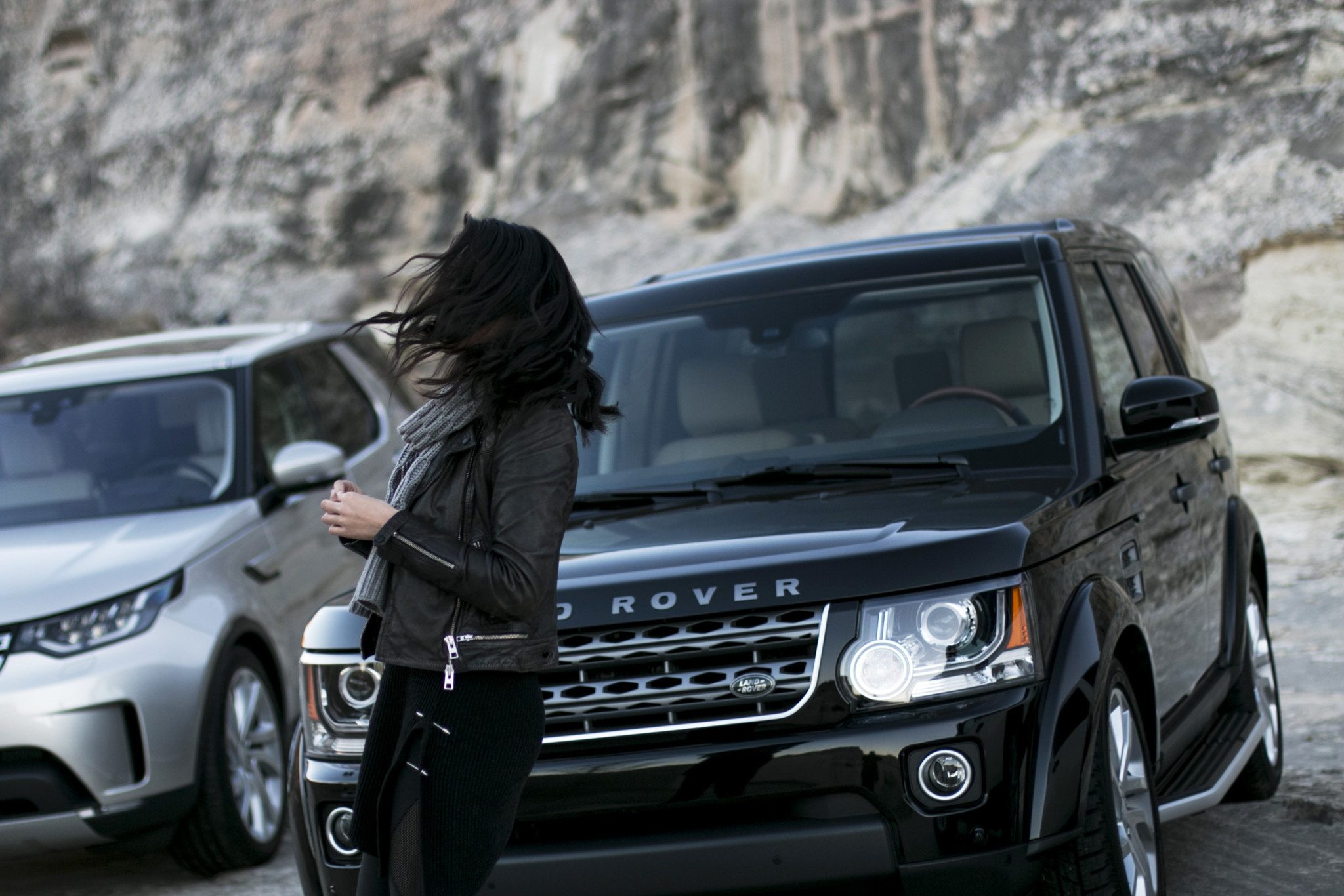 Something about a trip to Los Angeles and Utah, complete with off-roading and in-car experience sounded like a full-fledged adventure. No doubt about it – Landrover (Canada and global) knows how to put on an event.
A group of automotive journalists and I (I…suppose I'd be under the "other" / "lifestyle" category) headed to the West Coast while it was still chilly in Toronto, to experience the launch of the Landrover Discovery model. What was a packed four day itinerary, ended up being a lifetime memory. Maybe it took me until now to digest out outlandishly incredible those days were, enough for me to document appropriately.
And a disclaimer – before you berate me about how non-technical this post is, you can shift your mindset to realize that I'm just a girl that happens to like cars, and has worked on the lifestyle marketing side of the industry. That doesn't mean I can't relish in a unique experience!
Read on for all the elevated, luxurious details:

The Setting
As a first timer to Utah, it was hard not to be awe-struck with the sweeping landscapes, unbelievable elevations, rock formations, and endless roads.
The Vehicle
The All-New Discovery from Landrover is a beautiful ride. Finished with leather interiors that could rival a handbag, we rode in a variety of vehicles with white leather perforated finishes and all the right storage compartments.
The vehicle is versatile – there are many ways to configure the seating for transporting cargo or people, and it urges onto a road trip. We never found ourselves lost either, as each check point was artfully plotted into the GPS, and voice commands chimed out every twist and turn.

The Challenges
Being that I've been on several auto trips prior, I did find that this particular excursion was different. The bulk of the journalists and guests had deep automotive backgrounds, so offroading, rock climbing, and driving in sand was somewhat of a walk in the park. No one wants to be that person that couldn't keep up.
With two hands on the steering wheel in a high-school-style fashion, I had my first go at driving by adhering to every last road sign and speed limit that would have me. Probably not the way to go when we got off-road.
Our first stop was driving through more compact sand, in a course that had been well travelled in the week before us. We shimmied the car through enclosed courses, saying hello to the Landrover international and overseas team on the way.
When it came time to the rock climb, my shifty self turned a knob, and let go of the brakes while dabbing away at the gas pedal with my tentative food. Thankfully, a handful of instructors were on hand to holler out instructions on where to turn the steering and when. Oh, and my Scottish driving partner was a big help too (for animation's sake).
Lastly, we deflated the tires and tested the Discovery on sand dunes. Sharp declines and steady inclines make for perfect settings to get your car stuck. And guess what – when you get stuck, you have to start again. We're talking about reversing the car until you have a bit of leverage, to repeat the process. Talk about a test of patience.



The Unexpected Opulence
Travel from Los Angeles to St. George, Utah, had us board a private flight chartered by Landrover. Emblazoned with the #DISCOVERY logo across its sides, the luxurious experience was one to be overdocumented. When we landed, a fleet of all colors and varities of the Discovery welcomed us. It was a photographer's feeding frenzy.
The Amangari Resort has been somewhat of an urban legend to me. Tucked away in the inconspicuous desert of Utah, we drove off road through the sands to the back entrance of the compound. Known for its secluded nature and its celebrity enthusiasts, we were welcomed with a display of Landrover over the years, parked above ground, on display. Arriving at sunset, the entrance was heated with open flames and surrounded by helpful staff.
Each of us were treated to surreal suites, complete with art in the bathroom (ahem, the kind that require a pedestal), our own ethanol fire places, and the most comfortable beds that one would pile onto in the 4 day timespan. The evening opened with a dramatic reveal and fireside chat with a Firenze Red Discovery.
And with that, we were whisked away to our last off roading experience and back to airport, left to wonder whether or not this was a distant dream or a treasured memory. Thank you Landrover Canada for having me – until next time. 🚗🚗🚗