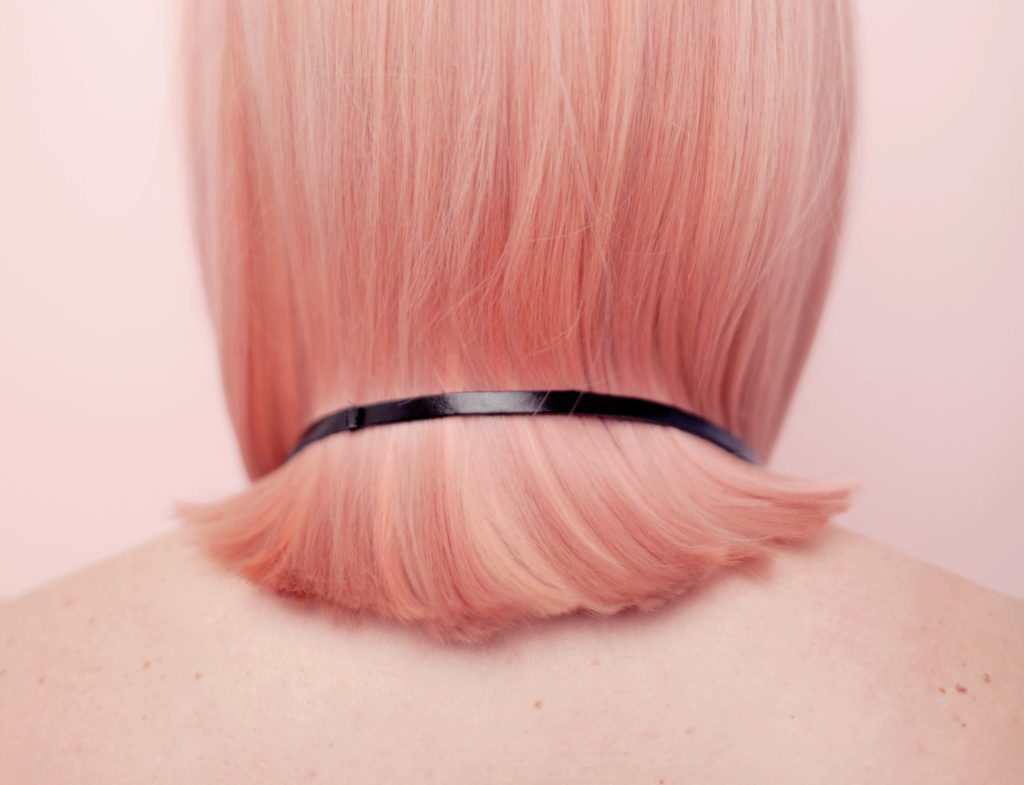 I know exactly how my lob happened. It was the Golden Globes, in January 2015. We weren't sick of "Shake It Off" yet. Boyhood was everyone's favourite movie of the year. Uber and Snapchat were just becoming staples to the masses. Kim Kardashian had broken the internet with her butt. Oh, and the lob was taking the world by the storm.
Everyone was lobbed at the Golden Globes. Rosamund Pike, nominated for Gone Girl, had a lob. Ruth Wilson, who won for The Affair, had a lob. Emma Stone. January Jones. And Jenna Dewan Tatum was lobbed too, in a butter-yellow strapless Grecian gown that showed off her shoulders, textured waves grazing them just so. Damn it, Jenna. Why did you have to wear that yellow dress?
After seeing her cameo on the red carpet, I immediately saved a slew of pictures on my phone and booked an appointment. I was convinced. I was going to join the lobs, at the time a small but impressive army of doll-faced it-girls, aesthetic ranging from Leigh Lezark's New York grunge to Nicole Richie's Californian cool. They were women who didn't bother with extensions or curling irons. They rejected the male gaze-y shackles of long hair. They preferred imperfection and practicality. There was something enticingly defiant in the casualness of the lob, the impossibility of defining its length (is it long or short?) and therefore its flexibility. It promises noncommittal androgyny and modern femininity in one swift encounter with a pair of scissors. Hell, Mulan did it with a sword.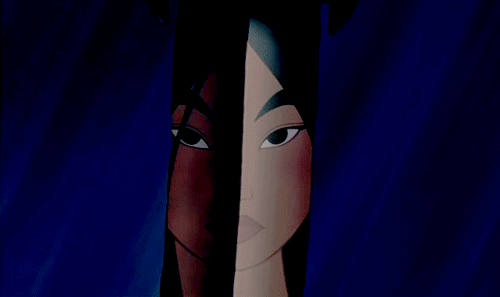 Mulan's sword-edged lob. .gif from Popsugar.
That was nearly two years ago. Since then, the lob has expanded beyond its Pinterest confines and onto the heads of almost every woman I know. What's more, it happened quickly: Bustle couldn't even wait past April to compile a best lobs of the year post. With its proliferation came diversification: the beachy ombré lob, the edgy platinum razor-straight lob, the cute c-curl lob. #lob now umbrellas more than 50,000 posts on Instagram. Your mother either has a lob, or thinks it's "such a sensible option for girls your age." We are drunk on lob.
And I am hungover. 
The lob was never just "a lob." The lob is a feeling: restlessness and boredom with your less secure self, who needed the curtain of hair. The lob is a transition 'do, one that signifies change but not too much change. The lob is perfect to jump-start some semblance of the new you, buying you enough time and incentive before you've really figured out who she is. The lob will work for now.
Two years in, everything I loved about the lob—its versatility, its not-quite-anything quality—now chafes. Although its popularity grew, it still doesn't feel classic, because it isn't: Lobs have been around since the 30s, when long hair was perceived as too unruly to wear down. It could be because of the way it was introduced. Via Instagram and Pinterest, the algorithms of those platforms kept feeding us the same sources of inspiration, and we kept mirroring our results back into the void. We tag them with #NewHairNewMe or #ShortHairDontCare. With the lob, we're all not just buying into a look. We're buying into a feeling, that same feeling of halfhearted but well-intended reinvention. 
With the lob, we're all not just buying into a look. We're buying into a feeling, that same feeling of halfhearted but well-intended reinvention.
I cut my hair more often than I ever had in the past two years. Bored, I opted for something shorter, just above my jawline—it required me to spend 20 minutes on it each morning. I got an undercut. I went dark and light and back again. I got bangs, twice. My determination to commit to something that wasn't the long and wavy of my early twenties weighed just as heavily as my impatience.
As a product, the lob was branded perfectly. But when your brand hinges the lukewarm and the in-between, it won't be a product you can enjoy for long. With a lob, I never felt like myself. That was a intriguing enough reason to get the chop in the first place, but it isn't one that can last.