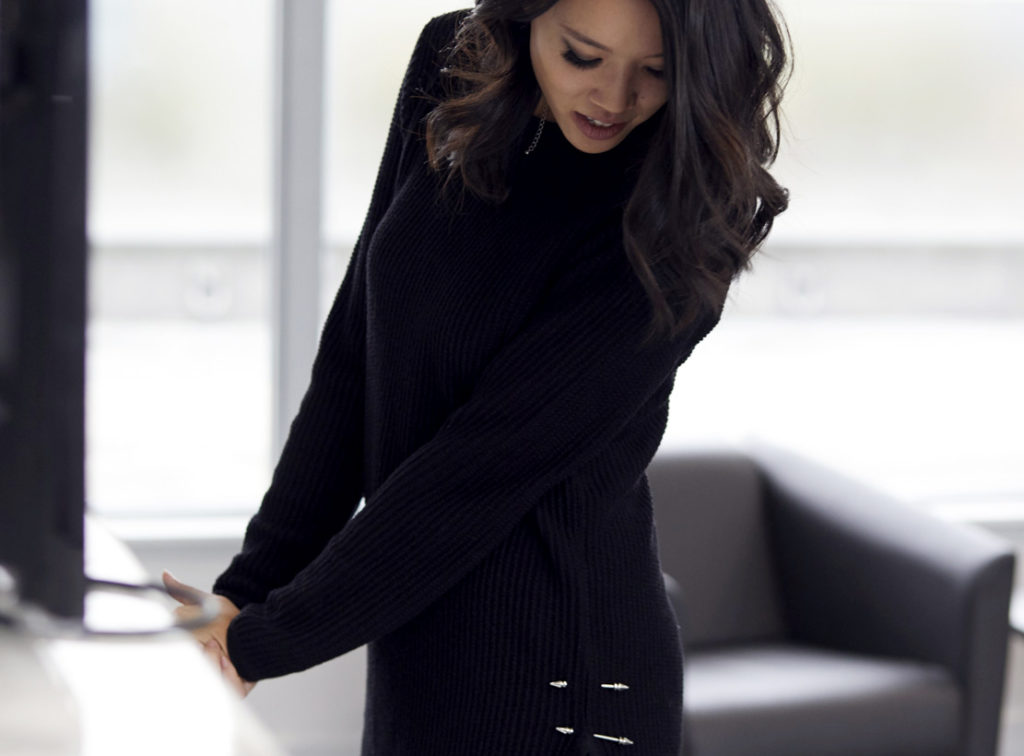 Photos by Darius Bashar @dariusbashar
I love Black Friday, so online shopping is a godsend for women like me. I get to bookmark the items I want, so I don't waste time browsing during peak traffic hours. I get to compare prices and prints at my leisure — in bed on the night before, on the couch while the turkey's cooking, or at the table waiting to be served. (A tip. When Dad grumbles about being on your phone, let him know it's a matter of economic opportunity.)
That's holiday season for you. It's a lot of comfortable lounging around at home and joking around with loved ones. But once you're past a certain age, all-day pyjama wearing is no longer endearing. Though putting the same kind of effort into your wardrobe as you would normally feels, frankly, extra. Thankfully, Titika's having a timely Black Friday promo. Starting on the 24th to the 26th, everything will be 25% off, with sales items to be 50% off on the 27th and 28th.
Like work or play, home is a feeling you wear. It applies beyond the living room and into your family's neighbourhood grocery store, the pub everyone from high school went to, or the dog park. The wild accessories and heels you'd wear on a regular basis back in the city won't feel right, but that doesn't mean you have go for options in your old closet.
If the idea of a buttoned waistband at home feels alien to you, relax. You might not even have to wear pants at all with an oversized sweater dress — a woman's best defence against her decision to get second helpings. Or, if you're feeling classy – throw on a pair of leather-like leggings (we're digging the Cole leggings from Titika) Don't let packing workout clothes be just an example of wishful thinking, though. Wear them. And go for that morning run on Sunday morning.