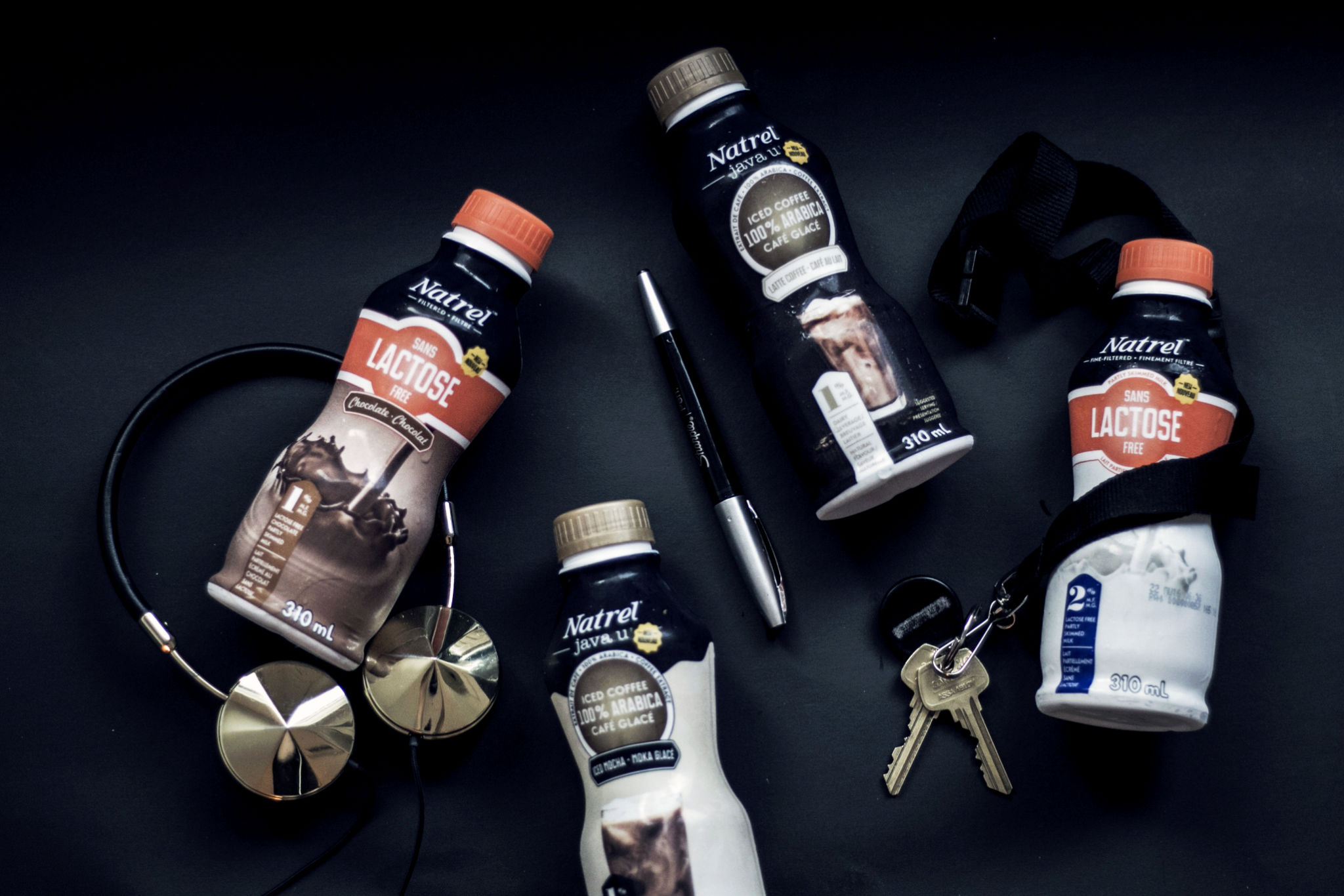 Portability of your meals / nutrition is key when you want to get out the door early for work / school / life. As fall looms (I know, I know), I'm reminiscent of the times that I used to be in school, searching for a healthy alternative to fatty breakfast sandwiches, buttery pastries, or sugary juice drinks, with the punch of a coffee.
Natrel recently launched an updated, more sophisticated line up of On The Go beverages. This selection includes Iced coffees On The Go and lactose-free milks . From Iced Mocha (with 100% Arabica coffee extract), these are a grown up way to get an abundance of flavor and benefits.


Taste
Chocolate milk has always been one of those beverages that has a lot of nostalgic value for me. Being a kid from a (3) milk bag family (yes, Canadian), we always had trouble keeping milk stocked in the house (my brother and I were such dairy fiends). These drinks are fun to grab and go…and I can only imagine the delicious smoothies or other beverages it can take part in.
Now in the more *ahem* sophisticated years of my life, I still like to feed my nostalgic thirst for milk, yet have options for friends / guests that are lactose intols (I shorted it to make it seem endearing). The Iced coffees are a welcome start to my day, without thinking twice about its taste, consistency, and convenience.
Storage
Instead of taking up valuable real estate in your condo-sized fridge (I'm just speaking from personal experience really), you're able to store the iced coffee On The Go varieties at room temperature without refrigerating (before you open it that is) up to 120 days because of the packaging. First in, first out anyone? The milks – not so much, but I tend to put everything into the fridge regardless because I go through them awful quick 😉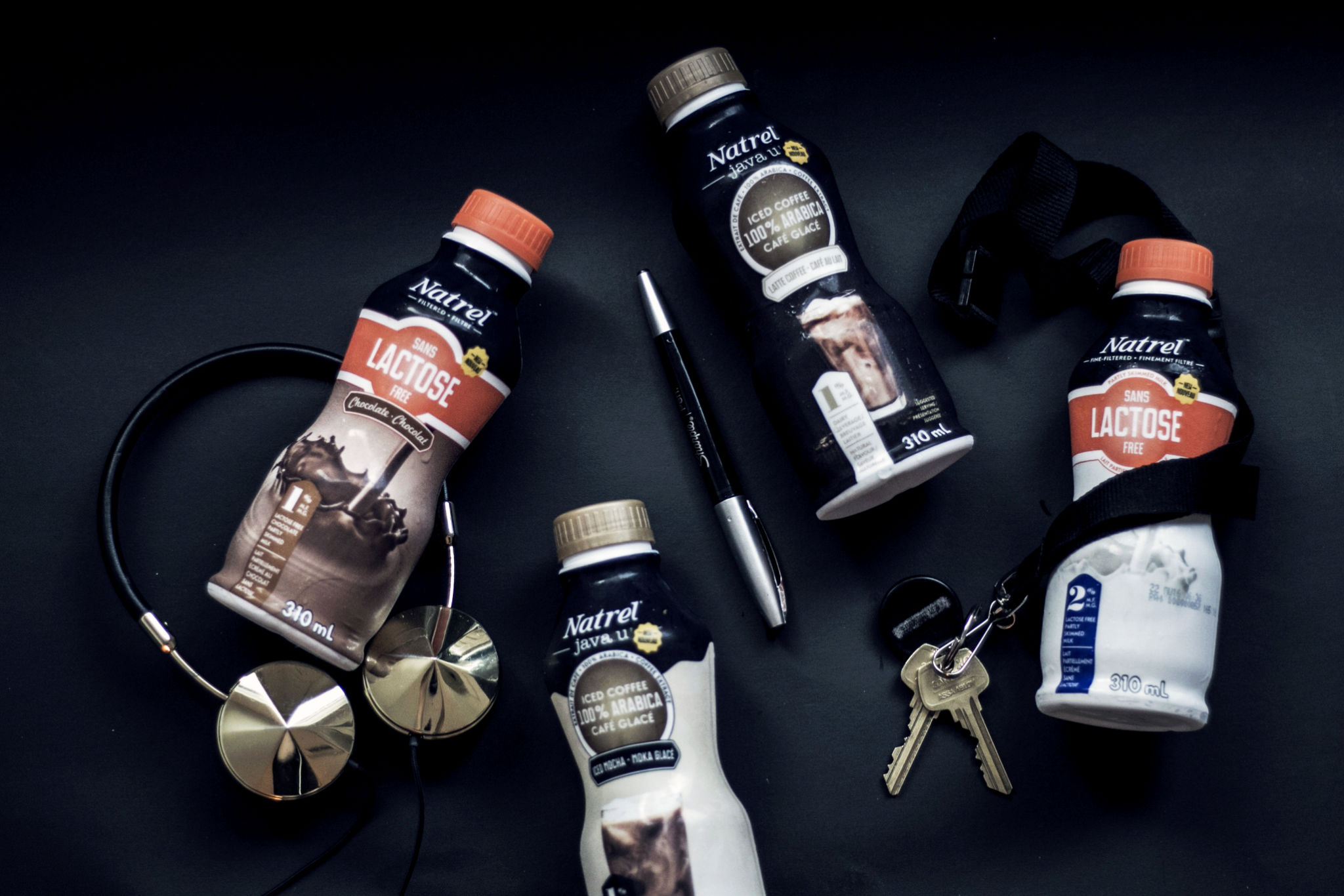 They're Everywhere (Like You)
Find them anywhere you love stopping in for a snack – convenience stores, grocers, and other mass merchants. Wherever you go, they aren't that far 😉 Pick from five flavors for whatever you feel for the day.
The cherry on top is that there are options – Lactose Free 1% and 2% milk and choco-milk. Oh, yes yes yes. Come to me.
This post is sponsored by Natrel On The Go Products – thanks for your support of ROGUESTORIES.com!