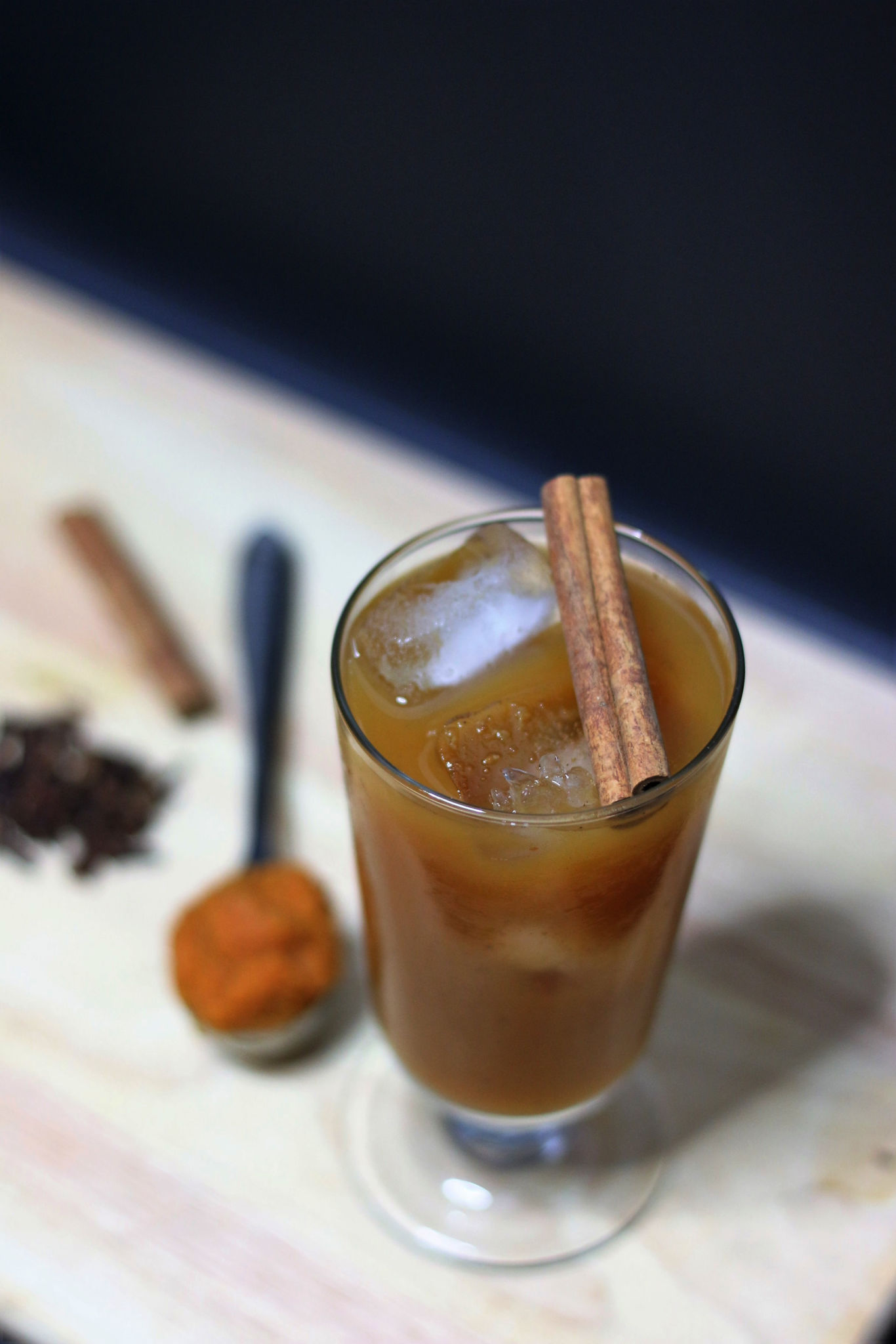 Before we start making jokes about all things pumpkin flavoured, let's take a moment to acknowledge that this charming plump fruit was delicious before the three letters (PSL) made it the mockery of the coffee world. While I can't promise that you won't be seen as "basic" (who really cares?) for enjoying this cocktail, I can promise that you will absolutely love it. Meet the Not So Nice Pumpkin Spice.
For this week's cocktail, we're blending some of my favourite flavours – the nice creamy-mushy-delicious goodness of real pumpkin puree, the punchy kick of cinnamon & cloves, and the not-so-nice alcoholic, sweet & smokey profile of bourbon. This little concoction is like a boozy stroll through the pumpkin patch, without the cold October weather. Read on to make your own.
INGREDIENTS:
2 oz Bourbon (We used Maker's Mark)
1 tbs of Pumpkin Puree (the canned stuff is fine)
0.5 oz Triple Sec
0.5 oz honey
1/4 tsp cinnamon
1/8 tsp of ground cloves
Ice
---
METHOD: 
In a shaker combine Pumpkin Puree, Bourbon, and Triple Sec. Muddle mixture until the pumpkin puree is well blended. Combine rest of incredients and shake vigorously with ice. Single straing and slow-pour mixture into a tall glass fill with ice. Garnish with cinnamon stick.
Make often and enjoy!