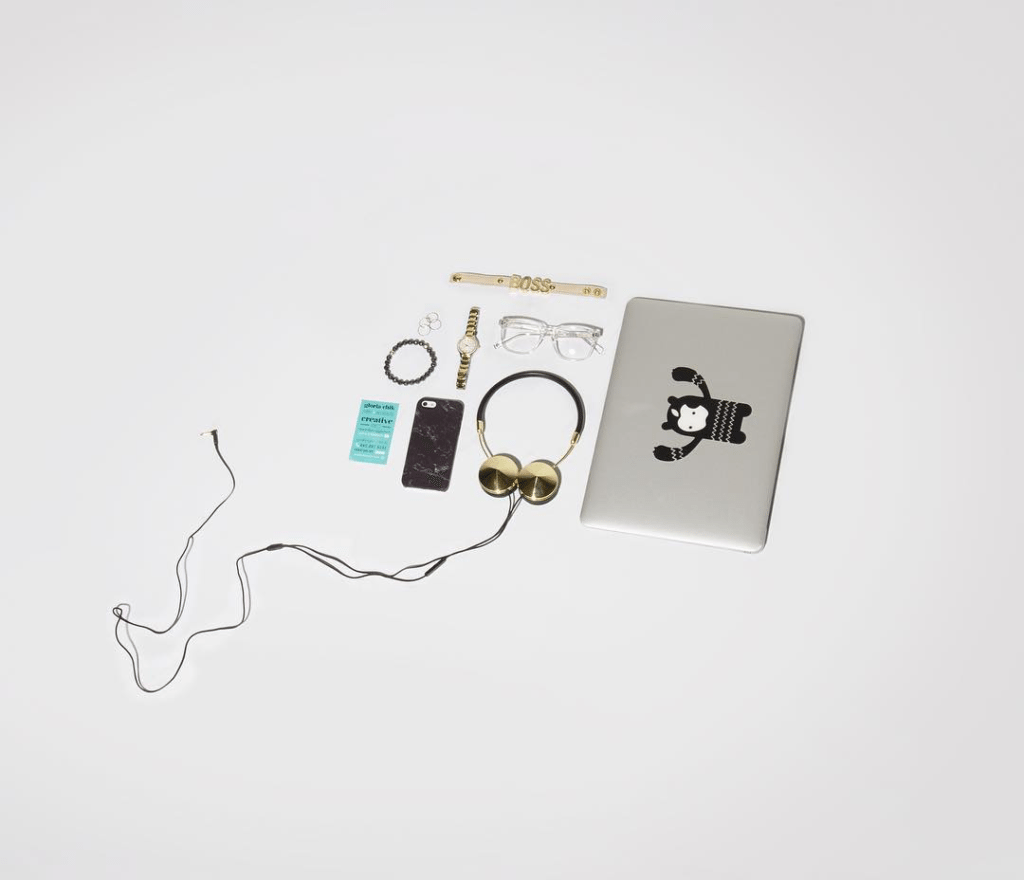 Podcasts are the ultimate best-of-both-worlds option when it comes to killing time during air travel. Because of our temporary unavailability to the world, we flip-flop between productivity (no distractions!) and indulgence (all the excuses!). Our carry-ons reflect our inner Jekyll and Hyde: seen in our dutifully packed laptops next to the Ambien, or the Hudson News haul that includes both Malcolm Gladwell's latest and People magazine. We want to be good, but 10,000 feet in the air, it's so easy to be bad.
Enter the podcast. A proven infotainment and self-care resource, the medium's praises have been sung to Alaska and back. In lieu of recognized greats like This American Life or 99% Invisible, we've got some out-of-the-box recommendations that inform us, calm us, and make us laugh. 
Ever wonder why yoghurt seems to be so heavily marketed towards women? Or what happened in history to incite the gender pay gap? Get informed with the Stuff Mom Never Told You podcast. Journalist co-hosts Cristen Conger and Caroline Ervin explore womanhood through politics, culture, the job economy, and more. Educational without being preachy, SMNTY is a resource to learn about not just the evolution of women—but society as a whole.
Start with: "Oprah Wasn't Built in a Day"
Planet Money should be a listening staple for anyone who's ever wanted to learn more about the economy but has a hard time with theoretical abstracts. The twice-weekly podcast breaks down how money operates through both current events (the potential consequences of Trump's platform) and smaller but still important matters (gym memberships, and why they are so damn expensive). Planet Money is both digestible and journalistically rigorous—just what you need to inspire your next move as an entrepreneur, or a good conversation over after-work drinks.
Start with: "Why is the Milk In the Back of the Store?"
From the mechanics of the Harambe meme to ISIS recruitment, hosts Alex Goldman and PJ Vogt take their listeners down the many rabbit holes that make up the galaxy that is the world wide web.  Much like your news feed, some stories will enrage you—while others will replenish your faith in humanity. The beauty of the internet may lie in doing or becoming whatever you want, but at the end of the day, it is the medium that will unite us all. For you tech mavens who struggle to articulate why the world wide web inspires you so, look no further than this podcast. 
Start with: "Boy In Photo"
Still Processing is hosted by technology writer Jenna Wortham and culture writer Wesley Morris, who come together each week to talk about current events from their respective beats—which are increasingly converging in this day and age. Featuring interviews with culture icons like RuPaul, the podcast dissect the headlines from a place of both empathy and humour. We may be living in uncertain times, but Still Processing will reassure you like an impromptu Skype session with a long-distance friend (who just happens to work at the Times).
Start with: "Maintaining Higher Ground"