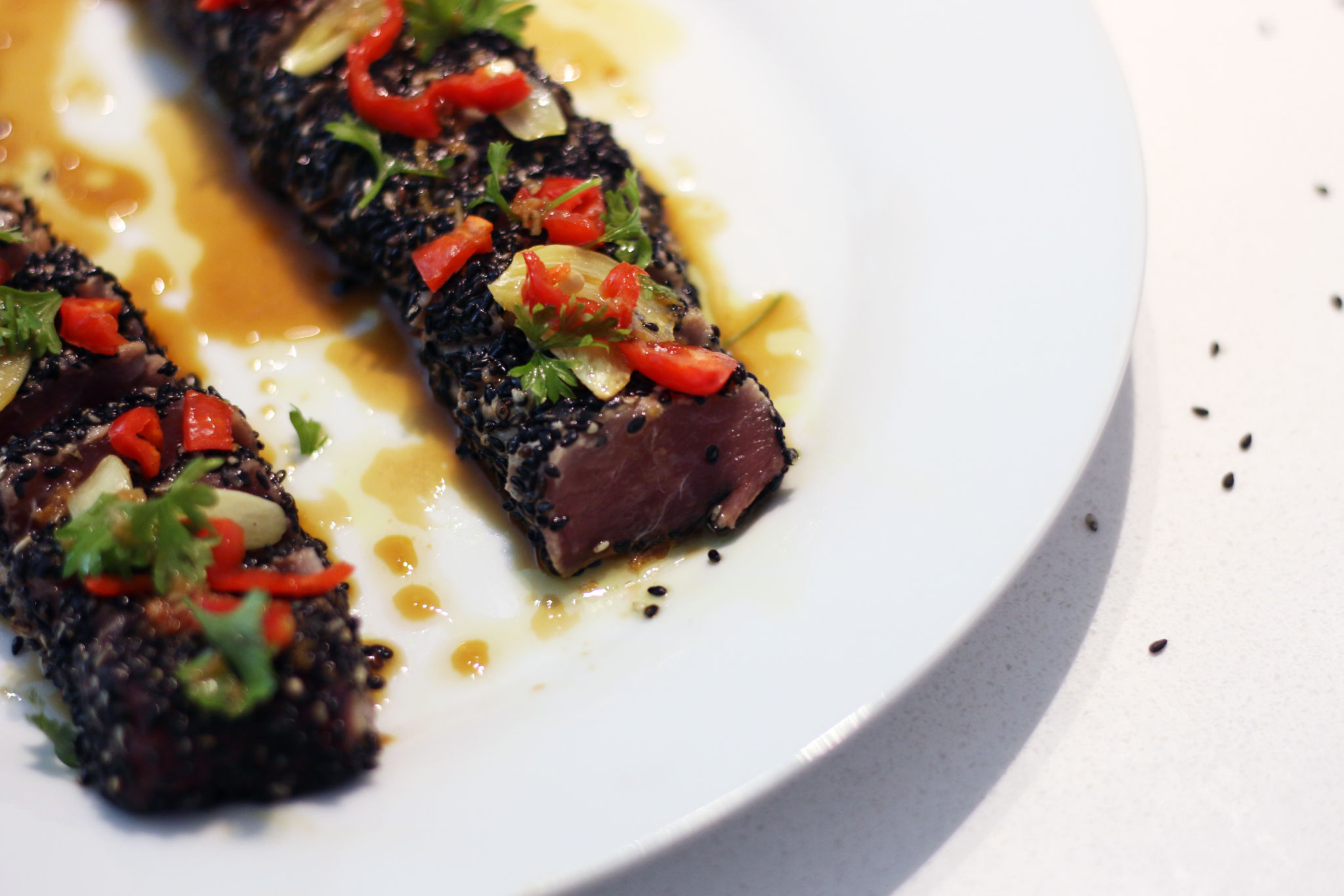 Ahi Tuna Steaks are always a good idea. It's a proven fact. These delectable, sesame encrusted steaks are easy to make, but just need a little TLC and commitment to findfresh, high quality ingredients. If you're from North America like us, you'll find these guys tend to be pretty pricey, but worth it.
DRESSING:
Splash of Sesame Oil
1 tbsp – Soy Sauce
1/2 freshly squeezed lemon
1/2 tsp of freshly grated ginger
INGREDIENTS:
250 g – Fresh Tuna
5 cloves of Garlic thinly liced
Hot Peppers to your liking (jalapeno, red bonnet etc..)
Olive Oil ( to heat the pan)
1/2 cup of Black Sesame Seeds
Fresh Parsley (or Cilantro)
INSTRUCTIONS:
Fry up the garlic in the olive oil for a minute, to get the aromas really going. Fork out the garlic and set them aside. Voila, you've got garlic chips!
Roll the Ahi Tuna in black sesame seeds so that all sides are covered
Sear each side of tuna in your pan for 15 seconds each – you'll want it delicious and raw inside
Let the steak rest for a minute on a plate. Grab a sharp knife and thinly slice the tuna into bite-size pieces.
Drizzle with dressing.
Top with finely sliced hot peppers, parsley, fried garlic, and enjoy!