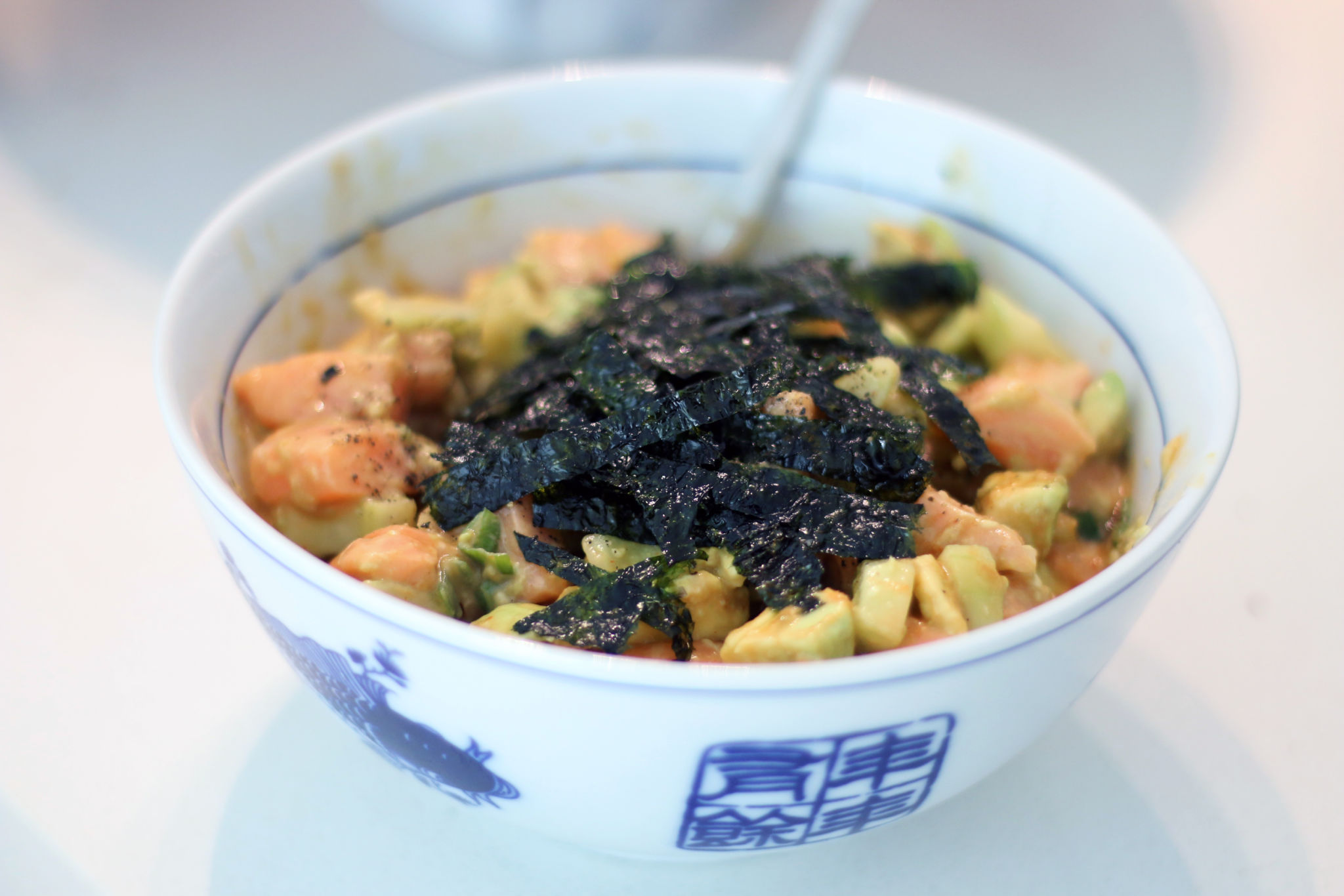 Salmon Tartare. A compilation of healthy, fresh and bomb-tastic ingredients to whip up a quick dinner bowl. Jam packed with Asian-infused flavors, this will quickly become a staple in your recipe book.
Ingredients
1 8 oz Salmon filet
1 peeled and de-seeded cucumber
1 tbsp. of diced chives
1 tbsp. of minced shallot (or red onion if you don't want to buy a whole bag of shallots)
1 tsp minced jalapeno (optional)
3/4 tsp of peeled and minced organic ginger
1 Avocado pitted and cubed
2 cups of cooked quinoa
1 Package of Nori
Sauce
2 tbsp. olive oil
1 tbsp. of soy sauce
1/2 tbsp. of honey or maple syrup
1/2 tsp. of minced garlic
Juice from half of a freshly squeezed lemon
Instructions
Freeze salmon for about 20 minutes in a freezer. This makes it easier to cut the salmon into cubes.
While salmon is freezing, whisk together the 5 ingredients to make the sauce. Set it aside.
Remove the salmon from the freezer and cut it into cubes. Place it into a bowl and add in the remaining 6 ingredients.
Pour sauce over the mixture and gently toss.
To serve: Place the cooked quinoa in bowls and top with the Salmon Tartare. Right before serving, gently crush a few sheets of nori on top!
ENJOY!