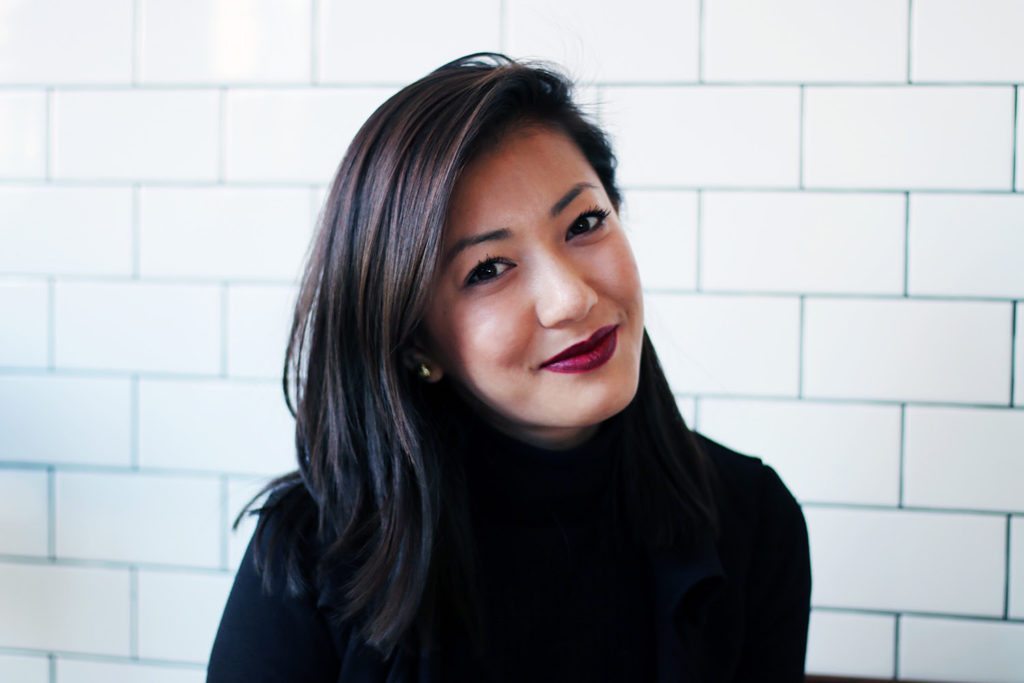 At first glance Lisa Ho is a woman with a penchant for refined, original design. She's created the aesthetic of renowned Toronto hotspots, like The Addison's Residence and EFS. A charmingly brilliant creative, contained in a generous and sweet persona – Lisa has it figured out (even if she won't let you onto the fact that she does).
We spent two hours in an unassuming coffee shop to uncover all things entrepreneurial, life, and contemplating how to create fullness in your own personal endeavors. Read on for Lisa's #ROGUESTORIES.
Every entrepreneur has a narrative of how they got started, and how they decided to take the plunge. Having spent over a decade at a prestigious design firm, from intern to project leader, Lisa came to a decision point of how to create balance in her life, while still practicing what she loves.
Recruited early during school, the designer's determination spoke volumes as she's worked on high-end global projects in London – UK, Miami, Hong Kong, Seoul-Korea, Chicago, New York, and Hawaii.
Q: What pushed you to make the jump into entrepreneurship?
It was so hard to leave something so incredible, to take a leap of faith (which by the way, was the hardest thing I've had to do). I found myself challenged with creating a balanced life and moving towards a vision that I set out for myself. My passions were focused solely on design and the company, and I want to allow myself to test and learn so much more.
Q: How did you cope with the change after the jump?
I think being driven, and having a love for something always continues.
I was working on small projects while working for the firm and I feel I've always have the hunger to do and experience more. It's one of the more challenging traits to have. My first few projects kept me busy though, putting together The Addison's (a fun, little retro feeling hangout) and Omaw Restaurant (and Backspace) on Ossington.
Q: What types of projects are you working on currently?
I'm currently focusing on commercial projects. I'm ramping up to work on larger scaled, longer term projects, but it's the smaller projects that require a truly creative mind. You can have a lot fun on more budget-conscious projects. I'm also in the process of building a culture with my business – finding the right fit of designers and architects to help us ramp up and can grow with the company.
"You go through waves of expectations, figuring out what you want to achieve and what will make you feel happy."
Q: What are some of the personal / emotional challenges of being a female entrepreneur?
You go through waves of expectations, figuring out what you want to achieve and what will make you feel happy. You really have to manage how you spend your time – the hours are long, but organized differently. But it's great because I make eating properly and working out such a priority – Barre Classes, Yoga, Running, etc. It's so easy to get into a routine of not doing things that make you feel good.
Q: How do you eat healthier / what are some meals that you prepare to stay healthy in a hectic lifestyle?
I munch on all kinds of things vs. just eating big meals. More natural groceries, snacking on healthier treats, and making simple things like salads (while fitting in a few cupcakes here and there). You have to consciously go to the grocery store. I hang out at Loblaw's or the farmer's market in search for more things that are wholesome, non-processed.
"There are two parts of comparison…one being what you used to have, and what others have."
Q: How do you deal with common sources of unhappiness when you're an entrepreneur? One of the big ones is comparison, for example.
There are two parts of comparison…one being what you used to have, and what others have. You realize quickly that two completely different people can do the same thing, but find different results.
Discipline is a challenge – you want to go out all the time when you don't have structure. You get used to a routine, and you forget that it has to change sometimes. Projects don't always come consistently, so you plan for the lulls and the floods.
I have so many goals for what things can and will be…and that comes with not feeling completely content with where things are. You have a level of expectations for yourself to do similar work on your own vs. being at a company. It's a matter of working for a company that's existed for over 35 years, vs. on your own for 7 months.
A great thing about it is that I know for sure my life is a little fuller. A little more full in other areas than just directly professional. But this is how it should be.
I really try to stand my grounds and. Half of it is psychological, to bring value and conviction to my clients.
"I feel like this is the time."
---
LEARN MORE ABOUT LISA: Website // Facebook // Instagram // Pinterest