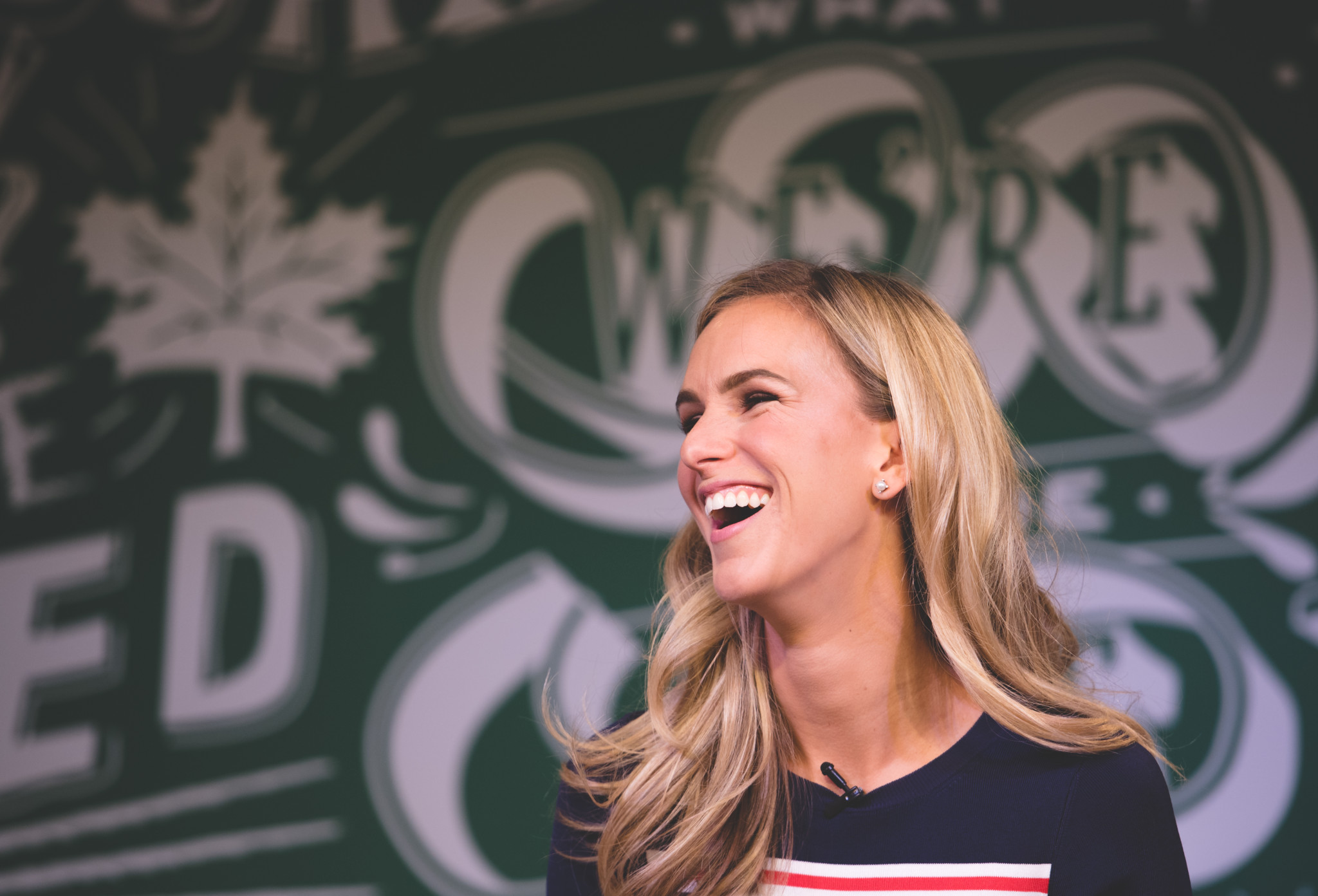 It's a new series!
We're profiling all walks of life in all types of travel on #ROGUESTORIES.com, starting with Brodie Lawson of the CFL. Read to peep into the lives of modern travelers:
Who are you, and how do you travel? 
I'm Brodie Lawson, the host of the Canadian Football League! I have the opportunity to travel across Canada for my role with the CFL. In the last year my job has taken me to BC, Alberta, Manitoba, Saskatchewan, Quebec, various parts of Ontario and Newfoundland. It has also taken me to Ukraine and Marseille to visit our Canadian troops, Utah to meet up with Alessia Cara and LA. It's usually last minute travel, with extremely full days where I'm on camera for the majority of the time. As you can imagine packing for these trips….tricky.
If you could pack just (5) things, what would they be? 
Cute sneakers, Comfy jeans, Large sunglasses, Cozy jacket and a Vlog camera
What's your packing process look like? 
I try to pack by outfit and bring stuff in similar colour groups so it all works together. I go through the events I have and go outfit by outfit, pull stuff from my closet and lay them out on the bed to see how everything works. Shoes, jackets, and sweaters (items that take up space) have to work with multiple outfits. I am almost an exclusively a carry-on gal so I try and pick a few statement pieces so that even though I'm not packing a ton, the outfits look pulled together.
Your dream destination of the moment is ____?
Ireland
What's your fondest travel memory of the last year? 
This August I had the chance to go to Regina to visit the Roughriders brand new Mosaic Stadium. It's a GORGEOUS and enormous state of the art facility. Football rules in Saskatchewan so I knew how much this new facility meant to Rider fans and the organization and because I had been at the final game at their old stadium it was a full circle moment. My CFL This Week co-host Max and I tried all the food, toured the stadium and had a chance to see Roughrider fans giddy in their new home. The energy was electric, the weather was perfect and it will stand as one of my favourite football and travel memories ever.

Practical: Pack your purse/backpack the night before your flight. Put all the things you need for the airport in an easy pouch – headphones, passport, phone, phone charger, ticket, snack, pen, so they are easy to grab mid flight or while you're fumbling for stuff in the airport. Over simple, yes. Extremely helpful, also yes.
Fun: if you're into shopping and eating like me I've really enjoyed finding new restaurants and shops in the cities I get to visit. On a recent trip to Winnipeg I found my new favourite breakfast spot called Clementines and a boutique called Mad About Style. When I used to have down-time on work trips I would just hangout and watch Netflix and eat at the hotel restaurant. Now I try and google the best spots in the city and try and visit a few during my trip. It makes it way more fun and helps you understand the culture of the city.
---