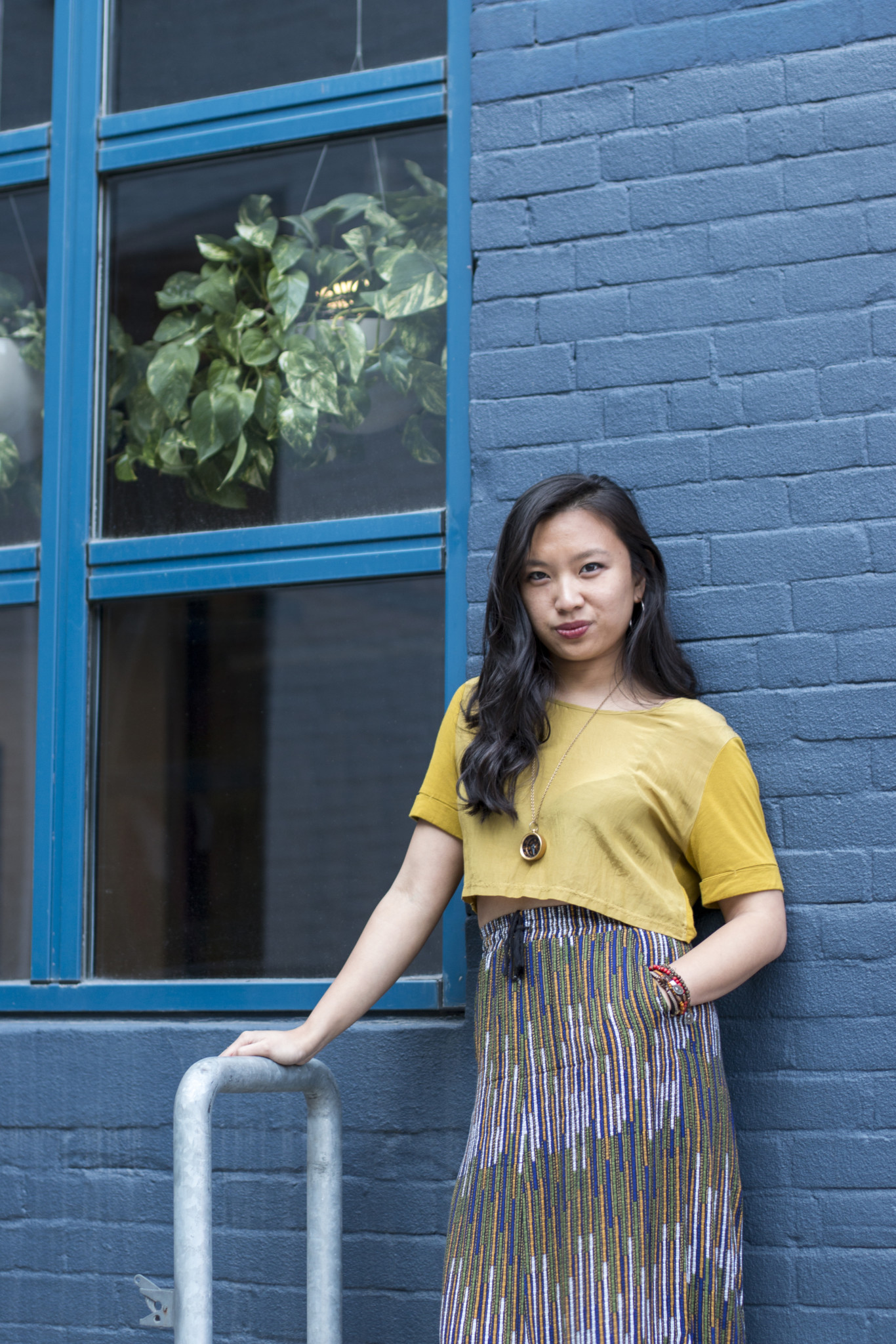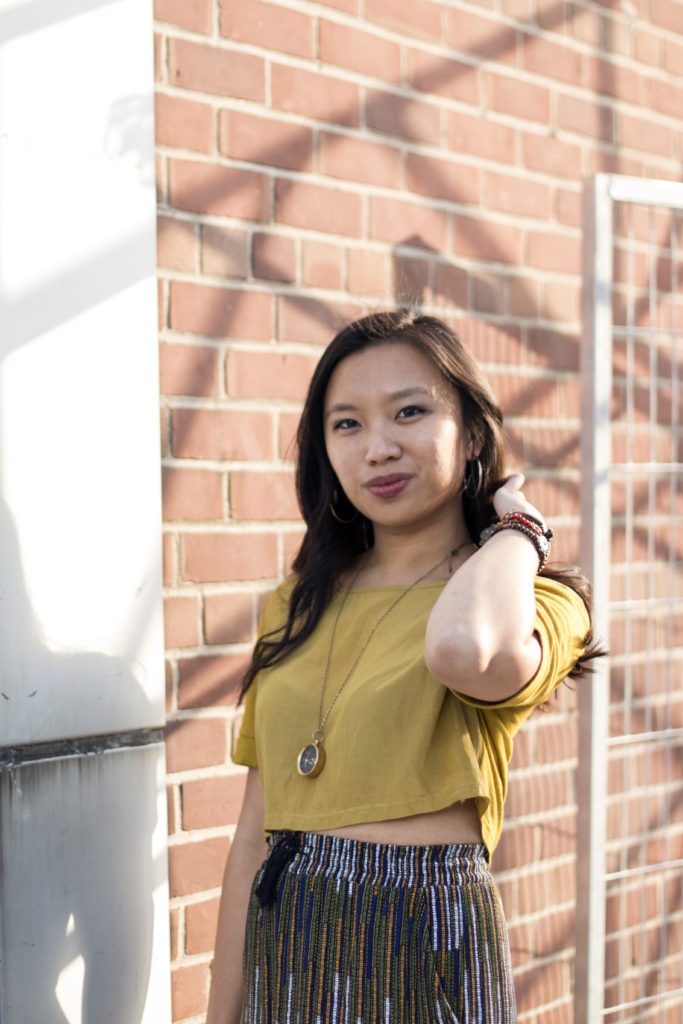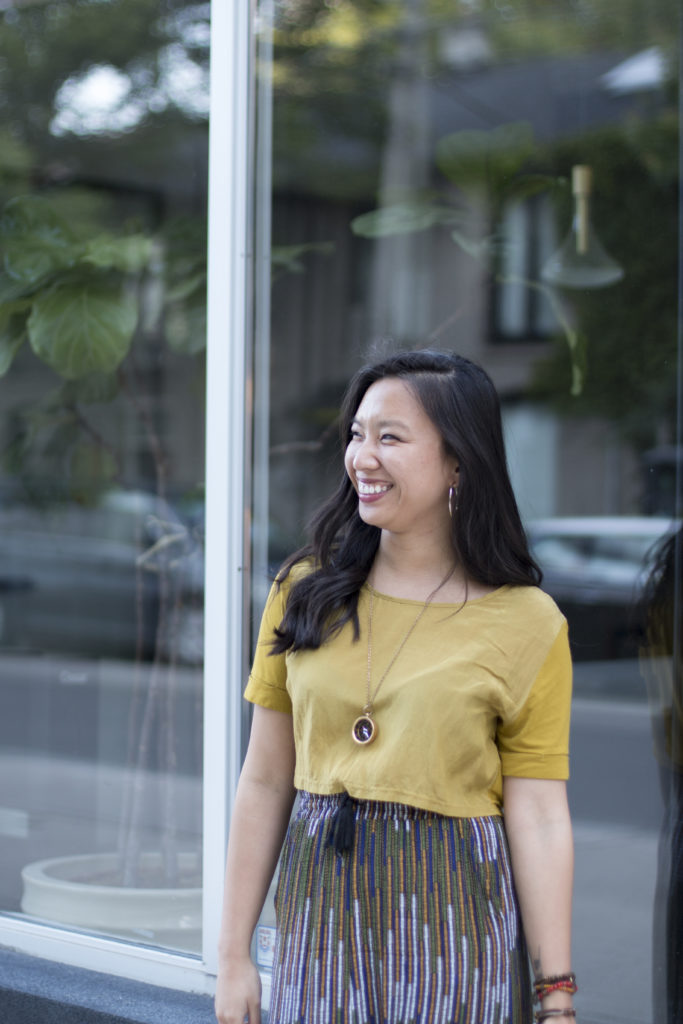 I met Justine years ago in passing, likely through the Twitter world. She's a warm yet edgy soul, with a unique take on the travel industry. Having worked in the space for over six years, Justine navigates her contacts and the world with ease. We caught up just before she took off to Vietnam for three weeks, and talked all things travel, work, and essentials she needs to go out and see the world.
Who are you, and what do you do?
Hi, I'm Justine Abigail! I work in the social impact space as a communications and marketing strategist and I've been fortunate to work with inspiring organizations all across the map in North and Central America, East Africa, and Southeast Asia. I'm currently the Communications & Marketing Director for Operation Groundswell (www.operationgroundswell.com), a non-profit organization that facilitates deeply immersive, educational, and volunteer experiences abroad.
I've also recently launched my Living Hyphen (www.livinghyphen.ca), an intimate magazine that explores the experiences of hyphenated Canadians and examines what it means to be part of a diaspora. We uncover the original travel story that we don't seem to glamorize – migration!
How has travel impacted your life (both positively and the other way)?
I first got a taste of the sweet travel life after my second year of university when I spent a summer in the Czech Republic. I was taking a summer abroad course in European politics where we would spend four days in the classroom and for the rest of the week, we'd hit the road to different cities and countries around Central Europe to continue our learning. For the first time in my life, I saw my textbooks come alive. I wasn't just reading about these places where monumental political agreements were signed, where wars were waged and battles fought, where kings and queens ruled, where inventors and artists and writers lived – I was there seeing it with my eyes and feeling it with my fingertips.
It was also the first time that I felt truly free and independent – taking trains to countries on my own, making friends from all over the world, attempting basic words in different languages just to order a meal or find directions, pushing myself outside of my comfort zone in more ways than I can count. It was utterly intoxicating.
And after that, how do you go back? I still get that same pump of adrenaline each and every time I set off for another trip regardless of where or how far I may be going.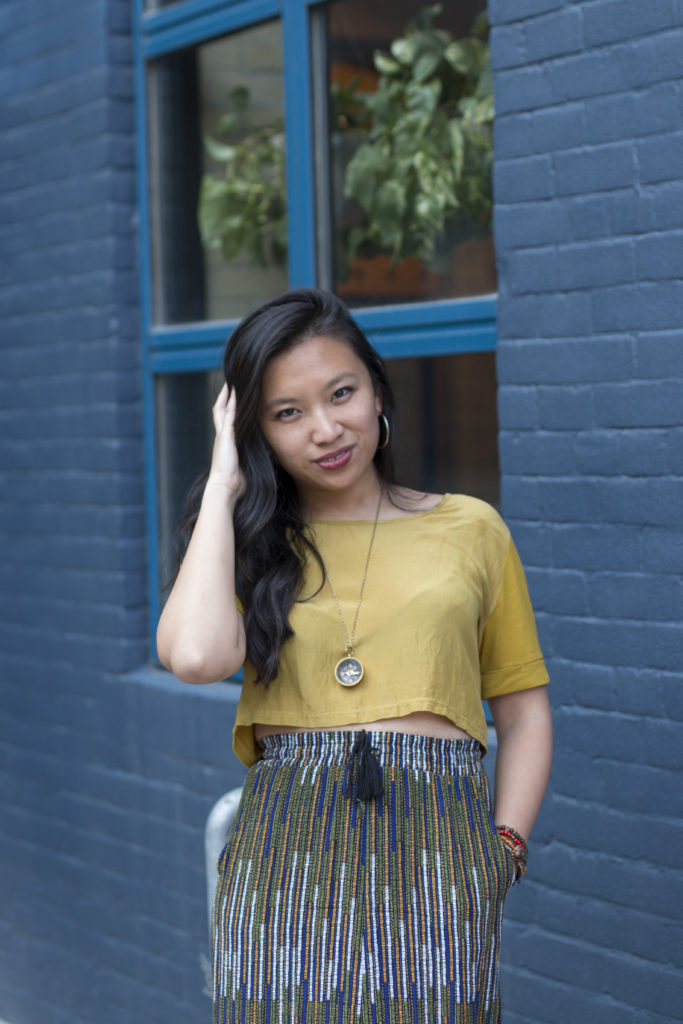 What has been your greatest travel memory?
Hiking up Santa María Volcano in Guatemala – hands down! It's a large active volcano in the western highlands and a small group of friends and I got up at the crack of dawn one morning to hike to the summit. This wasn't my first hike by any means, but it was my first one up an active volcano and it was by far the most challenging one! It took us roughly four hours to climb up and it was a slog for me. It was a steep ascent all the way through and the home stretch was a rocky vertical climb. Santa María really pushed me on a physical and mental level!
But once I finally got to the summit – well, how could I possibly describe the feeling of being above the clouds at 3772 metres high with a 360 degree view of the city of Xela and a sweeping look at a range of volcanos in the Central American Volcanic Arc including Tajumulco, Fuego, Tacaná, Agua, and Acatenango? And how would I begin to tell you about the rumblings of Santiaguito's eruptions below? It was unreal.
There were only four of us friends on the summit of Santa María that afternoon and we spent the next couple of hours sitting amidst the clouds simply taking in the landscape…and taking more than enough photos, of course! It's an experience I'll always cherish not just because of the truly jaw-dropping, awe-inspiring views, but almost equally because of the sweat I put in to get there.
What has it been like to work as a woman in the travel industry?
Deeply enriching and empowering. First of all, there are still a lot of misconceptions and fears around traveling solo as a woman and it gives me a real thrill to subvert those ideas and go against the grain.
At Operation Groundswell, a majority of the people who join us abroad are young women who are looking to experience the wider world, often for the first time. Our programs are made up of small, intimate groups and we design the program to push you outside of your comfort zone while teaching you valuable skills in navigating different cultures, norms, and modes of living, in general. It's amazing to see how their experiences with OG are jumping points to travel on their own and continue exploring the far-reaching corners of our world. I end up being friends with quite a few of our alumni and it's so inspiring to watch them go off on their own adventures – some so daring it makes me jealous!
Outside of our bubble, I've also had the opportunity to connect with other women within the travel industry in various positions – from entrepreneurs to bloggers, from photographers to tour guides – and I've found such a warm and supportive community here. I've been speaking and attending this one particular conference called the Women in Travel Summit (www.witsummit.com), and every year it's like coming home to a reunion of old friends and family. I've cultivated such strong friendships with women all around the world doing incredible things, charting their own way – badass women starting their own businesses, working in international development or education, telling important stories through photography and writing.
I'm a huge believer in "Shine Theory" – in collaborating instead of competing, particularly amongst women. And this community of women travelers is exemplary of that practice. People know you by the company you keep – and I'm proud to keep fierce and brazen women who lift each other up in mine.
One place you have yet to go, and one place you're bound to go to again?
Pretty much every single country in South America is high up on my bucket list. I'm cheating on this answer, I know, but it's the one continent I've yet to touch down on and there's just something about South America that's been pulling me for years. Maybe it's something about our shared Spanish heritage that makes me feel connected to this place I've never been before. Maybe it's the bold spirit of resistance of their people. Or maybe it's just all the incredible photos of Medellin, Cusco, Patagonia, Buenos Aires, the Galapagos, Cartagena (the list goes on…) that I always see on Instagram. Whatever it might be, I simply haven't made it down there yet only because I know I'm going to need more than just two or three weeks to explore all its diverse cultures, landscapes, cuisines, music, and dance!
As for a place I'm bound to revisit – Guatemala's the one. I really want to take my parents someday soon. They both cultivated my love for travel and it'd be really special for me to share my favourite place with them. My dad would love the hikes and we'd have tons of volcanos to choose from! And my mom would love the charm of Antigua's cobblestoned streets, the mystery of Lago Atitlan, and of course, the majestic volcanic views.
What are your (5) packing essentials?
Wet wipes and/or toilet paper (you don't know when this will come in clutch!)
A camera (which is just my phone nowadays)
My journal
A book
Vaseline lip balm