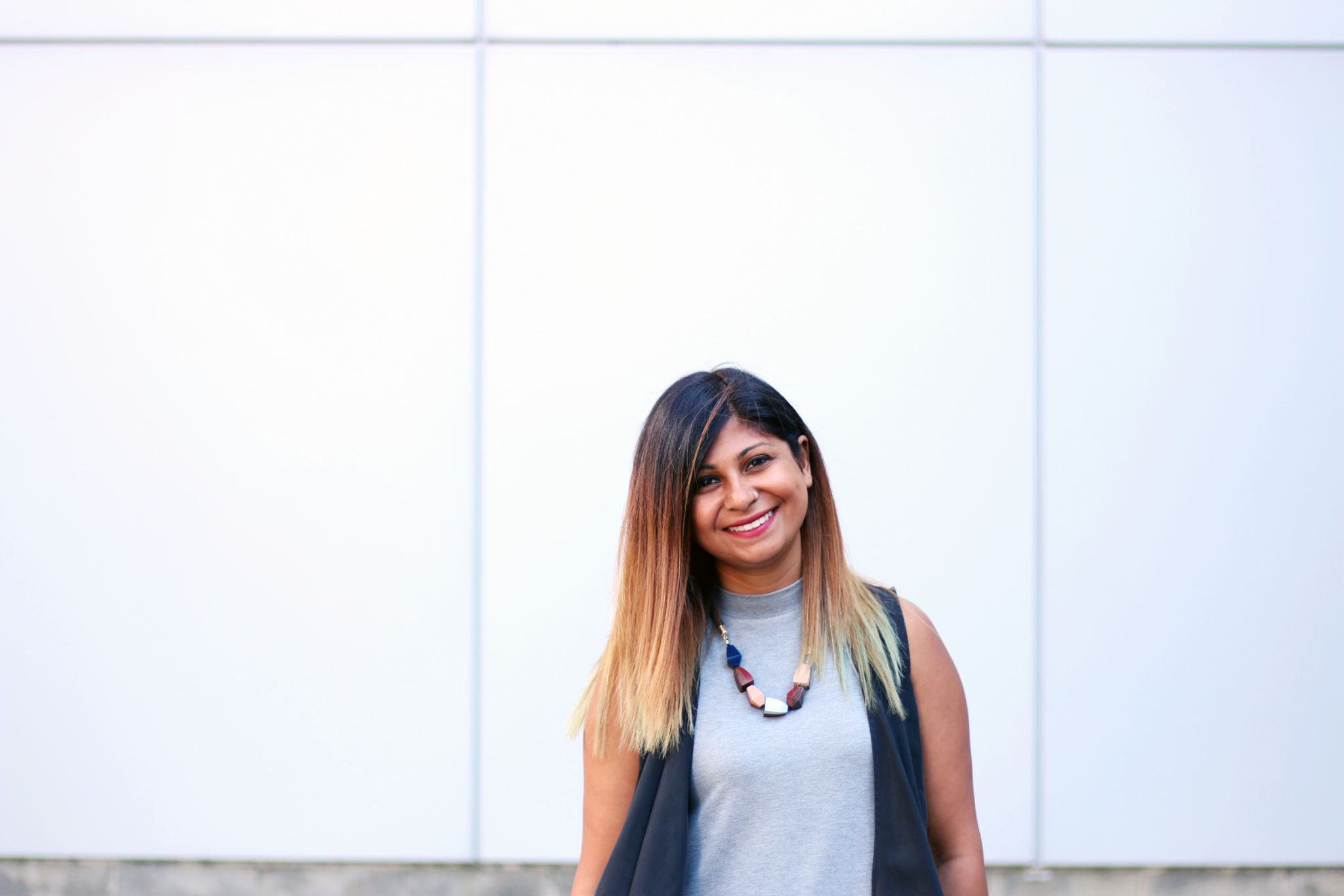 Amira Dhalla is a digital maven. We met many years ago, when she was managing community at a startup, founded by her brother. Since then, I've come to know the remarkably chill, happy-go-lucky lady and her incredible work on the web. Many people might not know the faces behind Mozilla (a non-profit, best known for the FireFox web browser), or what they do with global web initiatives. Here's how this change maker is reconstructing our perspective of the web, as Lead, Women and Web Literacy:
Can you give me a snapshot of how you went from doing marketing / tech to the space you're in now?
I didn't always start in technology, I actually started in the brand world. I was of this misconceived notion growing up that brands were great and the more that people knew where you worked, the better it was. I worked for huge companies, but eventually I started to feel out of control with the impact that I had on the end product. There was a specific time when I went up to my manager at the cusp of when social media got big, and I suggested that we start rallying consumers on the Internet (Facebook, forums). She looked at me like I was crazy and shot down the idea. I left the company soon after.
When I jumped into technology, I felt I could have ideas and suggestions that could come to life. The first opportunity was at a mobile technology company that could put video on mobile. It was so at the cutting edge at the time, that I truly felt like we were able to affect how consumers engaged with tech in their day to day. Even now, I still really believe that we're only at the beginning of what we're doing online, and how the web is being shaped. There's still so much room to be moulded.
Sometimes it feels like everything has been 'done' before. What are the things that push you to still feel like there's a lot of grounds to cover?
I think we're still understanding what's possible as it relates to tech and the Internet. We only came to the world wide web not that long ago, and we're all still learning how to navigate how we communicate. We're only starting to understand how to integrate the web into our day to day lives, and the potential that it has. How do we do it in a way that is safe, inclusive and respectful of each other?
We're very privileged in North America to have complete access to this sort of stuff. That's not the case everywhere in the world. Whether it's a certain gender coming online, or access to technology in impoverished areas. Until we get everyone onto the Internet and part of the conversation, there's still a lot of grounds to cover.
"Until we get everyone onto the Internet and part of the conversation, there's still a lot of grounds to cover."
So much of it is communication and messaging. Maybe that's where a lot of your marketing / brand background influenced that. What are some of the major things you need to know, in order to create safe web spaces?
One of the things we're only starting to understand, is how to create inclusive spaces. Whether it's code of conducts, ground rules, telling people how to sign in and off a site properly so someone can't hack it, encrypting private information…so many people blindly accept other people's terms. It's important to know how your information is being tracked and used online, and how to become more conscious about it.
Previously your role at Mozilla was focused on maker parties / developer conferences. Now, your work is really focused on women and web. 
When I started working in technology, I was quick to pick up that I didn't look like the people around me. Because of this, I started volunteering at girls code clubs and schools within Toronto. Whether it was something like teaching them to code a page or develop a game…I really wanted to be a part of changing that landscape.
I was brought on board at Mozilla to teach web literacy, globally. Through that, I worked on the program called Maker Party, one of the most successful / largest that we've had. From there, we started Mozilla Clubs which is an ongoing program that is built on the idea that multiple events can make an impact in your life. Early this year, we started something with UN Women to impact just women and girls online and offline. This all roots back to Mozilla's mission to build and support inclusive environments on the web, for everyone.
I'm curious about how you find these opportunities to build. It seems so self-initiated, how do you know that there's an opportunity with another organization?
It's important to note that we're not alone – there are so many people already dedicating their time and energy to creating for similar missions. Doing this stuff together / collaborating to reach a larger audience makes more sense. A lot of the times it starts out organic – you find like minded people that are looking for each other. UN Women, World Pulse, World Economics Forum, we're all looking towards how to bring together information that can help others.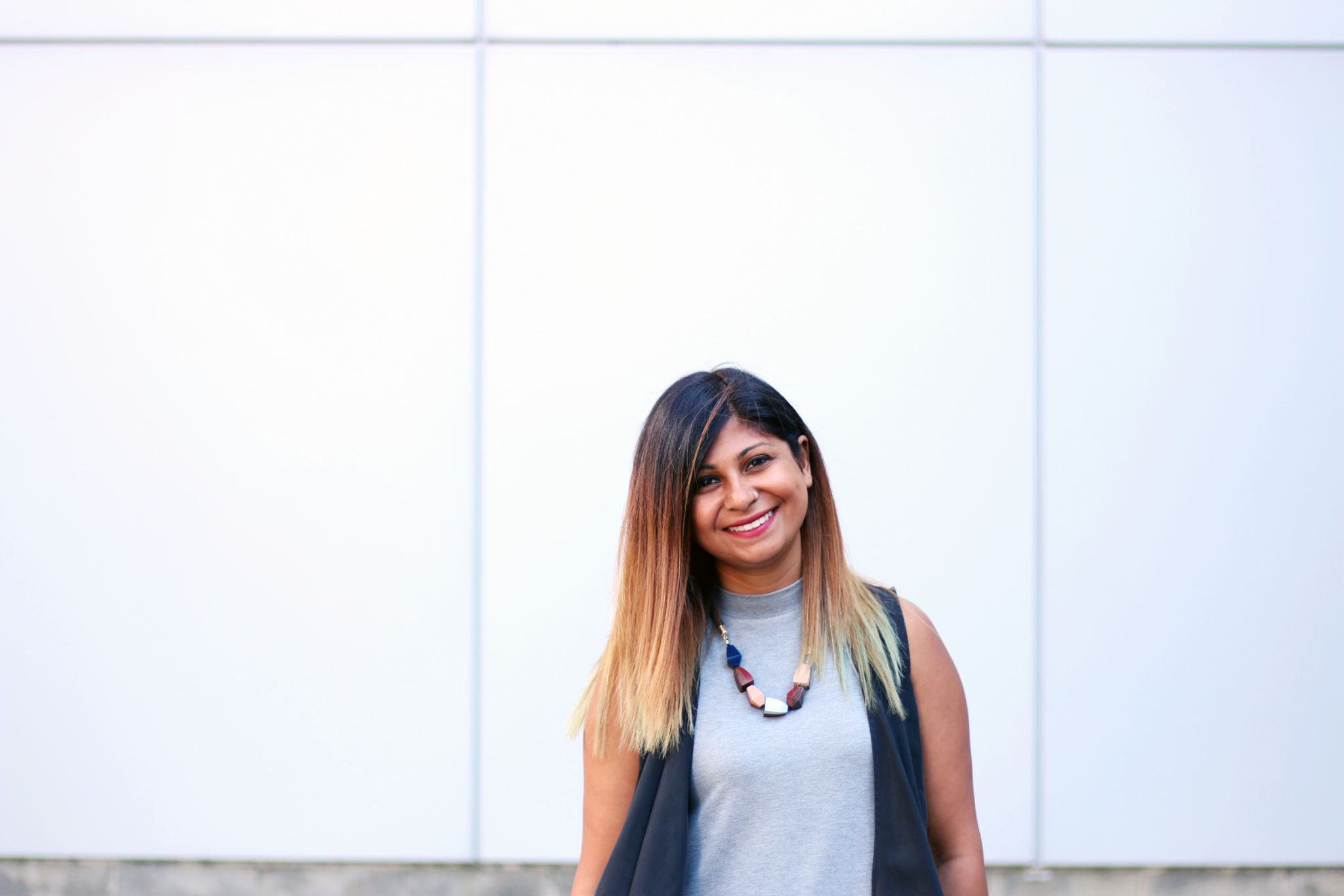 Speaking to your working style and arrangement – you're one of the few people I know that is at the early stages of remote working / being able to be based anywhere in the world. Is there anything you can talk to about why you decided this work arrangement was for you, and why from New York?
I love New York. I find that there's so many possibilities here in the city, and the opportunity for myself to grow and learn. I love the tech community in Toronto, but I found there was more out there to learn for this type of work. 50% of the employees at Mozilla are remote. I've gone from having a local community of staff to support me, to being able to see how I can work from a home setting. There are a lot of challenges in an organization that tries to balance both. We're also constantly traveling to be with our communities or to meet with colleagues face to face. I have a running joke that I see my colleagues that live across the world, more than my best friends. It's true. I'm so privileged to have that opportunity to be mobile.
"I have a running joke that I see my colleagues that live across the world, more than my best friends. It's true. I'm so privileged to have that opportunity to be mobile."
You get tired, and exhausted, and you don't know where you'll end up in a couple of weeks. My learning and my perspective get to change with the travel, and for that I'm so grateful.
What tips do you have for remote working / traveling constantly?
If I'm not organized, I'm not able to focus or function. Keeping my constant to do lists, time zones, and my calendar is so important. For traveling and meeting many people, I'm on this big "know your privilege" type of kick right now. I really think it's easy for you to go to a place and visit people and understand the jist of the community. Learning how to immerse yourself into global settings in an appropriate way is something I try to do. I think it's overlooked by people that work on global levels. What does it mean to show up in different parts of the world? What does it mean to represent myself in the best way, and in turn, be the best that I can be for others?
"What does it mean to show up in different parts of the world? What does it mean to represent myself in the best way, and in turn, be the best that I can be for others?"
I like to give myself a reality check. It could be something as simple as knowing what the appropriate dinner times are in different parts of the world.
What are your hacks for learning different cultural standards and rituals?
I talk to a lot of people. I do my research before I head somewhere. I can't tell you the amount of times where people are so polite that they won't tell me that I'm doing something that's not appropriate or not culturally aware. I want to know how to respect others to the best of my ability. Being "open" at Mozilla means having open practices, sharing, transparency.
Aside from gender and educational causes, what are areas that you feel you haven't explored yet as it relates to tech?
We have about 30 women's clubs around the world, and about 10 of them come out of Capetown. There's one in Capetown that works with elderly women that teaches them how to support local businesses. We have a core group of women that are eager to learn, but we knew that we couldn't jump right into teaching them web literacy and how to develop things online. We had to teach them to use technology to start with. That was a huge gap for them. I'm constantly following them online, and they're learning so many things that are so natural to us. They're learning how to type, send emails. I had a discussion with a woman in Khayelitsha who sells goods like necklaces and such. She was over the moon when she was learning how to use email and was able to answer questions about her business with prospective customers.
Seniors are often totally missed in technology – we're not really building for them. I find myself in a place that is interested in making the web more accessible for elders. How do we introduce them to the web that's safe from harm? I gave the example of Capetown, but it exists everywhere in the world.
For more on the Mozilla Foundation: https://www.mozilla.org/en-US/foundation/, and Learning at Mozilla: https://learning.mozilla.org/en-US/
---
Follow Amira Dhalla on Instagram, Twitter, and LinkedIn. For more on her work at Mozilla: