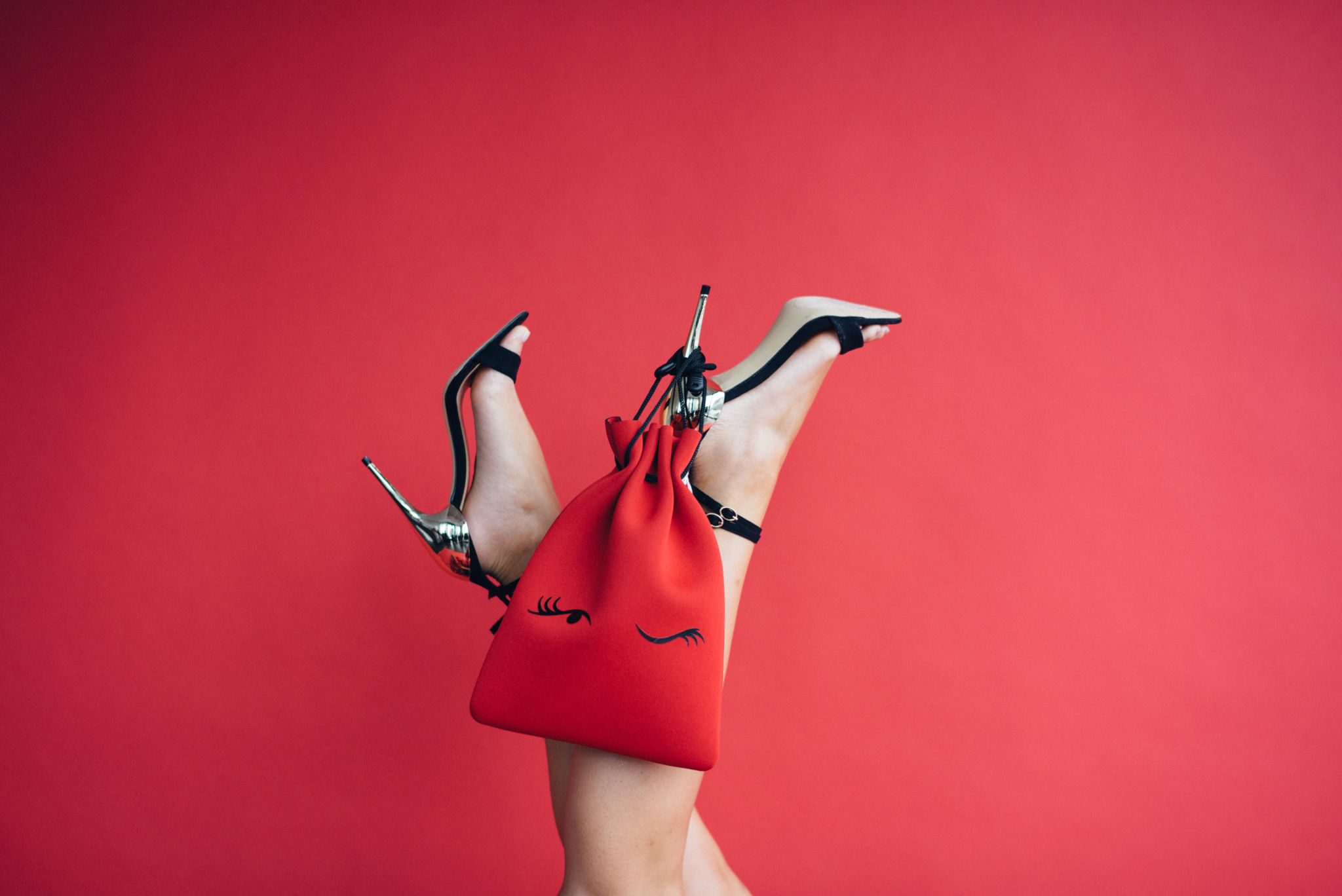 A trained realist, Jane Lee has a purpose that becomes apparent when she's in front of a camera. She's a determined new entrepreneur, hot off some initial success. She's obsessed with her company silly b intimates, and she's not afraid to show it.
We became fast friends, having attending the same university and owning a similar outlook. My observations have found Jane to be working relentlessly through the growth of her business, and pointedly calculated in her decisions. She's blunt but will deliver it with a touch of honest hilarity. And she's your every day girlfriend that will give you real advice that shows she cares, just like she does for her customers.
Q: Why silicone bras, and how did you come up with the product?
It all started on my 25th birthday, I had a backless red dress and I wanted to find a bra that would work with it. On your birthday, you take lots of photos, so I went to buy one that was really expensive thinking it would be what I needed. It wasn't that great, I kept adjusting it throughout the night and I was concerned about it slipping or moving out of place. After the night ended, I thought it was so unfair that it was a constant worry, when you should be focused on enjoying that moment in your life. After doing some research I realized there was a huge business opportunity. The bra itself hadn't been innovated in many, many years. I flew to Asia, and found some great products there. I met some manufacturers, sourced a great product, left my job, and started silly b. My brand is about functional, reliable intimates for the millennial woman.
Image Credit: Derek Hui Photography
Q: In the process of you finding a product, did you find it daunting? To many, China is an intimidating place. What was the experience of searching out a supplier?
A lot of it was online research. You can find a lot of manufacturers online, they're available everywhere. The hard part is finding a supplier that you trust and will work with you. I wasn't ordering a million bras, I was ordering a lower quantity. It was a combination of luck and making sure I got a sample from various manufacturers. Many people underestimate the sampling process. You have to spend a lot of time talking to the people creating your product. You have to stay up late, tell them what you want, figure out different attributes. I went through probably 25 manufacturers.
"You have to trust yourself and your product so much to the point that you can do it by yourself."
Q: You had the idea prior to leaving the company you were at. What do you think was the most intimidating part of the process, and what was easier than you thought it would be?
Understanding the research and development process behind launching a business was definitely a challenge I underestimated. Social media marketing is also something that was more difficult than I thought it would be – it's not just about posting something online and expecting a response. There's a lot of work that has to go into it, and it's a huge part of my brand. I had to learn how to work alone as well – there was no one giving me direction or feedback. I had no one to bounce ideas off of.
Q: What makes it easier to work on your own? There are things that people know are instinctively hard to do on your own (ex. Logistics), but what was easier working independently?
"Every time I have an idea, I just do it."
There's no red tape or internal selling. Recently I just launched three different covers, nipple covers, and fashion tape within one month. Anything can happen. On the same note though, you have to learn how to be really scrappy. Every dollar counts.
Q: Your product is an emotionally driven product. How does that affect how you work with influencers, and the reception of your customers?
The iconic thing about the brand is the wink on the bag. All of the photography and content that I use are all real girls, not Victoria Secret models. When you look at my brand, it's very friendly. It's your best friend who is down to party, but will be there when you have a crisis. I want to be that kind of girlfriend to all of my customers. When I approach influencers to work with me, I want to give off that personality as well. My customers need to know that they're talking to a person just like them.
Q: What part of the business keeps you up at night? What do you feel like you have to be fixated on?
I was lucky that silly b got a lot of traction at the beginning. Now I'm at the stage where I'm thinking about the next products, and that shapes what the brand is. My customers like the quality and trust the brand. I want to give people what they want, but you can't please everybody. I want to own one thing and be really good at it, vs. being good at everything.
"Many companies pivot a lot, which is totally understandable. But at a certain point, where do you stop listening to customers and just follow what you think is right? There's a fine balance between the two."
Q: What's a highlight and a lower point for yourself in this process, and how have you changed and grown out of it?
It's made me so much more confident in myself, to know I can do anything. I think if you have a side project, you'll learn a lot, but I don't think you learn as much as if you give it your everything. It's my life, my source of income. Working on this has made me teach myself things I would never have taught myself. SEO, shipping, fulfillment, how to be on customer service. It's all self taught through researching online and actioning it.
It's never picture perfect, there's points that I get discouraged. Maybe sales in a week are really low, or a customer doesn't enjoy my product at all and they're disappointed. When you're working by yourself you have to be your own cheerleader.
Q: How has success early on changed the course of the business?
I had a partner for a short period of time. It was difficult because I had an expectation work wise and financially…and things changed. You learn how to be only dependent on yourself.
Early success means a lot of things. People see money and they act differently. When the business started and was booming, people tried to take advantage of it and tried to get a piece of it. They knew they saw cash and wanted to be a part of it.
Q: How important is cash in a product driven business?
At the beginning it's so fluffy. People tell you to follow your passions and to just do it, follow your dreams. But when you actually start, cash is so important. I hate to be one of those people driven by money, but you realize you can't do anything without cash. It's a constant battle in my mind. There's one person in my mind that tells me to stick to my values and my vision and it'll pay off in the end. There's another part of me that wants to look for the short term gains. And I could make short term gains… but do things align with my brand?
"It's so tempting to fall into a cash cow situation. The true entrepreneurs that win in the end are the ones that stick to their guns. They don't get swayed by cash or external factors. But it's hard."
Q: What is the smartest way to use your cash if you have it right now?
It depends on where your business is. For me right now I just started, and not a lot of people know about us still. I want to focus our resources on marketing and getting the word out. I recently went through this, and I decided to reinvest in the products I had right now. I want to be really well know for one thing and own that. Everyone has the ability to shop from anywhere. You have the capability of launching a one product ecommerce and still be really successful
Q: You talk about new products a lot – everyone asks about what's coming next? What's your pulse check or gut feeling on when you decide on the next product, what that is and when it comes?
A lot of it is listening to your customers and seeing your customers look up to. A lot of my customers are 18-24 and they look up to the Kylie Jenners of the world. When I did my survey, many of them wanted controllers. It's about having a hypothesis and then doing the research to test it. Then executing on it.
I'm naturally always online watching, so that kind of helps.
---
LEARN MORE ABOUT JANE AND SILLY B: Website // Facebook // Instagram // Twitter