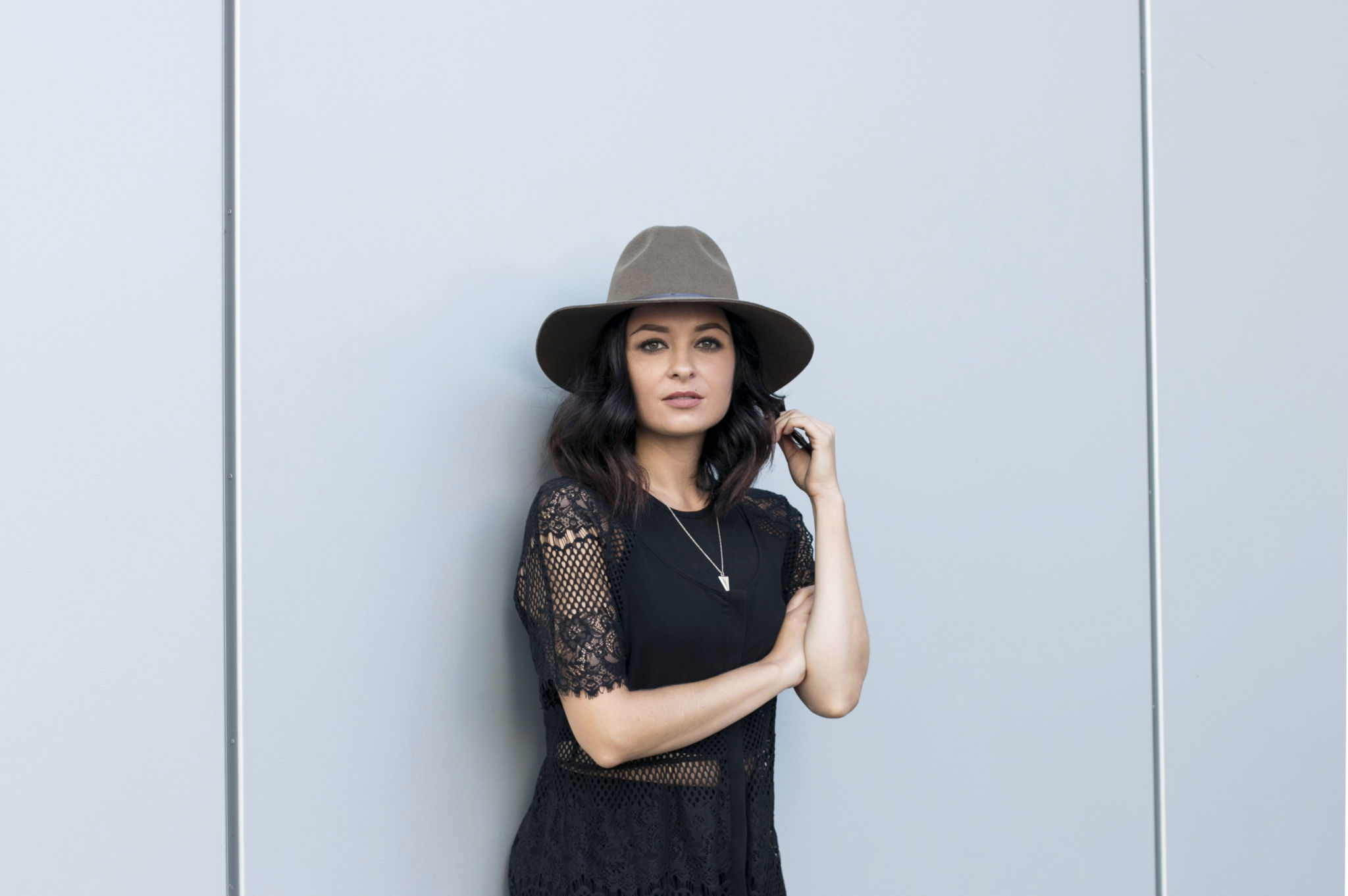 High energy is something that is innate to someone like Kat Stefankiewicz, a former dancer and the current in-game host of the Toronto Raptors. Having seen humble beginnings for the Raptors franchise, to the now booming Jurassic Park and We The North movement, she's no stranger to excitement and change. She narrates her experience with a hearty laugh and mischievous sense of humour, that keeps you guessing what she's about to say next.
An always on the go opportunist, I had a chance to catch her in her downtime, and learn about her multi-talents.
How did you know you had an affinity towards NBA and the sports space when you first got started?
Growing up I didn't think I ended up where I am – I think most people in the entertainment space say something to that effect. I grew up with a passion for performing and a passion for sports. I started as a competitive dancer and baseball. It got to a point where I had to choose one because between all of the classes and practices it was too much. I stuck with dance, and went to school for music theatre.
A few weeks after graduation, the Raptors Dance Pak happened to be holding auditions. You're so eager after graduation – during school we weren't allowed to audition, it was six days a week of class. I didn't think that it was the direction that I wanted to go in, but my mom really encouraged me to get out there and understand the flow and rhythm of auditioning.
In a funny way it was my love of both performing and sports, merging together. I kept getting new opportunities and challenges with the Raptors and Maple Leaf Sports and Entertainment. Here I am!
When you started there, did you know much about the Raptors at that point?
I grew up in a sports family, mostly with a focus on baseball and hockey. I was familiar with basketball, but I didn't know the most about it. I fell in love with the basketball culture.
Speaking of culture, you were a part of a huge movement, from All Star Weekend being hosted here this past year, Jurassic Park, and more. What's your take on WE THE NORTH from when you first started in 2006?
When a team is successful, you're going to see them grow. My role is still the same – to engage the audience and keep everyone entertained at the time outs and at a high energy level. It was hard before, they weren't selling out the arena. But I know the same people from 10 years ago that are still coming to the games. I consider the people that are supporting the team, my friends. You appreciate so much after 10 seasons of these people that have stuck by the team.
Some other sports have people at tiers – team, media, fans. With basketball they're all combined – everyone is on the same level. It's wild to see the city come together, seeing thousands of fans outside the arena. I don't know how to explain it, you really have to be there.
As much as they say it's the Toronto Raptors, it's really Canada's team.
Do you feel like it's tricky to hold your own as a woman in the sports space?
Everybody talks about that, but I personally think it's changing a lot. There are so many strong, successful women in sports now that it's not out of place to see a women anchor or host. I honestly think it's fading. I transitioned from being the Captain of the Raptors Dance Pak, to now being on the hosting side and being taken seriously with the stereotypes attached to my name. I love challenges. There aren't a lot of women that are on the MLSE reporting side, but I get lots of great guidance from other women.
What are the stigmas of being in the Dance Pak?
We weren't a cheerleading team, we were more a dance team, which made us stand out in the NBA. Cheerleader stereotypes – Google it. We're known for our in game entertainment, you have to be a fan of the game to entertain in it. It's a non-stop show with basketball. The energy in the stadium is never set. It's the people too – I love the warmth and the personalities that are part of the team. Our announcer has been there since day one, and same with the Raptor. I think we put on a strong show because we're a family.
You say you love a good challenge – is there anything you feel intimidated by at this point? You deal with such large crowds and eyeballs on an ongoing basis…
Do I still get a little anxiety when I'm getting on a microphone in front of 20,000 people? Yes. But I take it as a good kind of anxiety. I love the live show aspect where anything can happen. If anything happens, I have to figure it out on the spot, I think that comes from my theatre background.
"I love the live show aspect where anything can happen. If anything happens, I have to figure it out on the spot"
Sometimes the line of work that I decided to do is intimidating. It's unpredictable, you don't know if you're going to have a job the next day, week, month. I've been very lucky that I've been able to grow under one roof. The entertainment world is intimidating when you're judged constantly. Your talent, your looks, your personality, what you ate for dinner, who you're hanging out with…sometimes it eats at you a bit. But again, challenge accepted. For me it gets easier as I grow as a person and as a woman.
You mentioned that you have lots of hats – host, dancer, actor, choreographer. How do you give each area love and care? The way you've worked so far is combining your loves, but is there a way to nurture these things now?
No. You can't do it all, and that's what I've learned – it's exhausting. You either give 70% to everything or give 110% of your focus on one thing. I've decided to put dance on the back burner, I love it and it got me where I am, but my new (give me another word for challenge) is more on hosting. Do I still take classes, dance in my living room, and with my friends on Ossington? For sure. Dance is still my passion.
That's hard to do, many people feel like they'll miss out.
I knew that it was time to hang up my dance shoes professionally. I've been dancing since I was 6 years old, but picking up a microphone was a happy exchange.
Philanthropy – why is it important and how does it feed into what you do?
Why I do what I do is to make people happy – I want people to walk away with the best day ever. Charitable work is a huge part of life. We have a foundation at Maple Leaf Sports and Entertainment that allows kids to have more resources to play sports. We just launched a stunning sports facility at Regent Park. Anything we get a chance to do in charity I'm the first to want to volunteer.
I spotted somewhere that you're also a spin instructor? How do you make that a priority and follow through?
I fell in love with spinning and Spoke Haus in Toronto. It had a combination of dance and spinning, and it was during the off season which is wonderful. I love going there and the way people feel when they walk out of there makes me happy. How do I make it balance? Hmm. I cross my fingers and hope it works out [laughs]? It's hard to say no to things, which I'm trying to figure out.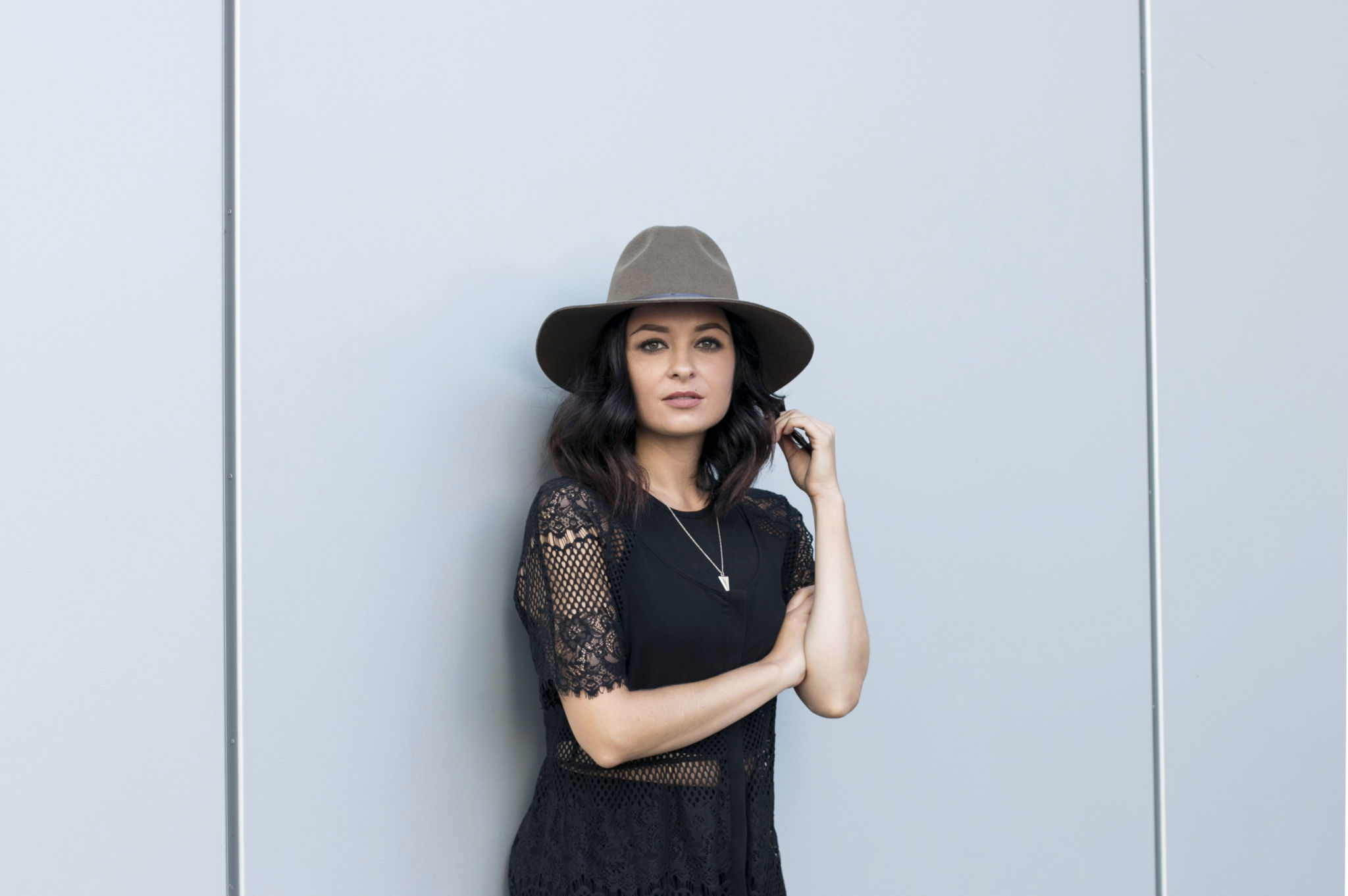 What other things come to mind that don't relate to sports, that you still want to explore?
I'm an artist, I want to create every hour of every day. I've fallen in love with interior design, would love to flip homes in the future. I'm a huge fashion fan, love putting together an outfit on game day. It's so simple but it's still art. Hosting and performing is an art in itself. I write for a web show that I have as well for the team.
What's the key difference between Kat on camera and off camera?
I'm a very private person, which everyone laughs at because of the type of work I do. I'm on television, social media, and a live audience. When people meet me in person I'm really shy still – people think I'm an outgoing person because I run around the stadium. My first language was Polish, so I was a very shy kid when transitioning to English. I shift energy – I like my own time and me time, after I'm done a game it's a funny known thing that I go home and reset for even 20 minutes before going out. I'm not as comfortable with attention off camera, but I'm working on it. It's not possible to be 'on' all the time.
It's completely me the whole time – I'm not acting. With hosting, you are yourself.
"It's not possible to be 'on' all the time."
Do you have a ritual for how you bring yourself down?
A nice cup of tea after work. I don't even turn on the TV, it's the hum of the fridge or air conditioning. Quiet. Just give me 20 minutes.
You've mentioned all these ideas about the future, what are a few things you'd want those to shape up as?
I never want to stop creating. I'd love to write for a magazine, create a fashion line…you jump on different things on different times. All of these things excite me. And it's funny, sometimes when you put it out there, it happens. If your mind is in the right spot, I believe that life will surprise you with some opportunities.
"If your mind is in the right spot, I believe that life will surprise you with some opportunities."
---
Follow Kat Stefankiewicz on Instagram, Twitter, and Facebook.