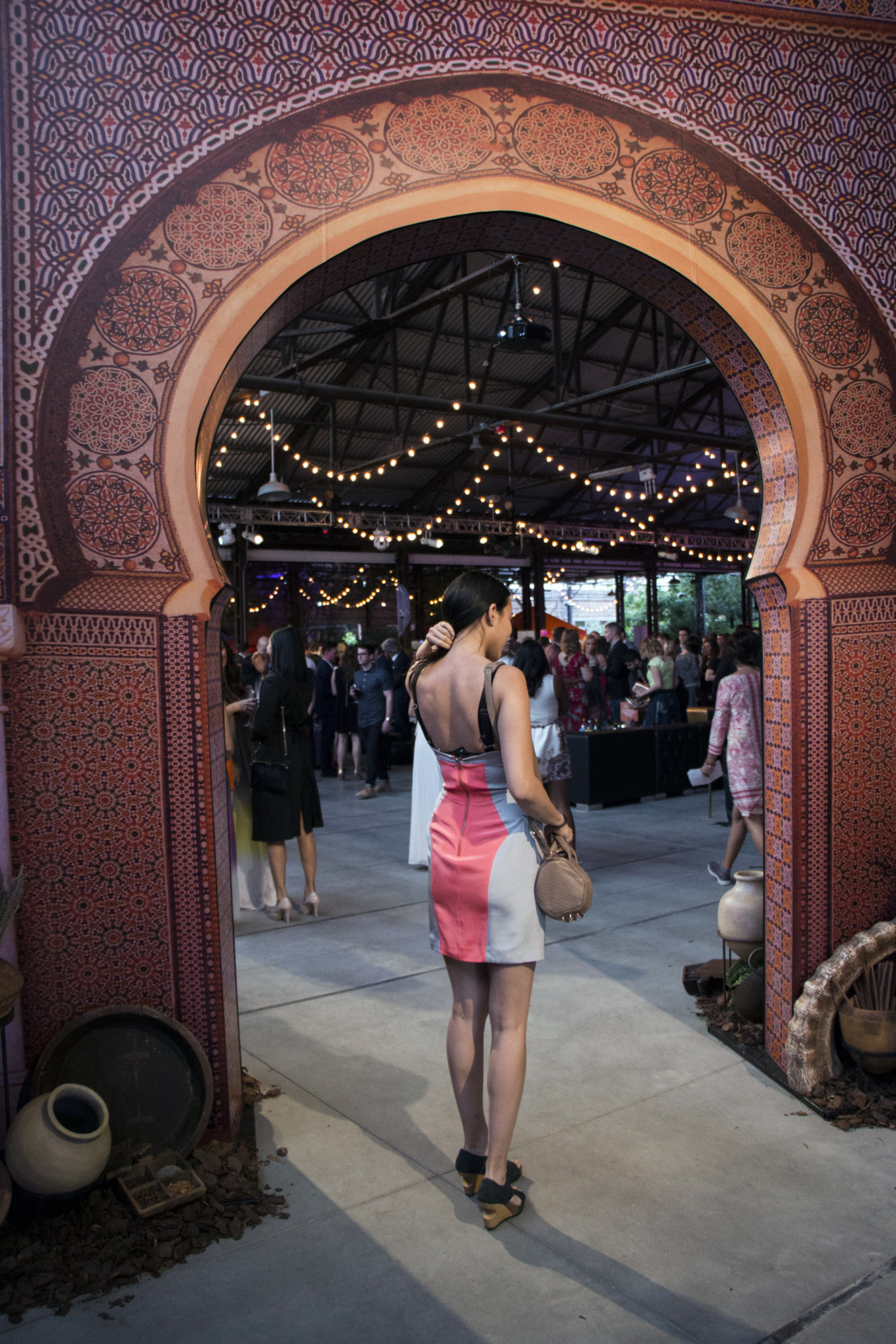 Set in a vibrant, colorful setting at the Evergreen Brickworks, my friend Jules and I walked into a visual wonderland. Staged with a textiles market, fun and detailed arches that paid homage to Morocco, we were treated to a night of food, music, and culture.
Every year SickKids hosts an event called Scrubs in the City, to benefit the incredible hospital. Over $650,000 was raised in one night, by beautiful sponsors and ticket holders. It's a stunning thing to see people give back, while enjoying a night out of perfection and spontaneity.
The Food
Scrubs in the City is notorious in my eyes for constantly delighting when it comes to the cuisine. From the cocktail offerings to the many, many stations of artfully prepared cuisine, there's no shortage of eats. We were absolutely spoiled with stews, treats, and appetizers for miles.
The Fashion
Everywhere you looked there was a colorful take on Morroccan style. Vibrant hues, patterns, prints, and frills – it was a beautiful crowd of people celebrating for a good cause. Street style photographers, eat your heart out.
The Love
There isn't much else to describe the love and excitement that the Evergreen Brickworks housed that night. It was a group of influencers, media, and charitable donors that supported these beautiful cause.
Thanks to SickKids for hosting us, and we can't wait to see where to next.