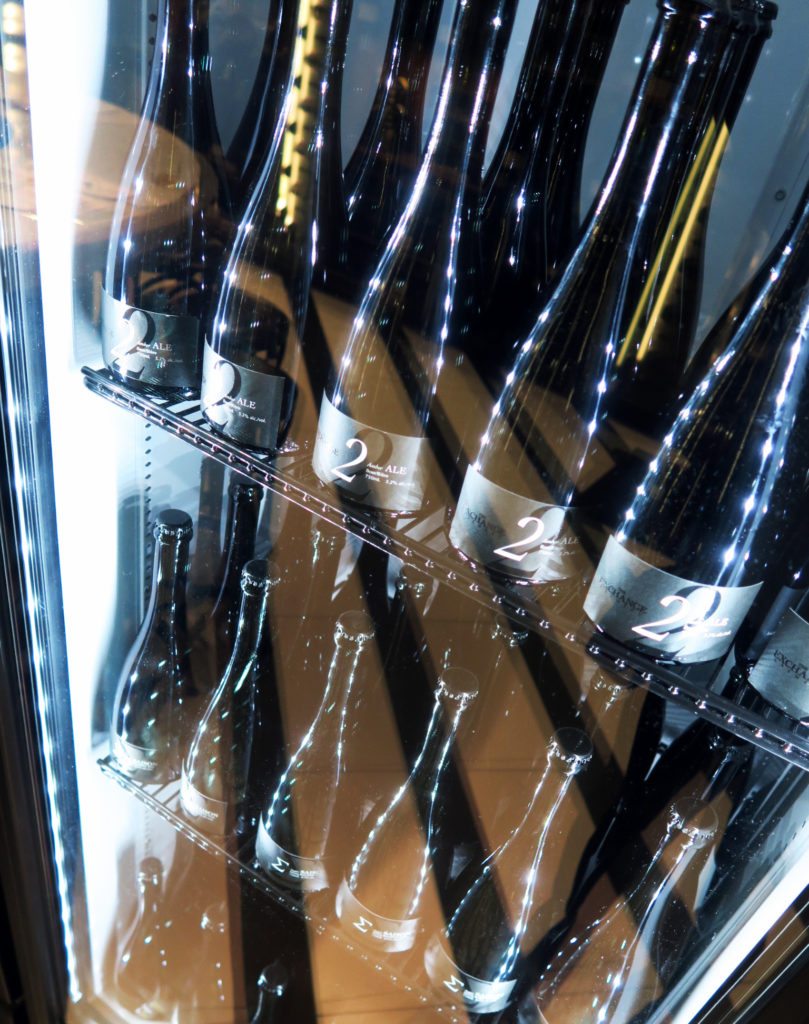 If there was ever a time that the aesthetic of a brand could influence your taste for a beer…well, now would be it. In a day in age where Instagram seems to dictate the documentation of our lives. The Exchange Brewery just *gets* it.  Founded by Robin Ridesec, the brand exudes elegance from the Italian Champagne Bottles they use for the beer, to the gold, marble, and black textures that define the in-person experience. Niagara-On-The-Lake never screamed something so different in my eyes, as when I stepped foot into their beautiful brewery.
"The Exchange is a new premium brewery and tasting room located in Niagara-on-the-Lake's Old Town heritage district. Although the town is known as the heart of Ontario's wine country, it is also the scene of a burgeoning craft-brewing industry. With brewing and agricultural roots that stretch back to the late 1700s, Niagara-on-the-Lake is the perfect home for The Exchange's approach to brewing, which blends traditional and modern techniques and equipment."
TASTE:
Spoiled with a three course dinner paired with three of their beers, I was awe struck with the melding flavors and care that went into each combination. Paté with Golden Ale! Double IPA with Jerk Chicken…and lastly, a Porter with a rich beet root chocolate cake. Mouth watering, much? The Exchange Brewery Beers are represented by numbers, keeping with the minimalist theme of the brand.
EXPERIENCE:
Guided through the narrow and modern areas of The Exchange Brewery, we collectively walked through the entrance area overflowing with beautiful merchandise (we're talking beer cozies and moscow mule mugs). Stepping into the brew tank areas, massive stainless steel tanks housing delicious beverage loomed over us. We sauntered through the oak casks and enjoyed a little sampler of a sour beer, before heading upstairs to the tasting room to enjoy our meal. Most of us were speechless in all the right ways.

TRAVEL:
Widen your world by overloading your senses. As we trucked away from our evening getaway to Niagara-On-The-Lake, I realized we were transported into a little curated world that melded more cultures than I would have imagined. Every day is a projection of our experiences – so get out there, no matter near or far, and taste some of the ideas and products that people bring back!