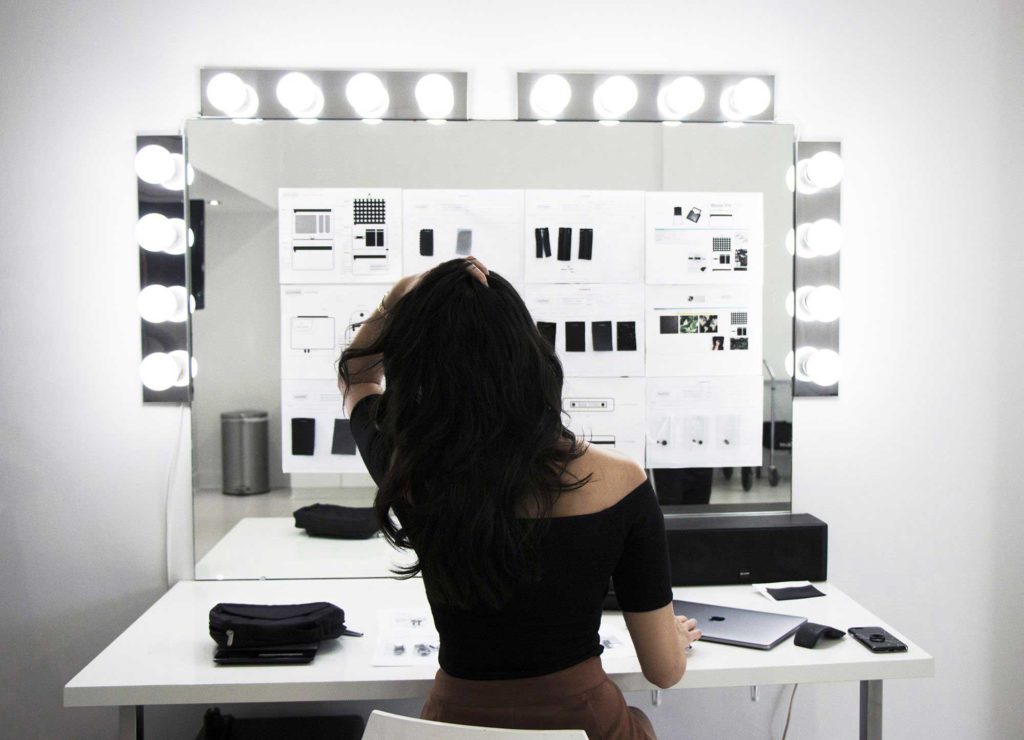 Commitment is a frightening word for a nomadic, digital worker of the world. My name is Gloria Chik, and I'm a travel addict.
I found myself sitting in a New York city apartment two years ago, feeling uneasy at the life I created for myself. What happened to spontaneity? What happened to chasing the dream and laughing all along the way? My résumé was artfully padded with great brands, experiences, and titles, but that didn't translate to a feeling of freedom or happiness that most millennials crave these days. So, with uncertainty and hesitation, I decided to leave New York to re-become an entrepreneur and step out on my own.
Something was missing. It took a lot of experimenting, countless coffee conversations, and a fascination with creating that landed me on this new idea. One year, work in two cities, and many iterations later…and I'm finally ready to share my carefully concealed project with you.
Travel has been the lifeline for my personal and professional change. It's never failed to shift my perspective, feed my curiosity, and nurture my thirst for more. Nothing makes you feel more whole than knowing you are a tiny part of this vast, impressive, gorgeous world.
Flying was a priority when I returned to live in my hometown of Toronto, Ontario (affectionately known as the Six). I jumped into helicopters over Niagara Falls and Thousand Islands. I fell into a river while white water rafting in Banff, and was eaten alive by black flies while horseback riding in the Rockies. I backpacked through South East Asia and woke up to 4 tonne elephants being led past me, before my morning coffee. I nervously walked through the Emirates, with the friendliest people surrounding me at the Grand Mosque. I rode the rollercoaster with the highest loop in the world, solo, and still remember the g-forces that I couldn't shake for 20 minutes. Since then, I decided that if I didn't go and see the world now, I would never get to.
Destinations like Vietnam, China, Turks and Caicos, Miami for Art Basel became less intimidating. More and more, I learned about all the pack hacks and carry-on-only tricks that I could muster from the internet or other nomads. Living in the air became more of a lifestyle that was accessible, and stress-free. Amelia Earhart became a symbolic figure in my life – a daring female pilot that crushed stereotypes and gave absolutely zero fcks while doing it.
I sold most of my belongings, and was hesitant to lock myself into anything new. My worldly possessions could fit in 12 cardboard boxes, that I unloaded and let sit in my parent's suburban home for eight months. I was minimal, light, and had a carry-on prepped with all of my travel essentials, ready to leave at any given time.
Okay, so now that I've poured more vulnerability than I normally could share on a blog out there…what the fck is this idea?
Photo by @jeffstiggs
To me, travel is a way to become a heightened version of yourself. Being somewhere foreign, I become more me than I feel even at home. I am the only constant.
I believe in packing light – only what you need, when you need it. It's actually a peeve to pack things that I don't end up using, or having to rummage through my suitcase for something that I may have forgotten. Many minutes burned later and instances of frustrated packing, I decided to survey my most savvy travel friends.
Bleisure. Business mixed with Leisure seemed to be the trend when it came to young professional travelers. We try our best to combine vacations with a little productivity. This means we need more polished packing items to take with us on our adventures.
The Flight Pack was born.
Why invest hundreds of hours and countless dollars into designing and building a product, when you can slap your name on something and resell it? Well…that wouldn't be a fun struggle. I love the struggle…I trust the struggle. So that's what I embarked on over a year ago. I started with some horrific sketches, DIY-ed through Adobe Illustrator. I showed people. They were confused. What's so special about this kit that you want to make? You're already making money…why bother doing "something you'll likely fail at"?* – real words someone said smugly to my face.
Trying to translate something in your mind to something physical is a whole exercise that only a mentalist could articulate. I bought manufacturer lists, I signed up for Maker's Row, I bugged everyone I knew that made things for tips and tricks on how to make my own thing. Man, that was a process. No one wanted to touch my idea, let alone make it because I couldn't hit minimums. I wasn't worth their time.
I pounded the pavement, made multiple trips, calls, and cyberstalked all the makers I could. The sample for my product was designed and refined in New York, and it took 4x longer than I could have imagined. It's not perfect, but it's mine.
Whether you're a frequent traveler or an aspiring nomad, this might be for you. The Flight Pack is a simple to use, minimal, modular, and durable bag that packs all of your essentials for a trip. And it's sexy (uni-sexy actually) AF if I do say so myself. My heart lurches a little, much like that Abu Dhabi rollercoaster I was on, as this product is about to launch on Kickstarter for pre-orders. I wonder what you'll think of it, if this will help you feel like the best version of yourself wherever you are. At the conclusion of this long, extremely heartfelt blog, I leave you with this:
Travel far and wide – and whatever you do, don't look back.
You can be one of the first to pick up The Flight Pack (coming December 2017 / January 2018)
Happy Travels!