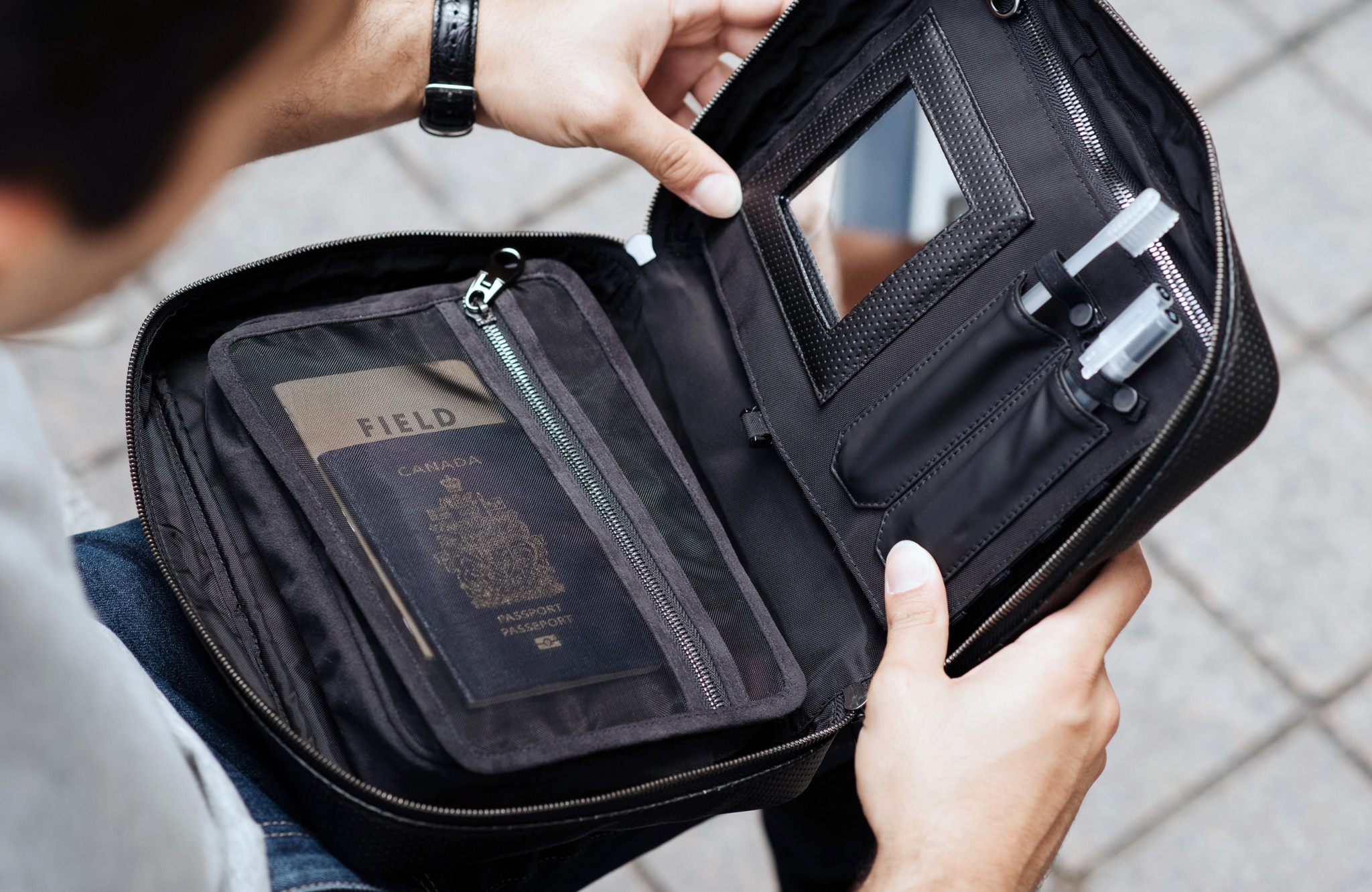 Minimalism has become somewhat of a trendy thing in the last few years. Living with less doesn't mean that you're living scarce, it means choosing to buy better quality things that last longer, because it feels better and you get to declutter and truly enjoy your belongings. And just by function of traveling, you can't pack your entire life into a carry on case, but you can bring the things that make you feel at home while you're on the run!
So, what makes The Flight Pack all that different or special? Read on for the answers to your burning, die-hard traveler questions:
Quality Materials
One of the big things for me when designing The Flight Pack was the question around leather vs. non-leather. There's so much literature and media that recently brings to light the use of animal products and its effect on the environment. With all of the content out there about how humans consume, it's a bit frightening to think of building a business around sourcing leather.
The trouble is, people often believe that the use of non-leather, or vegan leather means lower quality or products with a shorter life span. To me, sourcing a specific type of vegan leather was a way to create a high quality, lower maintenance experience that feels a little more guilt free. When you step outside the box of your perception of luxury, premium materials, you start to see that it's about the creative and the ideas that make a product a worthwhile experience.

Details
Everything from the way something reflects light to the way it functions contributes to our experience with a product. I really wanted to create something gender neutral, beautiful, classic, and simple. Everything from the way something snaps, zips, closes, and feels is a beautiful and eye opening experience. The gunmetal zippers are my ode to the ROGUE traveler, and the microsuede interiors are a little way to make your items feel at home. The experience runs all the way down to the bottles that are included in this first run of product. Oh yeah, and it's all pretty easy to clean.
Guided Packing
What some might not know about the creation process of our product, is that I hired an industrial designer to vet the way everything was arranged. She gave great feedback on where to put what, proportions, and guiding the entire experience for a traveler. Part of the stress in traveling is remembering what to bring and where to put it. My goal is to take that thinking out of the experience.
---
And just like that, a few thoughts that contributed to the building of a luxury travel bag. I hope you love it, and please support our Kickstarter (it's live until September 5th).