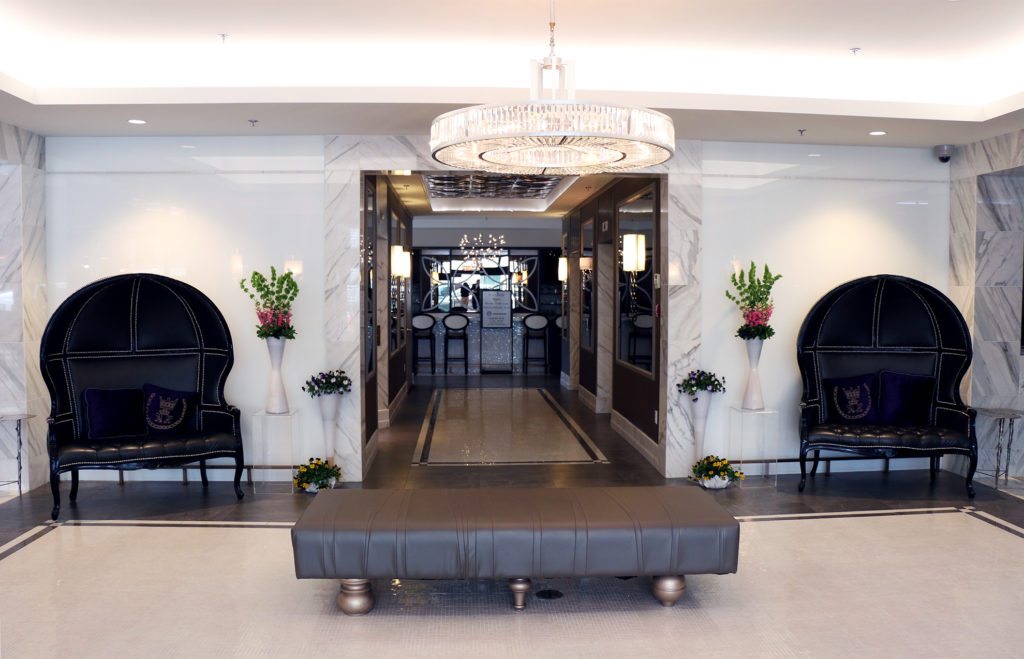 Last month I went to the beautiful city of Halifax, a place filled with modern landmarks, stunning water, and plenty of outrageously good food. Accommodating us was The Prince George Hotel, a centrally located spot with lots of amenities. Mentioning the space to any local was typically met with lit eyes and excitement, for they too were well aware of its boutique beauty. Learn more about why this is a destination in itself:

Impeccable Suites
From when you first open the door, you're welcomed with fresh decor and lots of lounge space. The huge bed that awaited looked too good to jump into (but oh yes, I did) and the chaise and extra chair made it comfortable to have a guest over. Fun artwork and mixed textures decorated each room, and it was hard not to feel at home (though to be honest, my space is far more bare).

The Executive Floor
Who doesn't get giddy at the thought of a snack room? Our floor included a rest area, complete with DavidsTEA, snacks, juice, and all the makings of a really great time. Comfortable chairs and a TV completed the experience, and I had to make it a daily destination before leaving the hotel.
Love and Attention to Detail
I was welcomed to the room with a hard wrapped package, that ended up being fun reading material (Hand Drawn Halifax, who doesn't love). I also came back to a turned down room that had a personal touch – a cupcake from a local bakery.
Gio Restaurant
The restaurant in itself is reason enough to go to the hotel. The most memorable meal I've had was actually at this spot – delicious cocktails, savoury food, complete with little complimentary touches in between. It was kind of the staff to let us stay and serve us when we walked in literally 10 minutes before the kitchen was to close. Absolute magic, I tell you.
Their cocktails were inventive, their staff was incredibly hospitable (it makes such a difference when people genuinely want you to enjoy your stay), and never have I ever felt like there were such personal touches to my stay.