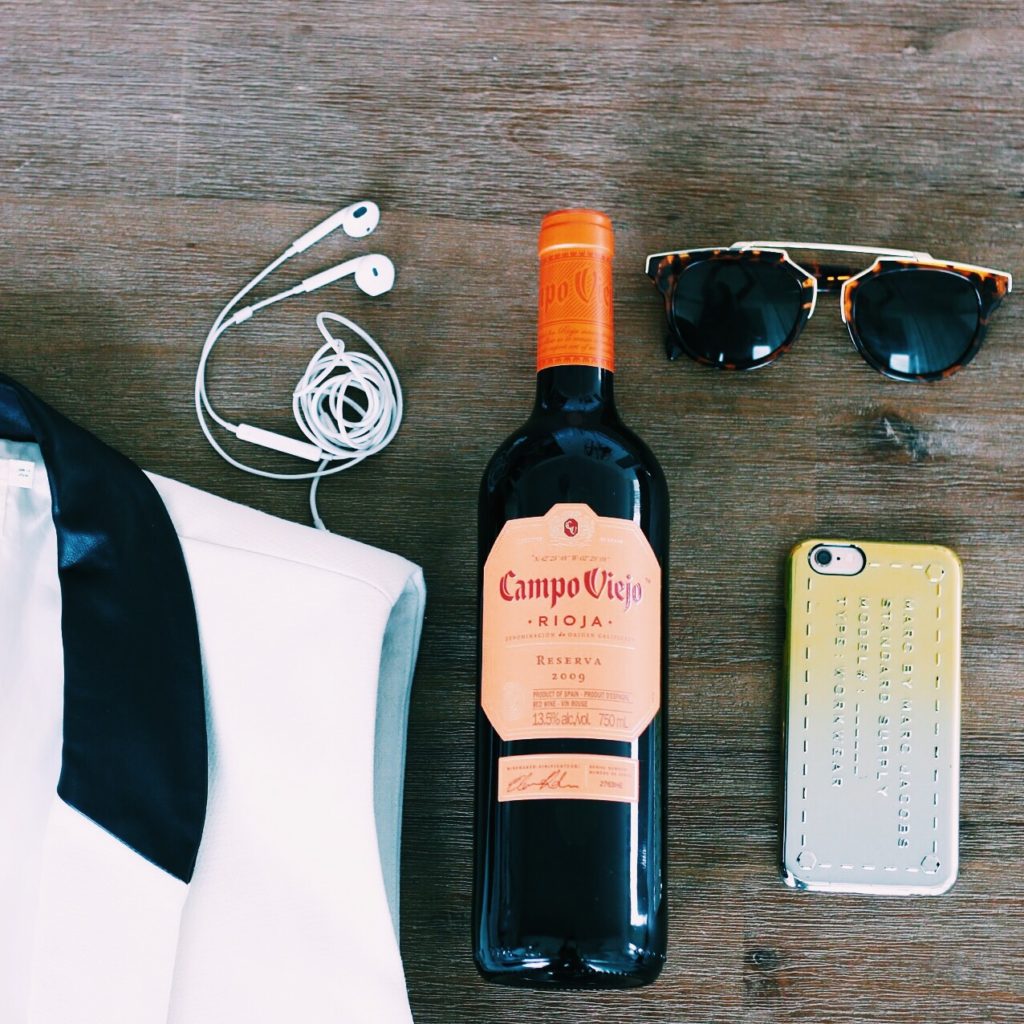 It's summer, so let's celebrate like we mean it! Campo Viejo, makers of a very awesome wine, have invited me to show how I live life uncorked…and I said yes because that seems to be the only way I live (cheesy wink, no but seriously). It's been an incredible 2015 thus far, and I only have high hopes for the remainder of the summer, and the year.
Here are a few ways you should #LiveUncorked too:
Travel
One thing I vow to do with my free time is to travel, and travel hard this year. In the past year I've gone to a lot of North America, and a little of Europe. This coming fall I plan on going to Asia and more…so come with! Make a plan with a friend, and book it before it's too late. Look out for great deals and good company to go on these adventures – you'll never regret travel for the way it shapes your outlook.
Take Risks
A force of resistance isn't force enough. Do what you want to do and need to do to become your whole self. I see you, feeling uncomfortable. Truth is, that's kind of the best feeling you should have. Decide what level of risk in certain areas of your life you're ready to take on, and push yourself out of your comfort zone, often.
Meet New People
Whether it's going to a new event and saying "Hi" to a stranger, or just plain starting something on your own. The world is big, the population is big, and we're all just mere people in this universe. So start expanding your squad quick! Meetup groups, friends of friends, and overall socializing awaits (the summer doesn't hurt either)
Smile EVERYWHERE
Seriously, why are people on the subway always so sad? Smile like you mean it, sometimes it just ends up brightening moods all around you. Think positive / hilarious / outlandish things, and you'll find yourself strutting and sashaying lighter throughout your day.
Make Life out to be one big ADVENTURE
CMON, let's go. Regardless of where you are and what your means are, there's a way to make it happen. Every day is a new day filled with new people and new goals. If I know you like I think I do…you've got something great in store. Everyday can truly be a different day, if you choose to change your routine, push yourself to find challenges in everything, and remember that you're constantly a student of the world. Make this adventure your own, with the people you love.
Enter to Win
Campo Viejo might just send you to Spain – Tag @CampoViejoCA in a photo showing us how you #LiveUncorked and your photo could inspire our next limited edition bottle. You have from July 24 – Sept. 4, 2015, so get to snappin'!
If you feel local and want the prize to come to you, we have a Live Uncorked gift pack complete with a $25 iTunes gift card up for grabs on urbanebloc. Fill out the Rafflecopter below and you could win it!