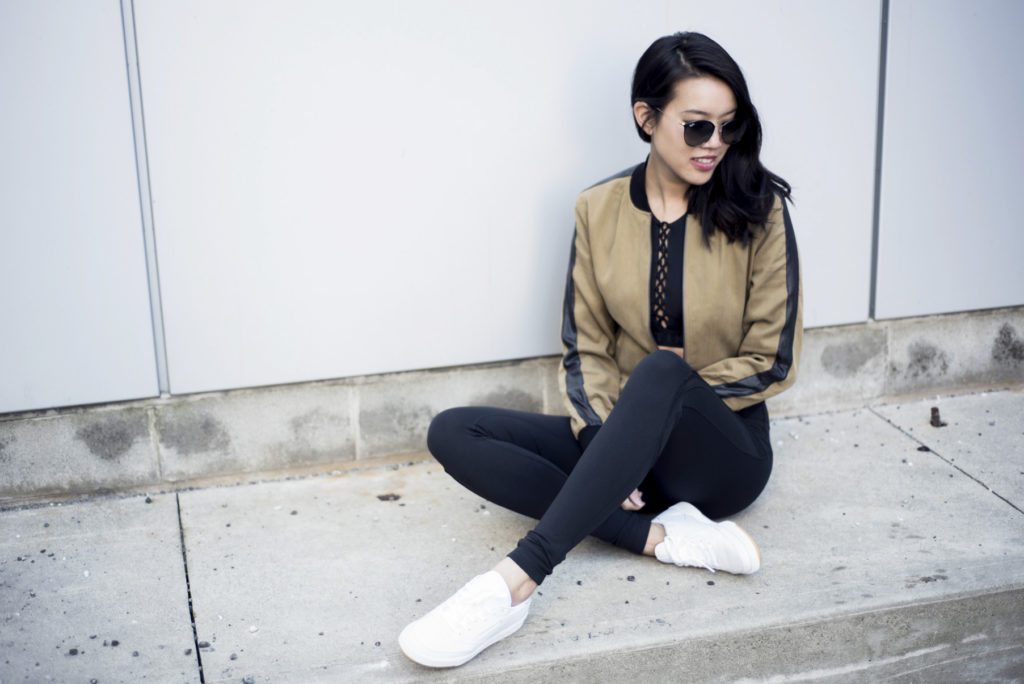 Photography by @JeffStiggs
Titika Items Pictured: Petal Bomber, Jude Performance Legging, Violet Bra, and Gigi Hadid x Reebok Club C 85 Diamond shoes.
Welcome to the time that most people have abandoned hopes of a total-fitness-overhaul. It's near March, and I'm still excitedly outfitted in all things Titika when it comes to athleisure living. From their casual and easy to wear jackets, to the ever essential leggings, it's hard not to want to live in flexible comfort clothing all day, every day.
One of my favorite things to appreciate lately is duality in clothing. While the phrase "fashion vs. function" has been touted endlessly, I still remain that there's a way to wear both together, with an ease and with sophistication.
I recently started working in an "office" again (part-time), and have been loving the rather casual nature their dress code is. A lot of my former-finance-working self still holds a lot of guilt for wearing things that might be interpreted as sloppy. So, I opt for whatever still looks "cool" and presentable. Titika, thanks for offering so many options.
Pick up a bra and leggings, with a cool jacket to throw on top. Or, a cool sweater or two that can be dressed up with boots. Hey, I'm no longer a fashion blogger, but I can still life hack the hell out of a young professional's daily routine.
Good luck out there!