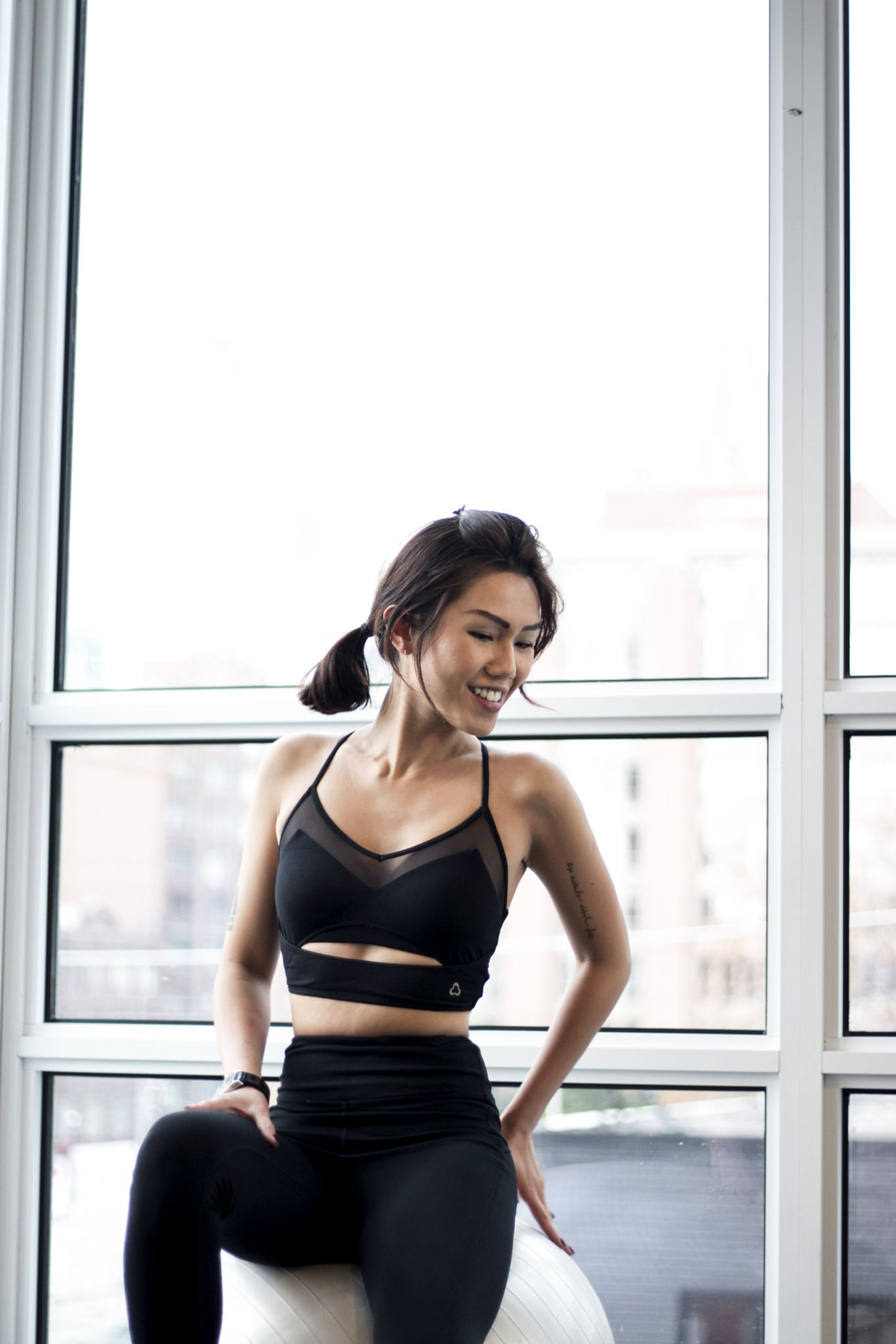 Clothing by Titika Active / sports bra / leggings / bag 
I don't work out. I'm lazy. What's more: I'm afraid to.
I imagine the feeling I get when stepping into a gym is the same as somebody newly single, trying her chances out at a bar for the first time in awhile. The wall-to-wall mirrors mock my inadequate form. Most embarrassingly: I'm the only girl in pajama shorts and Converse sneakers. Well, until now.
Call me ridiculous, but having the right gear goes a long way in exercise motivation. That's because a lot of the awkwardness that comes with working out feel like symptoms of imposter syndrome, rooted in the question of "am I doing it right?"
The first step to getting over that mental hurdle is looking the part. Something that doesn't scream athlete, but is practical. Something with variety in textures and cuts. Something flattering, obviously. If I'm going to flail at the gym, grace needs to come from elsewhere.
Titika Activewear made a lot of sense: affordable, thoughtfully designed, and modern. Because I'd rather not feel like I'm in costume, their activewear—which don't look very much like activewear—works. Their sports bras would make sense for channeling both Jane Fonda and T-Boz. Subsequently you won't be cowering behind the paper towels when out and about downtown, summing up Titika's understanding of the modern woman in one promise.
Knowing how impervious the leggings will be to my merciless washing machine also gives me a much-needed boost of confidence. (I've already practiced saying "these are Supplex" for when someone inevitably admires my to-be-perfected form.)
If Titika's activewear made me feel comfortable and empowered enough for an actual photo shoot, Goodlife can't be far behind.