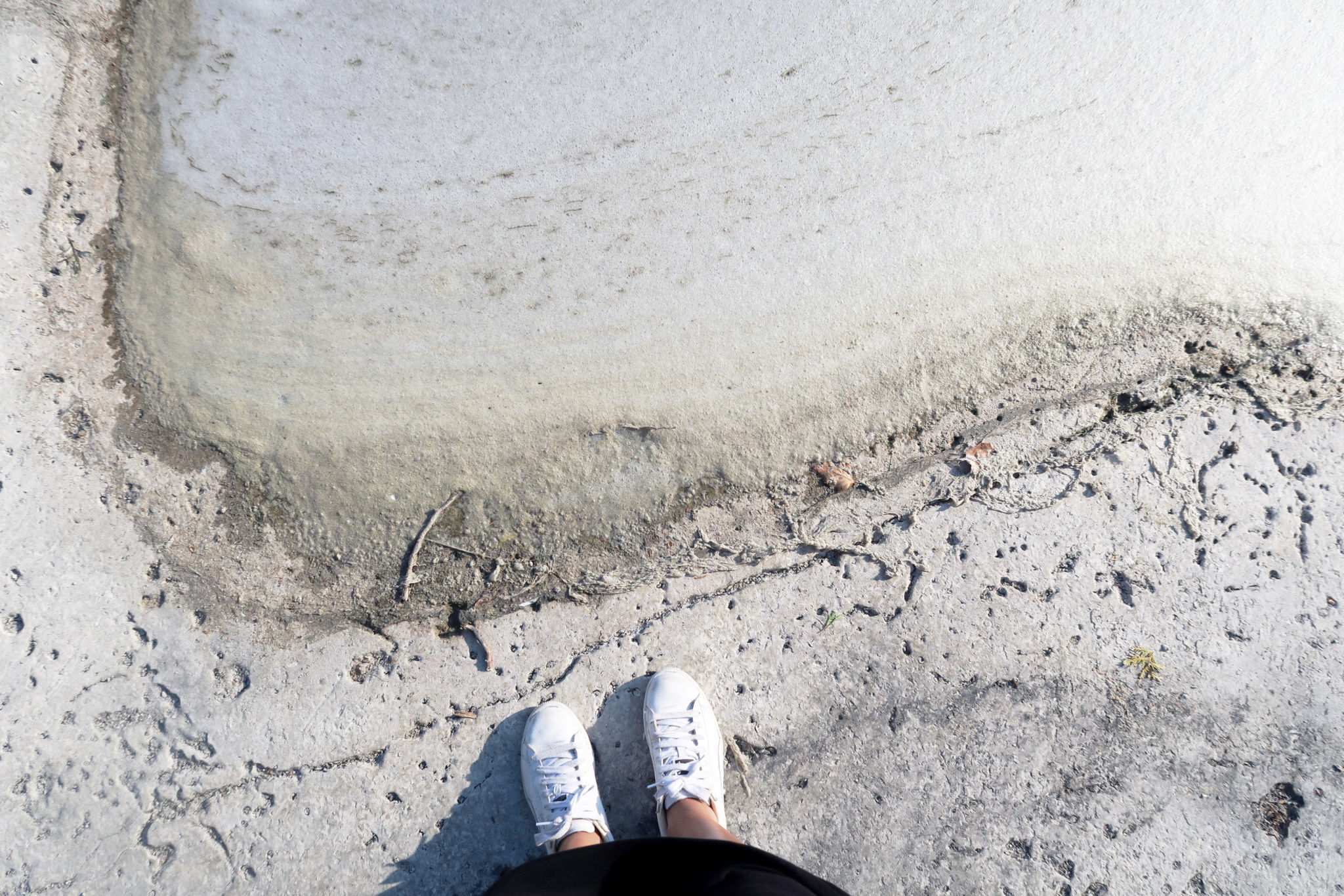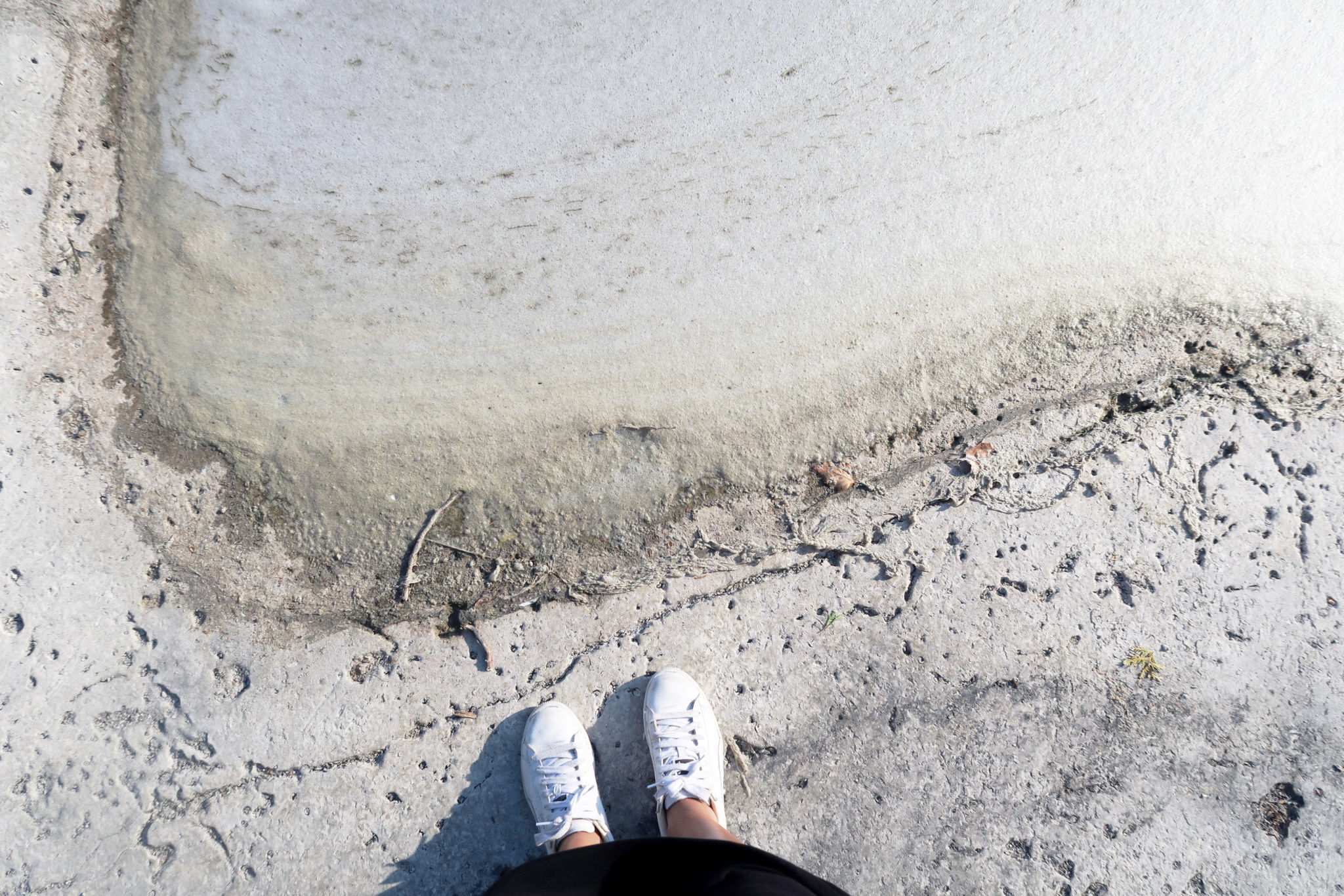 Tobermory. Even its name sounds quaint. Located about four hours outside Toronto, the drive up there is long. But if you're trying to squeeze one last day trip out of summer—like we were—it won't be boring. You'll be too busy fiddling over which of your sunny-sad R&B songs go perfectly with the scenery.
The first and best thing about Tobermory is how perfectly it measures up to expectations. (Case in point: their two harbours are named "Big Tub" and "Little Tub.") The marina is lined with a few mom and pop businesses. There's the one clothing store full of pashminas and platform flip flops. A bookshop beckoning paperback beach reads and blueberry popcorn, courtesy of their own machine. An ice-cream and waffles establishment that you can smell before spotting. Lunch at the local fish and chips place did not disappoint.
It's a beach town renowned for scuba diving and other water sports, but we had slower plans in mind. First stop: the Singing Sands. It's not your typical beach—both the sand and waters are shallow—but it's perfect if your beach self tends more towards volleyball, boogie boarding, or oceanside barbecues. Just make sure to bring a cushier beach towel to sit on.
Armed with the DSLR, we set off for the famous Tobermory grotto. Late afternoon was an ideal time to be heading there. It's at least a half-hour hike, and if it's peak season, double that. (Finding parking that's close enough to the trail can be tricky.) Considering the heat and humidity, time your visit wisely. It can get crowded as well.
Caution aside, the hike was breathtaking. Another advantage of the hour we chose was the light. The trail itself is straightforward, but the sunlit nooks and crannies proved to be worthwhile distractions.
We arrived just in time for twilight hour. The colours and textures were otherworldly: lavender skies and cerulean depths for days. To keep us from going full Neruda, though, there were plenty of cannonballing tourists and black flies to our amusement/fear. Watch your step: the rocky peaks surrounding it is worth exploring, but it can get slippery.
We couldn't think of a more picturesque way of wrapping up the season. See you next year, Tobermory.