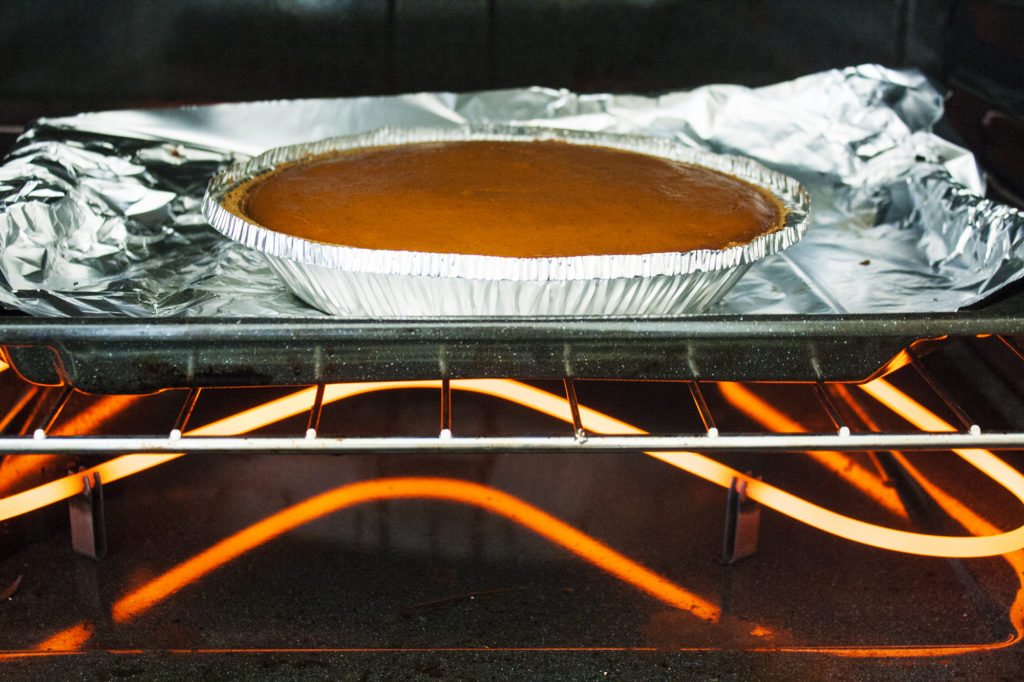 When October rolls around it's about the pumpkin spice everything. Starbucks pumpkin spice lattes, pumpkin pies, pumpkin muffins, Tim Horton's pumpkin donuts, pumpkin cookies, pumpkin Pringles, and Pumpkin Pie shampoo by Philosophy? The pumpkin craze is endless.
We're more than just about the pumpkin purchases, we're about making our very own #BADGIRLRECIPES pumpkin pie. Here's how we did it:

What You'll Need:
1 can of pumpkin pie filling (it's already spiced)
1 teaspoon of ground cinnamon (optional)
75ml of evaporated milk
some badass love and dedication
Directions:
Prep: 15 mins | Bake: 50 mins | Ready In: 1 hour 10 mins
Step 1: Preheat oven to 425 degrees F while you whisk the pumpkin, milk, eggs, in medium bowl until smooth. Pour into crust. Bake 15 minutes.
Step 2: Reduce oven temperature to 350 degrees F and continue baking 45-50 minutes. To check if the pie is cooked, insert a knife into the center to see if it comes out clean.
Step 3: Garnish as desired. Whipped cream? cranberries? caramelized pecans?

Fresh Out of the Oven! MMmMMmmM
I decided to leave my pumpkin pie AU NATUREL so that I can savour every living particle of pumpkin there is. I wonder if a person can live off of pumpkin spice everything? Hah!
Happy Baking!