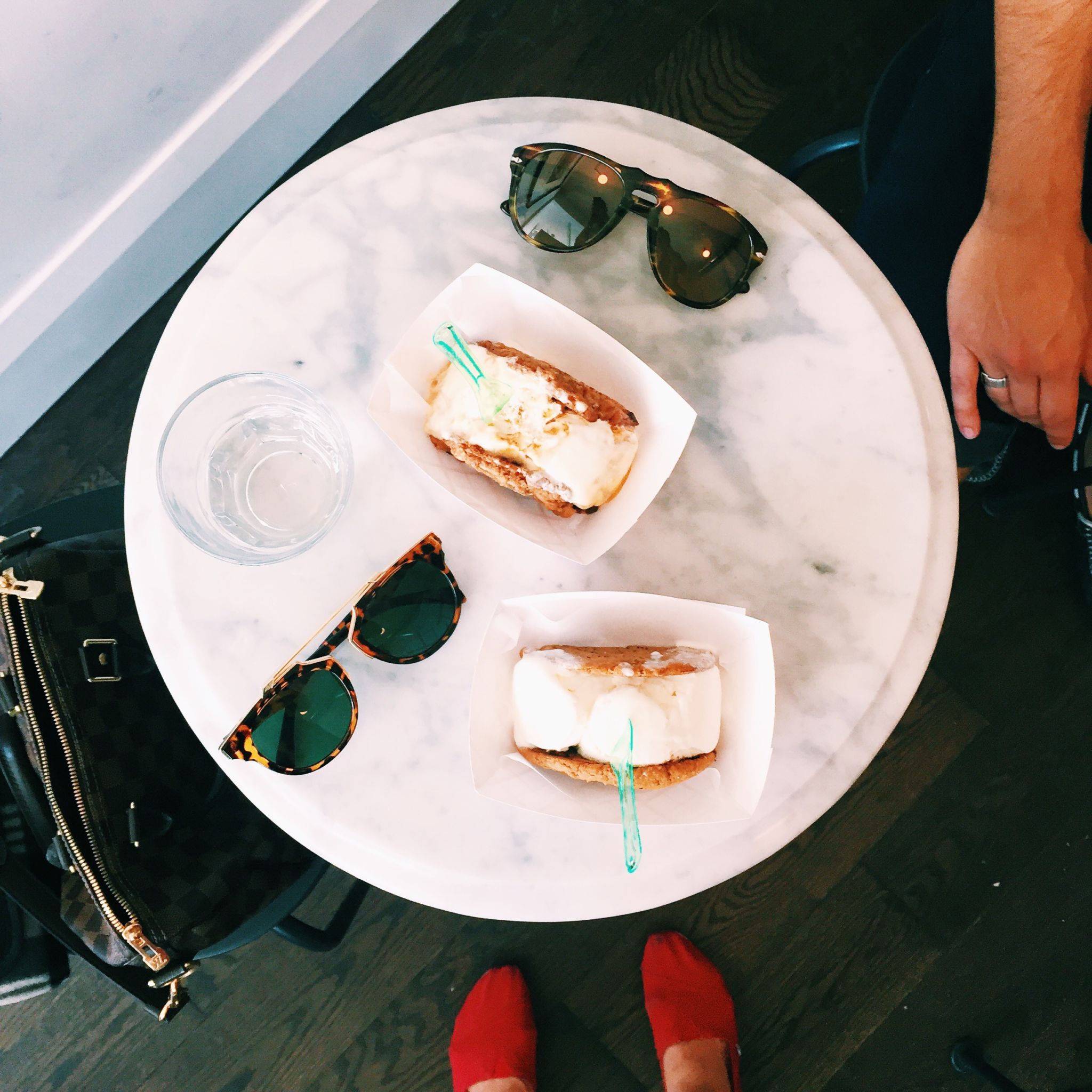 It's a quote that's been running over and over in my head…
What a Difference a Day Makes
If there were a way to paint the idyllic day, it would be this past Sunday. Bringing together three of my favourite dudes to help with a secret project I've been working on for about a year, to sitting in sunshine with a perfectly iced Americano in High Park. Wandering the streets of Toronto (and finding newfound love in the city's west end), picking up half ice cream sandwiches from Home Baking Co. I was delighted with the simplicity of the day. It's funny how you run away to another city and country looking for something that you had within you the whole time.
Sometimes you just need to step back and realize what's really glorious, and appreciate the moment.
If you've been wondering what we've been up to at urbanebloc, it's all sorts of things. We're onboaridng new writers! We're covering new topics! We're smiling more! Figuring out the direction of the site means more content, more consistently.
If you see us out and about Toronto and NY, please please please, say hello 😉
xo, glo.