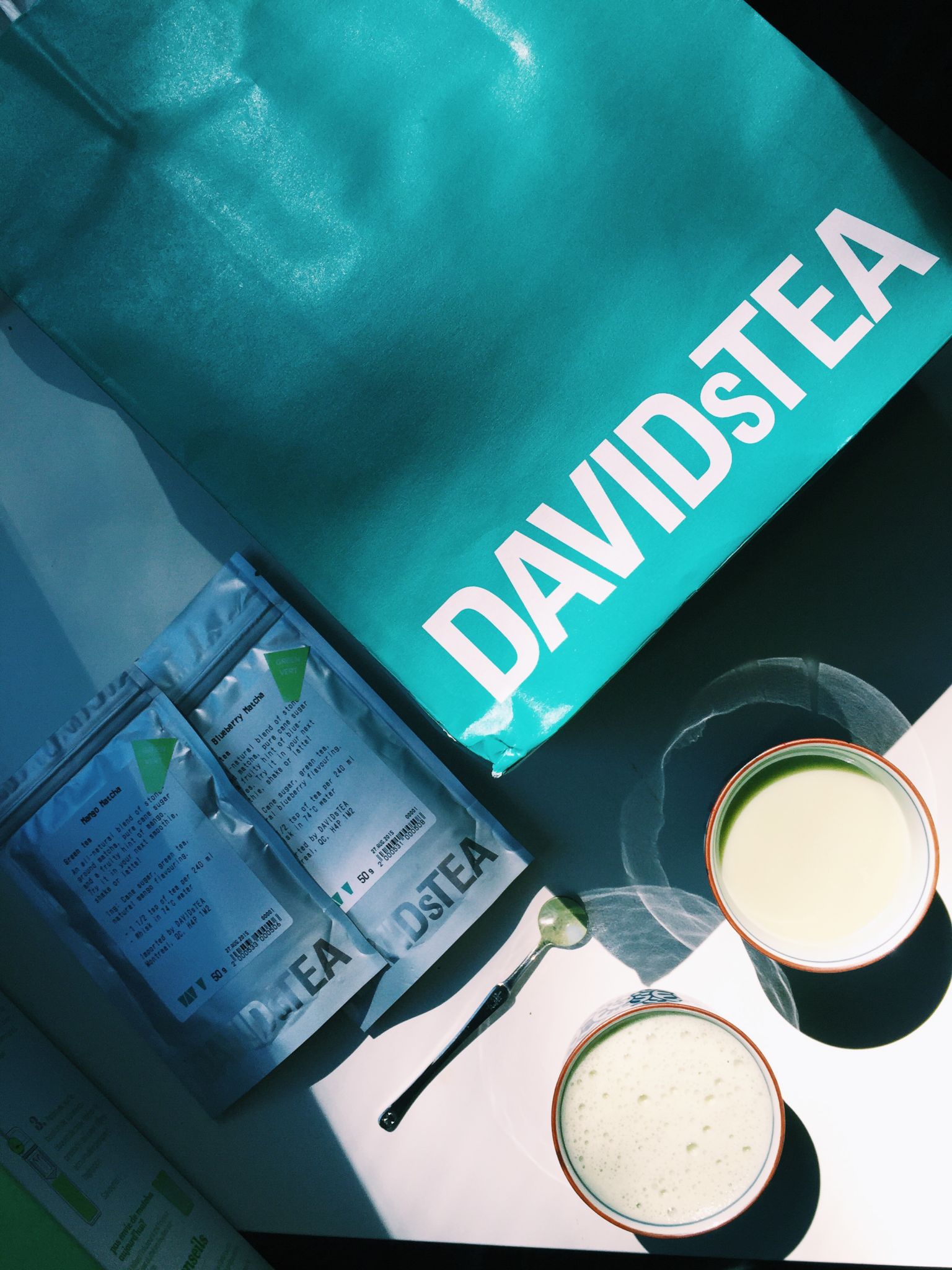 Matcha's the new girl in town and everywhere we look, she's saying hello. Matcha cakes, matcha teas, matcha lattés, matcha matcha matcha. So what is it? Why's she all kinds of popular these days? Great question! I asked myself the same thing and did a bit of digging.
Matcha is finely ground green tea leaves and it's delicate in nature. It looks more like a soft powder and I adore the vibrant green colour. Matcha drinkers are essentially eating the whole green tea leaves compared to traditional green tea where the steeped tea water is consumed. What's that mean for us? Matcha is nutrient-packed and we drink up all the antioxidants, amino acids and caffeine associated with the leaves.
The traditional method of making matcha resembles something of an art form. As baristas are artisans of coffee, traditional matcha'ists (yes I just made that up) prepare their brew with such precision, I got tired after reading how it's made. It involves multiple cups, mini sifts, precise water temperatures and a bamboo whisk, all of which cost quite a bit for a morning coffee substitute.
The folks over at DavidsTea came up with a clever solution called the Matcha Maker. I decided to give this thing a go. Rather than making plain old matcha, I opted to have a bit of fun and make a Coconut Milk Matcha Latté. The ingredients are easy enough to find but what I was looking for was the following:
Ease-of use: Is the Matcha Maker easy to assemble, disassemble and clean
Taste: Will I enjoy the matcha flavour? Or will the untraditional approach ruin the flavour of matcha?
Final Product: Will the final matcha tea and latté resemble what I'm use to? Will it generate the thin layer of foam that normally comes with matcha teas?
Matcha Tea Latté Recipe
Ingredients
1 tsp of Matcha; For this recipe I used Mango Matcha from DavidsTea
1/2 Cup of Hot Water
1/2 Cup of Warm Coconut Milk (Full Fat or Light)
Instructions
Open up the Matcha Maker and thoroughly clean the inside and attach the frother to the top.
Place 1 tsp of Matcha into the bottom of the tumbler.
Pour in the water + milk then securely turn the lid closed.
Shake your Matcha Maker ! After about 20 seconds check to see if the matcha is thoroughly mixed and topped with a light layer of foam.
There's a pressure button at the top, push that before opening, then pour out your matcha and take a sip!
Observations
The Matcha Maker is a quick 'cheat' way to make matcha tea and lattes but it did take quite a bit of work. I ended up shaking the tumbler for roughly a minute before I was able to get foam that would stay longer than 2 seconds.
Get to Sippin'!