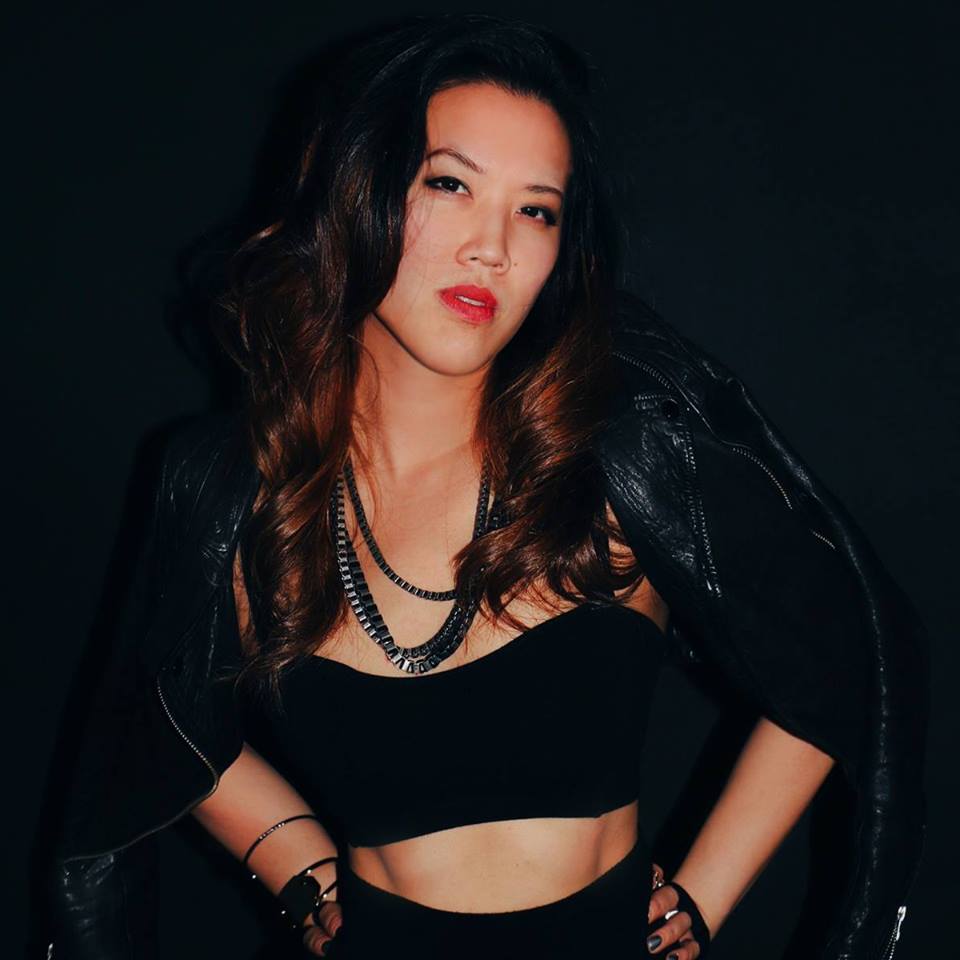 For those of you who aren't familiar with my very…very long career in fashion blogging, in August 2016 I, Gloria Chik, decided to quit for good. It was a beautiful run – being featured on Yahoo's homepage, writing for MTV Fora and AOL's Stylelist, featured on Lauren Conrad's website, partnerships with LOFT, Canon, MasterCard (World Master Card Fashion Week), PayPal and more. So many highlights. Nine years of wild experiences. But it wasn't enough.
Not to diminish any of those opportunities or experiences, but to say that I've changed and grown is putting it mildly. I'm different, my buying habits are different, and the things that I appreciate have drastically changed. It's important to recognize when you're not longer identifying with something you've grown accustomed to. To be brave enough to say goodbye to something means you're welcoming something new, into your life.
I started blogging when I was 20, out of encouragement from a friend I met in school. Much of the motivation was because I wasn't able to afford anything beautiful, stylish, or even that high quality. Excess was everything – because I felt so removed from the fashion space when I was younger, or that things weren't accessible to my upbringing, I felt even more compelled to lust and covet material things.
But, with every story is a silver lining. It's not to say I don't appreciate shopping or wearing beautifully put together outfits. My priorities and fulfillment methods have changed. Here are a few things that have shifted:

Image by Apartment Therapy
Minimalism
I embrace minimalism. After moving four times in the duration of two years, and travelling excessively…it didn't seem necessary (or even practical) to own so many things. I recall friends laughing when I emptied out my tiny Lower East Side bedroom in New York, and everyone being completely bewildered as to how I owned so much. Call me a reformed hoarder, but I didn't want to be that girl anymore.
These days I'm more of the Marie Kondo school of thought. Own what sparks joy in your life, and find ways to declutter and tidy up your space. I live in a tiny apartment that is no longer filled to the brim with swag / beauty / gifting from events and brands. And I love it that way.
Garbage
Waste is something that I've become more conscious of. How do we make the most of the items that we have, and also part with material things that can bring more joy to others? Watch the documentary "True Cost" – it'll bring light to the fact that North American consumerism is quite literally killing people overseas. It's heart breaking to know that we only scratch the surface when it comes to understanding what our purchasing decisions impact. Think twice before you indulge in excess.
The second tool that really helped me is Bunz. I always thought I was above trading and didn't want to spend the time. In fact, you meet some great people and you can get rid of things that are really weighing down your space. I traded an Aritzia silk shirt that I no longer used and no consignment store would take, for a $50 Starbucks gift card. You never know what you have of value to someone else. Bunz has a trading website and an app that you can download, and it works sort of like Instagram, where you can like, post, and message people directly.
Image by @naphtalionline on instagram.
Vanity
Part of the way I dressed was to overcompensate for something. Yeah, I said it. I would decorate myself in loud prints, bright colours, and odd combinations because I felt there was no place to express myself other than the bold choices I would make when putting together a look. Being different doesn't have to be overt. Creativity doesn't have to be loud at all times…but it takes a lot of confidence to get to that.
A visual homage of a few things I worked on in my day. When I do enough digging, I'll find the Lady Gaga interview 😉
---
At the end of this rant, it's really about finding truth in what you do, and your "reason for being" as Devon Brooks says. It wasn't fashion blogging, and maybe I'm not as popular or top of mind because of that decision, but FCK it, it's my decision to make.